Release Date
November 19, 2020
I haven't touched a Football Manager game in roughly two decades, and I suspect there may be a lot of people reading this in a similar situation. Back in the late 90s, with Championship Manager, my friends and I poured in countless hours, in the strive for managerial dominance. Finds like Ibrahima Bakayoko would become the stuff of legend as we trawled the databases looking for rough diamonds to transform into glittering superstars. But despite a continuous passion for the beautiful game, I dropped off the bandwagon around the time of Championship Manager 3 at the turn of the century, and the rest is history, and here I am now playing Football Manager 2020 every night.
My concern about Football Manager 2020 being impenetrable wasn't without reason. The sheer breadth of options and considerations was staggering upon firing the game up and plumping for Career Mode. However, a robust set of tutorials for the uninitiated soon set me straight. Everything from training regimes to scouting, to reviewing your injured players is discussed in detail. These tutorials do a solid job of introducing the basics, leaving the nuance and extra depth for you to discover. The sheer amount to learn was overwhelming at first, thanks to twenty years of ignorance. Thankfully the clear explanations never bamboozled me for long, and often just playing around in different sections is the best way to learn. The menus are presented in a clear, crisp, and ordered way, so navigating your way around soon becomes second nature.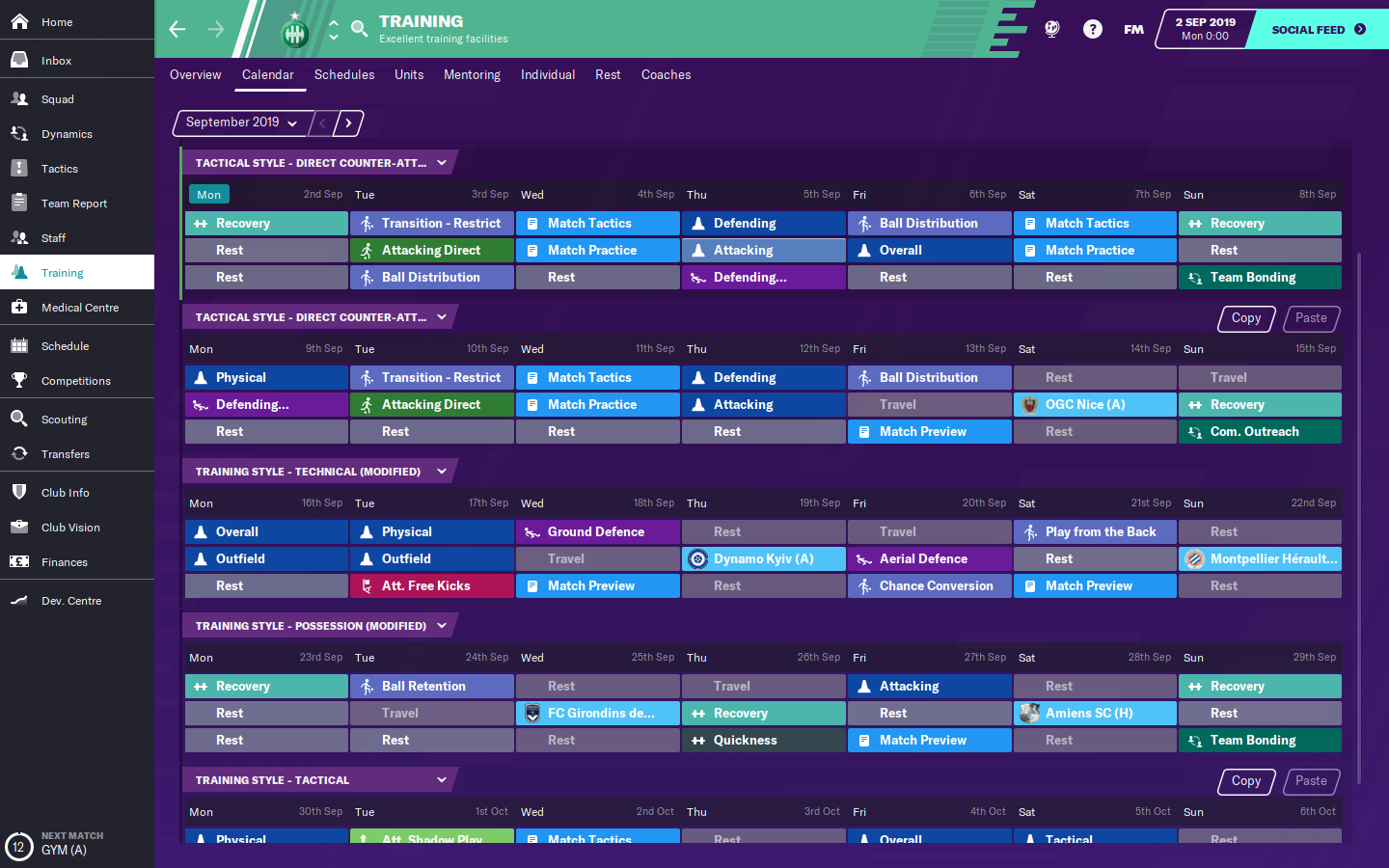 The new additions focus on longer-term planning. Rather than just concentrating on the season at hand, more emphasis is now placed on the next 3-5 years. You sign up to a forward-looking Team Vision from the board, tailored to the club. I chose various European clubs to test, and each had differing desires and future plans. They felt realistic and achievable, a far cry from the blanket "just win the league within three years" that I'm used to. To help achieve your Vision, team development has been given an overhaul. Within contracts, you plan your intentions for players over several seasons. They could start as a fringe player, who then becomes a more permanent part of your plans for example. These negotiations also apply when players leave on loan, ensuring your plans are maintained whilst they're away. The fruits of my labour are updated at the end of each season so I could check my players were on track. It's a nice feature that shifts the pace of focus from what can be a game-to-game treadmill once the season gets underway.
Thinking you could be the next Guardiola or Klopp is part of the allure of Football Manager 2020. But this extends to the social media relationship as fictional fans react to the actions in your fictional seasons. They'll have opinions on your transfer speculation, tactics, and other decisions. It doesn't affect the game in a meaningful way but is a fun distraction to the serious business at hand. It's also a reminder that there's always someone else who thinks they could do the job better than you.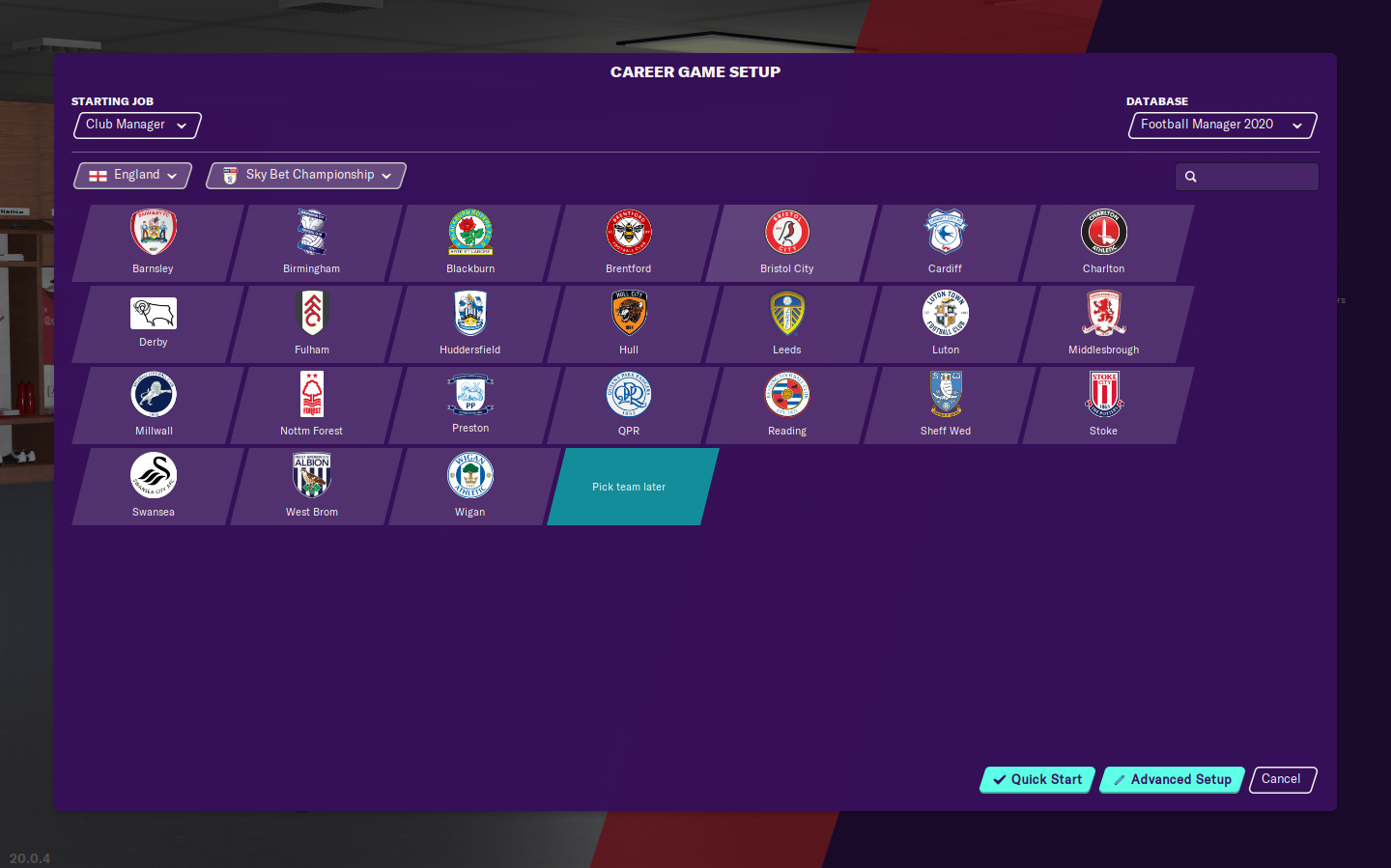 With lots to learn and plenty of options to tinker with, you could easily drown in a sea of menus. But Football Manager 2020 allows you play your way. I choose how involved I want to get at each stage. I can opt to adapt my tactics at a granular level or select preset options for speedier setups. There's the option to delegate responsibilities to my backroom team should I wish to focus on other areas. Even in-match advice you can be taking quickly rather than micromanaging whilst a game is in progress. For someone rejoining the series, it's difficult to overstate just how refreshing this approach is. It's a great relief to be able to embrace this behemoth at my own pace. I can tackle each bit as I build my confidence and experience in each area.
A perfect example of this is the inclusion of the Touch version of the game. It's specifically designed to offer a streamlined approach to proceedings. Gone are many of the social and media interactions of the main game, in favour of matchday focus. But don't be fooled, there's still a deceptive amount of depth available here should you wish to use it. As a returning newcomer, I found myself drawn to the Touch version. There's are still plenty of options to get my teeth into. I knew I could always go back to the full game, returning a much wiser manager.
As with any Football Manager title, it's ultimately about getting results on the pitch. As such, the match engine deserves a particular mention. There's a pleasing amount of variety on display as your team performs against their opponents. Little unique flick-ons and dribbles mixed with over-the-top balls, cute one-touch passes or cross-field balls, help add a feeling of realism as you observe. Yes, it's no FIFA in terms of the playing quality, but it's not meant to be. But when you are treated to highlights, often showing intricate build-up play, it feels genuine, rather than formulaic and false.
I did have a couple of frustrations, the most notable of which was the delay between wanting to start a match and how long it took to process before kick-off. This delay, coupled with the rousing cheers of the fans in an otherwise silent game, felt quite jarring at times and took longer than was comfortable on some occasions. Also if I was being super critical of how matches play out, I found that the amount of times players scored world-class screamers from outside the box was a little too often for my liking. This was in stark contrast to one-on-one situations with an advancing keeper, where seemingly even the most skilled of forwards struggle to find the net.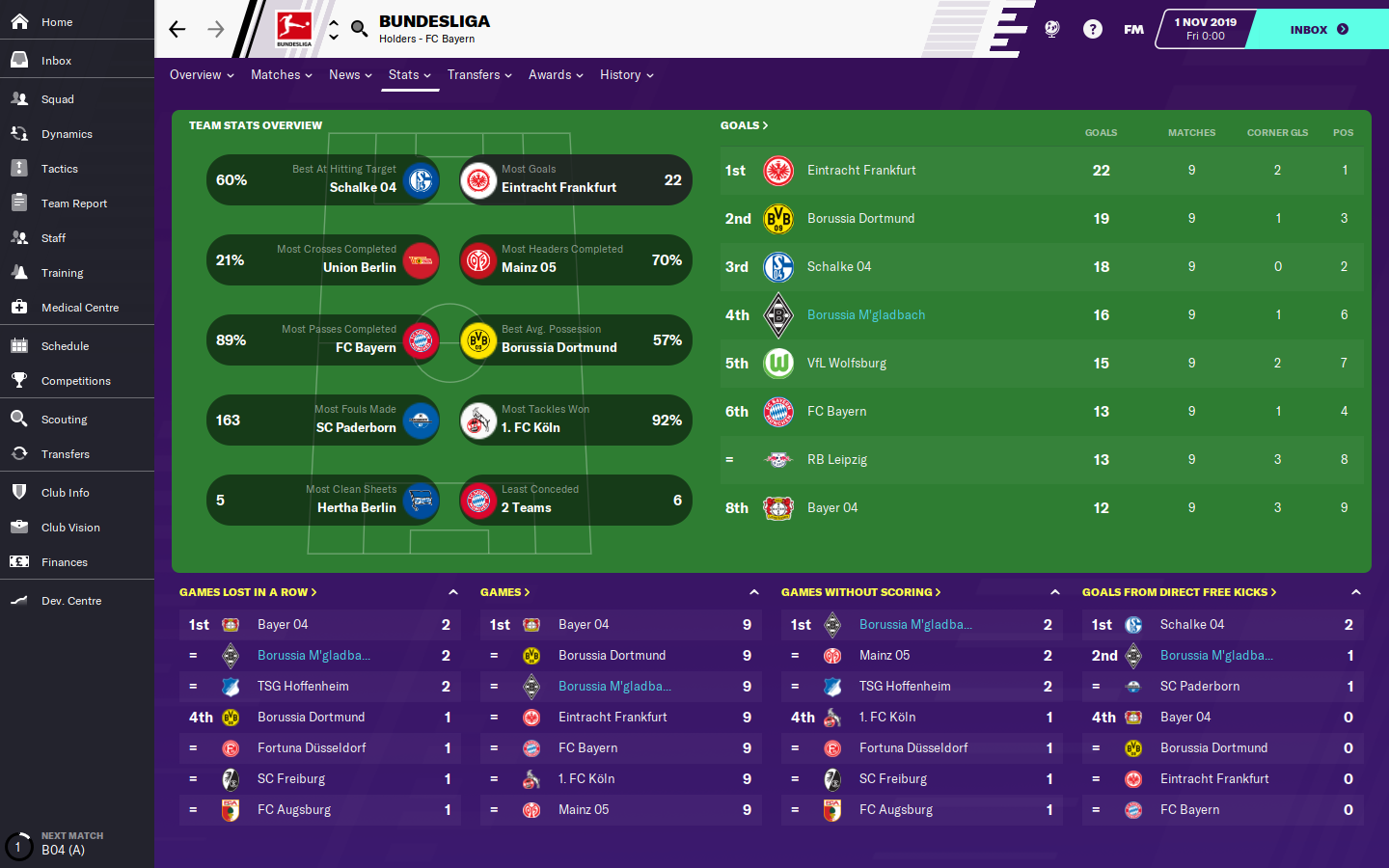 If it sounds like I'm scraping the barrel for problems, it's because I am. Frankly, my reintroduction to Football Manager has been incredible. Having such a breadth of options at your fingertips should feel more daunting. But because you can choose how far to go down the managerial rabbit hole, you always feel in control of your experience. The options feel purposeful, intentional and balanced. This realism underpinning your options, creates a platform that elevates both your managerial successes and unfortunate failures. There's a wealth of content to enjoy too, with career modes, multiplayer options such as team drafts, and even the option to create a fantasy team with a budget and prove to the world what you could achieve with your perfect squad.
Football Manager 2020 presents me with a problem, and anyone who plays these games knows what I'm talking about. It sucks you in. It's not a game; it's an obsession that has to be embraced. And with this latest iteration, Sports Interactive have created something so complex but utterly inviting that I can feel myself succumbing to its call. I feel drawn to its tactical bosom, it being so new and familiar all at once. True, Kevin de Bruyne keeps preventing my United Invincibles run, but that just pushes me forward. I will try again, I will overcome him, the doubters and anyone else who stands in my way. A tweak here, a tactical change there, and I will be victorious. Before I know it, hours have passed, and all I can see when I close my eyes are the menus and game screens etched onto my retinas. Well played, Football Manager 2020, I've been gone twenty years, and just like that I'm hooked all over again.
Positives
A wealth of options at your fingertips
New development additions add a new focus
Tweakable options allow you to play at your own level
The matches are varied and realistic
Negatives
Some delay upon starting matches
Minor finishing inconsistencies
Surprisingly accessible considering the depth of management on offer. Football Manager 2020 delights in almost every way. Prepare to be sucked in once again.