It was about a decade ago when the last major fightstick boom happened for me. Street Fighter 4 was dominating, Mad Catz was back and delivering on some quality products, and Street Fighter X Tekken had happened, with the reverse crossover still planned and a real, actual thing that was apparently in development. While fighting games have been back, and stronger than ever, I never quite got around to updating my setup to include a PlayStation 5 or Xbox Series S|X version. Enter NACON and the Daija, and boy am I glad I got around to making this happen.
The Nacon Daija is not cheap, let's just get that out of the way. At around £240 (€279.90) it's a high end model, and is for people who are pretty serious about their fighting games, and the hardware they use to play them. But this thing is an absolute beast, offering the potential to be your stick for a long, long time to come.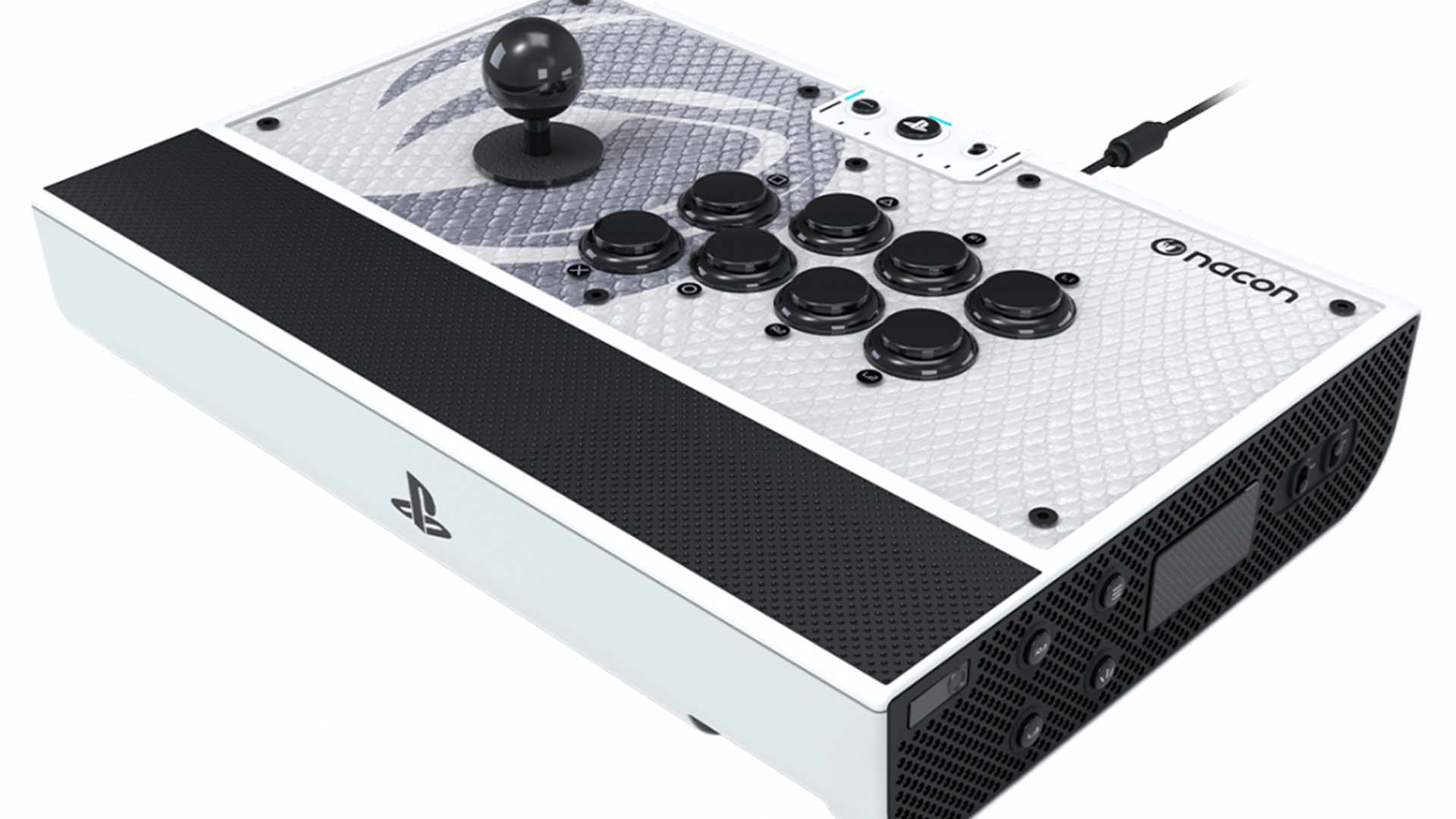 Nacon has partnered with Kayane, and says it's been designed with professional esports players in mind, and I believe that wholeheartedly. With SANWA sticks and buttons, you know you're getting a high quality action, here. But note that I said "sticks", and that's because there are two different stick heads included. The ball-head is attached out of the box, but open the case up and not only are there tools to change settings, but there's a teardrop head as well, for those of you who grew up playing on Mortal Kombat cabs. Inside the Nacon Daija itself is where you'll find the extras, and it's nice to see the innards are well labelled, so if you do have to make any adjustments or fixes, most novices could even have a go.
Back outside, there eight button config feels great, and the stick is responsive, but not too sensitive that you'll make mistakes on it. There's a textured rest for your palms at the base, so if you're playing with the stick on your lap, you can be comfortable with it there. The share button, touchpad, and other buttons all sit on the right side, while there are clasps on the right and left to unlock the box and open it up. A 3.5mm audio jack is also on the case so you can connect a wired headset if you need to, and the faceplate is removable so you can put your own in there instead of the Nacon branded plate that's included.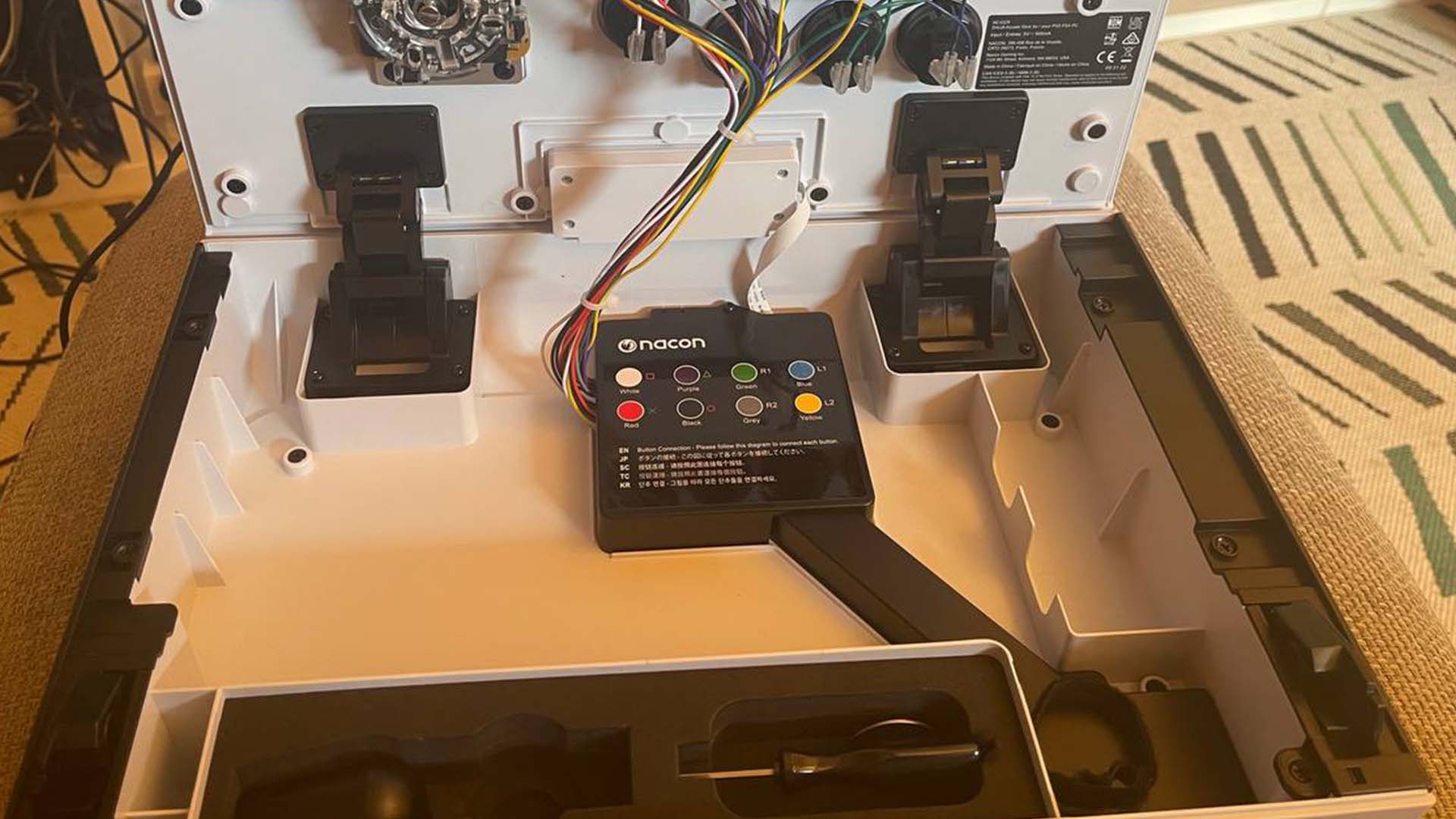 A particularly nice touch is that the braided USB cable (A to C) is detachable. So while you can store it inside when not in use, because it's the same cable that you'd use to charge your standard PlayStation DualSense (or other peripheral), the 3 meter cable means you can actually use it as your main charging cable for PS5 devices, as well.
Profiles and programmable buttons (with software) allow you to select between setups, and the Daija is compatible with PC as well, if you fancy that. Ultimately, though, there's just no getting round the fact that this thing feels incredible premium. There is no part of this fightstick that feels cheap, or easily breakable. The buttons are great, and satisfying to get carried away with, and there's even a lock button if you want to ensure nothing gets pressed by accident in the heat of battle. The Daija is a heavy stick, I will say that, but that's to my tastes anyway, as it just makes it feel that much more expensive to hold.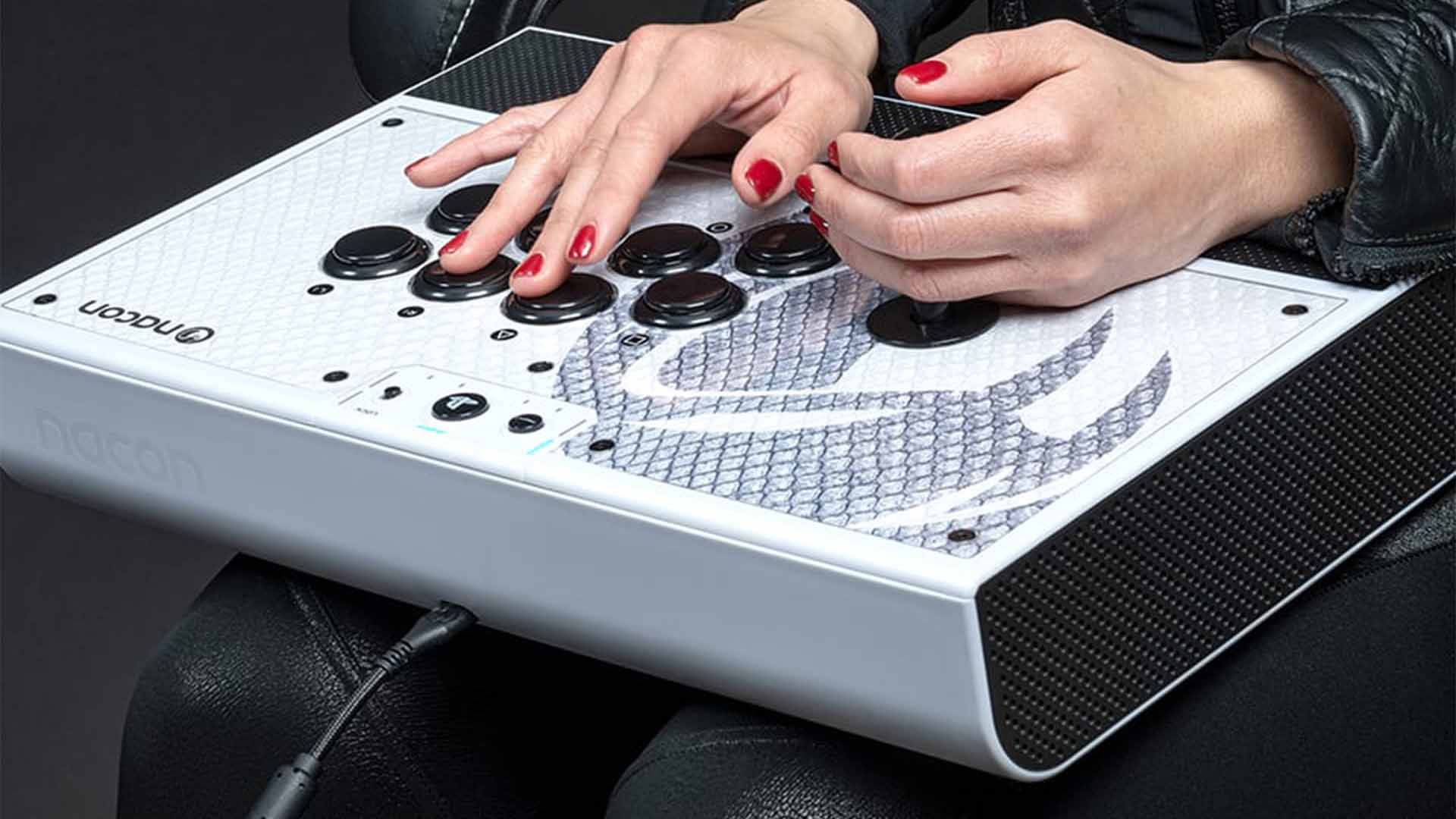 It's difficult to think how the Daija could actually be improved, and if you find a way, the likelihood is that thanks to it being customisable, and the tools to do so being included, you can make it even more to your tastes. So that's a seriously appealing looking stick, great components, easy to switch components if you do want to, comfortable to hold, and responsive to the touch. Yes, it's a lot of money, but it's a premium product aimed at people who want that kind of fightstick.
I once thought I would never need another stick, but times change, hardware moves on, and new consoles come and go. However, what I do know now is that the NACON Daija is going to be my PS5 fightstick for the foreseeable. It has everything I want, and feels heavy in a way I appreciate. There's nothing much I'd change about this stick, aside perhaps alternative face plates being included, since it's a higher end model, price wise. Given that my only other experience with Nacon as a peripheral manufacturer is the RIG headset range and the Nacon Revolution X controller, this is a brand I'll be paying a lot more attention to. The Daija is essential for fighting game fans who are hankering for that arcade feel, and I'd be surprised if anything else could come close to how good it feels.
You can grab the Nacon Daija directly from the company's online store, here.
Positives
Feels premium
Nice touches all over
Responsive and feels great
The NACON Daija is going to be my PS5 fightstick for the foreseeable. It has everything I want, and feels heavy and premium in a way I appreciate.