I've recently spent some time with the Nacon MG-X Pro controller which is marketed at catering to iOS users to stream Xbox Game Pass titles on the go, to your phone. It can fit in devices up to 6.7 inches in size, with the phone slotting in clip-free securely onto a spongey, scratch-avoiding rubber base, and connecting to the controller without fuss via Bluetooth. This means that it does need to be charged, something that happens via USB-C, located on the underside of the unit.
The trade-off, of course, is that your phone is not directly connected to the controller, so it will not sap more of your precious bars during play. When everything is connected it is, length-wise like a slightly elongated Switch when you connect a HORI Split Pad. Battery life on a full charge is an impressive 20 hours. With the phone sitting flush inside the Nacon MG-X Pro, there is obviously no access to the headphone jack, so if you want sound, then you will need to connect to another Bluetooth audio device, or rely on the speakers on your phone.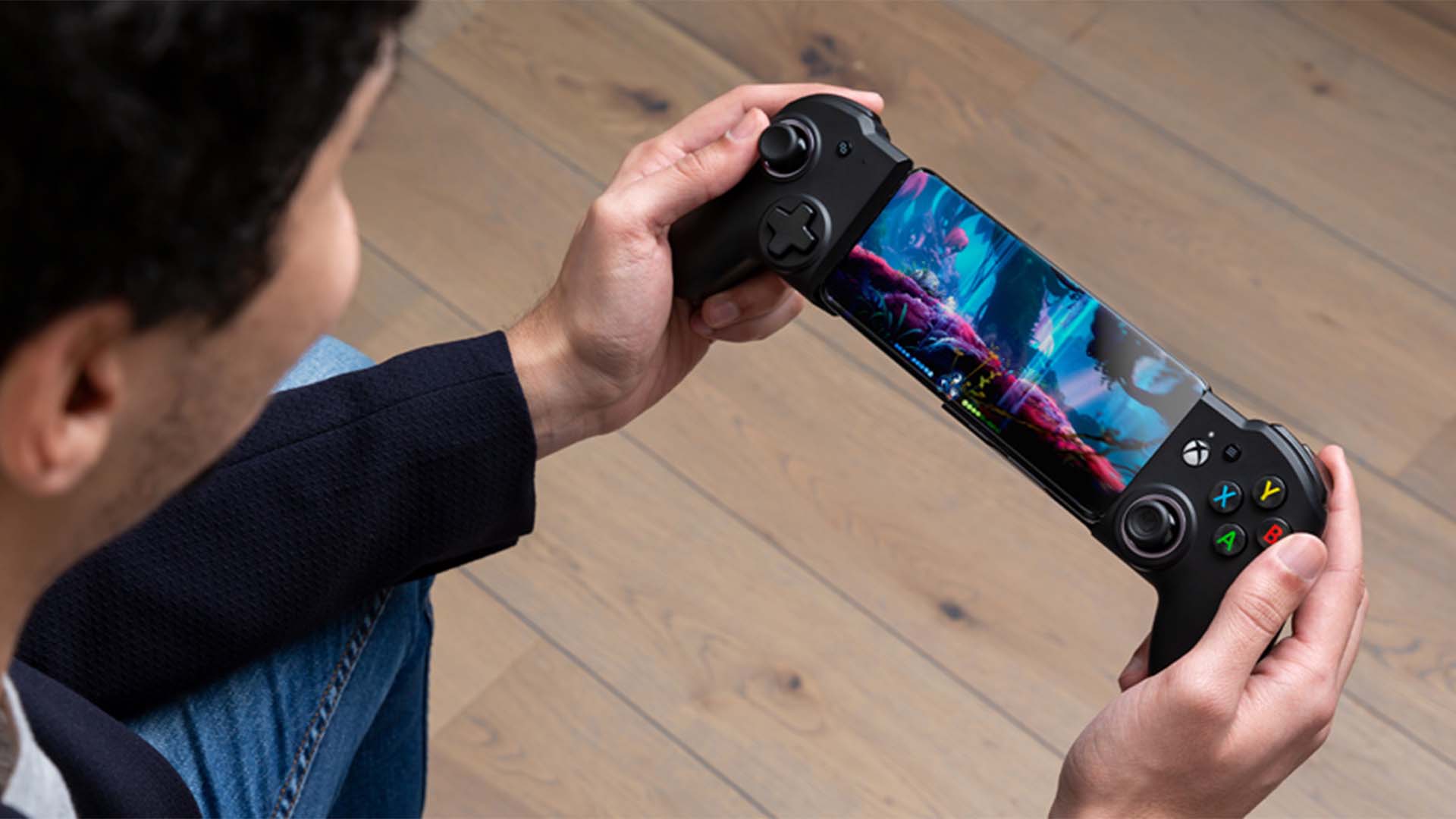 Nacon offers a smaller version of the MG-X which is more portable and folds away nicely, however the buttons and D-Pad on that bad boy will be too fiddly if like me you have proper sausage fingers. The Pro is completely different and the spacing of buttons and feel of all the components is much more comfortable to play. The build quality is lovely: it feels premium, holds your smartphone in place effectively, and has excellent ergonomics up there with an actual Xbox official controller. The triggers and bumpers feel great, and the D-Pad is particularly impressive – I think I may actually prefer it to the one on the standard Xbox controller. The only real downside I can see other than the lack of access to headphone jack, is the omission of any rumble features, but that is to be expected and is par for the course for most devices of this ilk.
Gaming wise, you can stream directly from the Cloud using Game Pass, and during several hours I experienced only a few occasions where there was lag. Obviously, your gaming is only going to be as reliable as your internet connection, but if like me you have a stable wi-fi network everything should work like a dream. To eliminate any potential technical issues, if you have the ability to download games to your phone, then this is obviously the way to go. As well as Game Pass, there are also multiple games available on the Play Store that are compatible, opening up the accessibility on some games that are naturally fiddly to play using traditional touchscreen methods. If emulation is your thing, then I can confirm that it seems to work well with these sorts of things.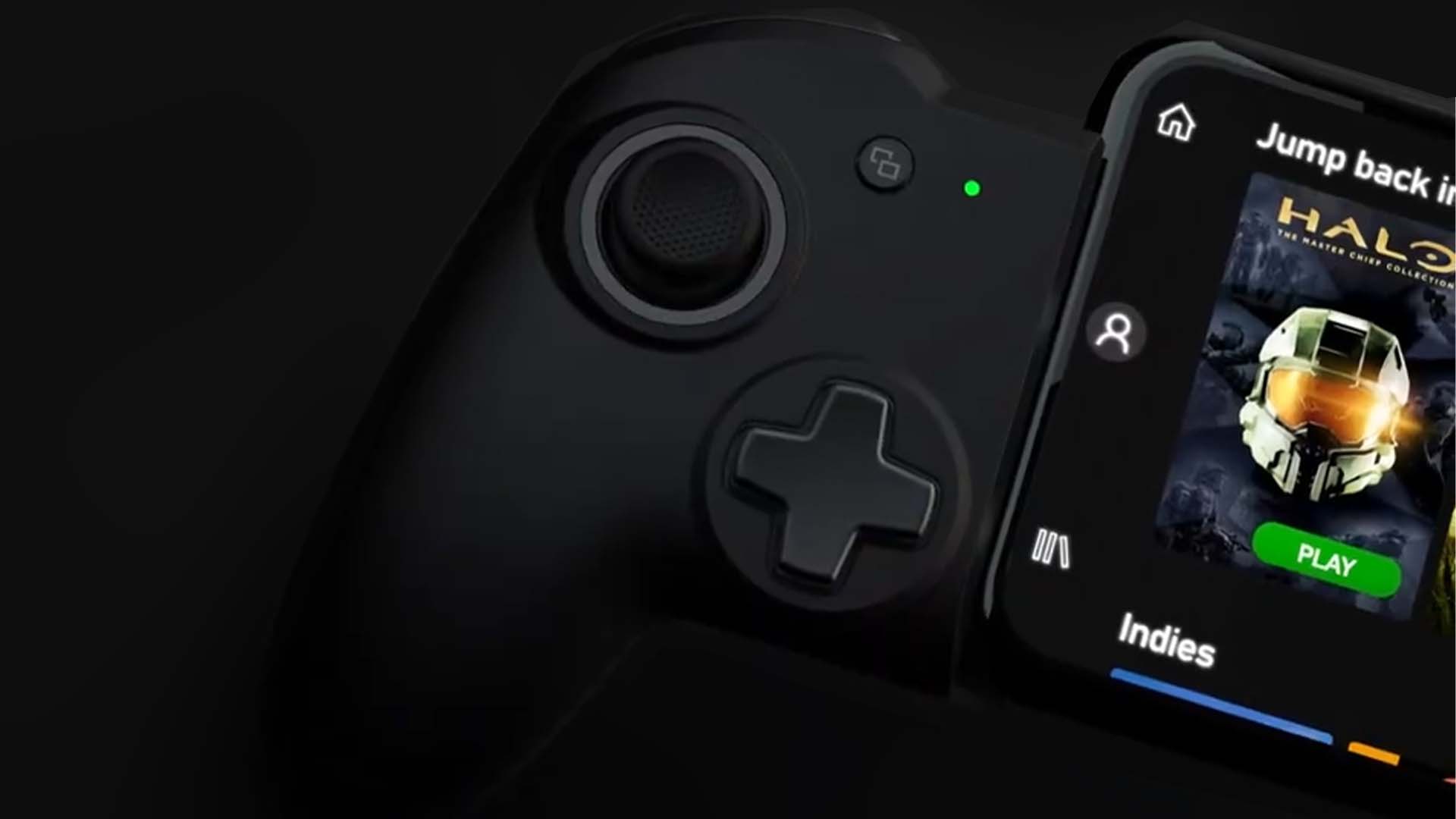 Interestingly, I was also able to get the device working with my PlayStation 5 using the PS Remote Play App on my phone – albeit only in the same room as my console. If like me you have Love Island-related limitations on access to the main television in your front room, this is a lovely surprise. I was particularly impressed at the lack of any lag or latency issues when playing a complex fighting game like Street Fighter 6.
There are a wide variety of controllers available now for use with mobile phones, however considering its current very generous pricing, near-Xbox official level aesthetics, and surprisingly good compatibility, the Nacon MG-X Pro is an excellent option.
Positives
Great build
Easy to set up
Compatibility is diverse and impressive
Negatives
No access to headphones on wired connection
No rumble
Considering its current very generous pricing, near-Xbox official level aesthetics, and surprisingly good compatibility, the Nacon MG-X Pro is an excellent option.