Arguably, the DualSense 5 is the best available standard controller available and it's Pro counterpart, the DualSense Edge, is one of the best Pro controllers you can get your hands on. Matching it spec-for-spec is almost impossible given Sony's vice-like grip on their haptic technology, but with the Revolution 5 Pro Controller, Nacon is stepping into the ring with confidence and style.
This controller is premium right out of the box, coming with a sturdy case and a handful of different button faces to customise the feel to suit you. It also looks expensive – not just well-made, but like it belongs alongside your PS5. A slick finish and comfortable black palm grips, the Nacon logo unobtrusively engraved on the track pad, it looks the absolute business.
Being a Pro controller, the Revolution 5 features a wealth of extra buttons, switches and adjusters. I appreciate the extra weights that come with it, allowing me to adjust the heft of the controller in my hands. I often find less expensive controllers feel too light, which impacts my gaming in a way I struggle to quantify. It's one of the issues I often have with third-party controllers.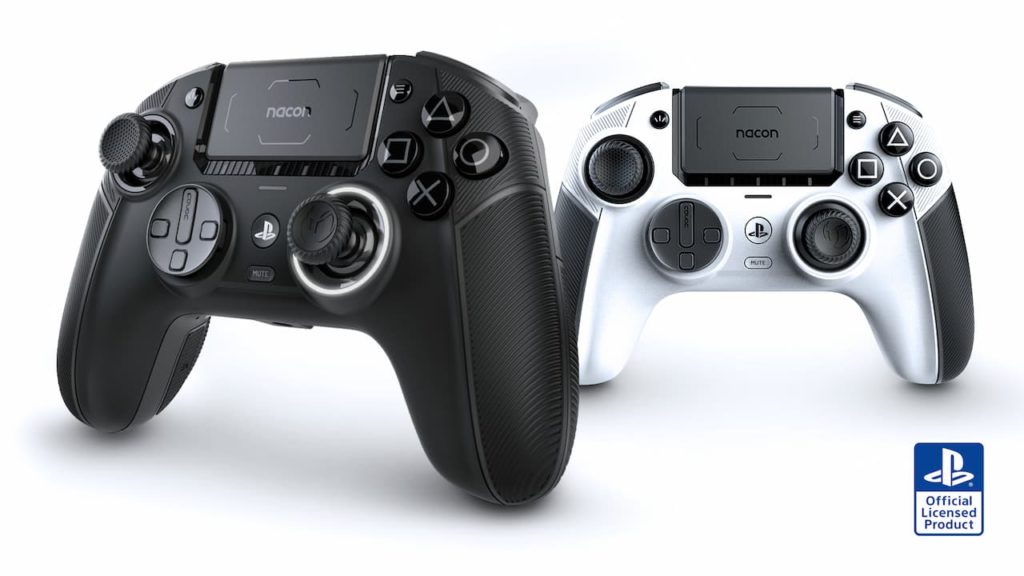 As for the customisation, you have three modules for the analog sticks that can be swapped out and changed. There are two concave sticks, one large than the other, and one extra convex stick. You probably have to be pretty invested to feel the need to change these, but being able to combine the changes with different D-pads can mean the world to fans of fighting games and genres that require precision and comfort alongside functionality.
On the back you have a couple of extra mappable buttons, though I found the placement of them and their intense sensitivity often infuriated me. I'd lightly brush them now and then and zoom in or swing a weapon I didn't want to swing, and there's no way to adjust the sensitivity as far as I know. I got used to avoiding them eventually, but I'd rather be able to just deactivate them if they're not needed.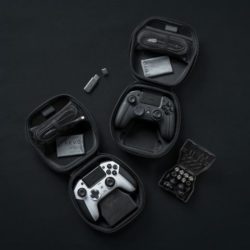 It's an incredibly comfortable pad in the hands, though, which makes up for it. Everything is within reach without having to twist your finger knuckles, including the trigger locks, and there are a couple of presets you can program to adjust on the fly if you switch games.
Quality of life was obviously at the forefront of Nacon's design philosophy here, too. There's a battery indicator right there on the face of the controller, indicated by 5 gentle lights, while perhaps the most useful element for multiplayer is the ability to adjust mic and headset volume on the controller itself. It's easy to use – you just hold down a button on the top of the controller and you can adjust your volume settings with the trackpad.
Of course, you're able to play wirelessly via Bluetooth, which connects to a dongle, or with a wire. It won't charge while you're playing with it though, and although the specs say you should get around ten hours on a full charge, I often found it was less than that. It lasts longer than the Dual Sense 5 though, but that's largely due to the lack of haptics.
Yes, sadly, Sony just won't allow anyone else to make controllers with its proprietary technology, and it's easy to see why. The haptic feedback and adaptive triggers are among the most impressive innovations we've seen in the console space in years, and Sony ain't ready to share. So if that kind of tactile feedback is important, you may be better off sticking with the DualSense.
Regardless of that, if you're looking for a solid Pro Controller for your PS5, the Revolution 5 Pro is the best 3rd-party option you can get. It doesn't outperform Sony's own DualSense Edge, although it is slightly cheaper, so if you can afford another tenner (at the time of writing), you may still be better off going first party.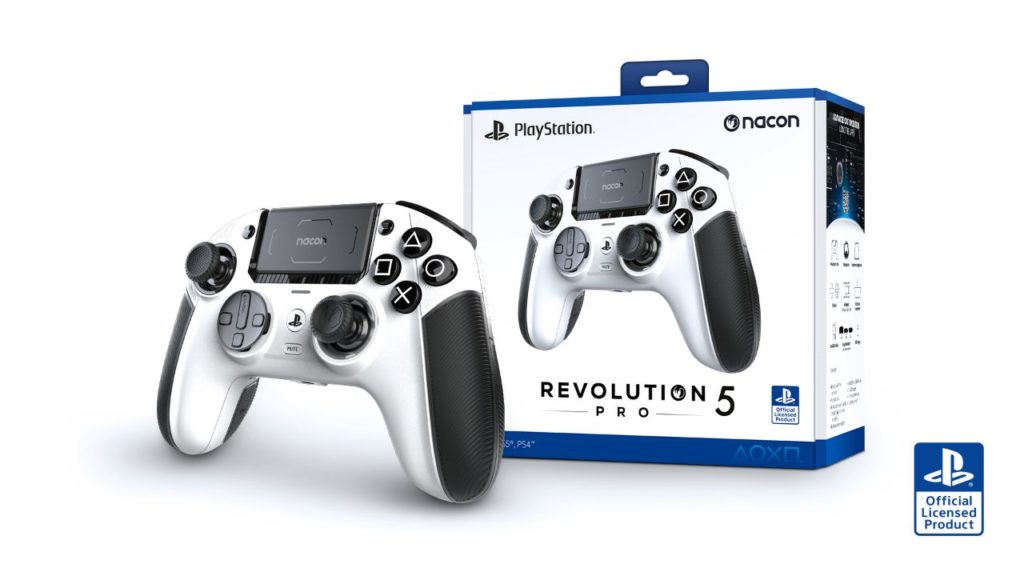 That said, the Revolution 5 Pro does have a few features that even Sony's controller doesn't, such as the volume adjustment, RGB lighting, and battery gauge. Also, props go to Nacon for the wireless response times, which are incredible for fans of fighting games and online shooters. We're looking at 6m/s latency when played wirelessly, which is superb if you're in a competitive gaming space.
The Nacon Revolution 5 Pro is a fantastic, officially-licensed controller for PS5, PS4, or PC. It's not cheap, but that's the case with almost all Pro controllers worth their salt. You may still opt for a DualSense Edge, but for a little less cash upfront you're getting a feature-rich alternative only really let down by the lack of haptics. If you usually disable them anyway, it's arguably a no-brainer.
Positives
Great modular options
Superb response times
Some solid QoL additions
Decent battery life
Negatives
No haptic feedback or adaptive triggers
Back paddles are sensitive
The Nacon Revolution 5 Pro is a fantastic, officially-licensed controller for PS5, PS4, or PC. It's not cheap, but that's the case with almost all Pro controllers worth their salt.