Release Date
August 15, 2017
Cyberpunk is a style too often claimed as the focus of many current video games, books, and television shows, but few have ever done it justice quite as much as Blade Runner did (Neuromancer being another). Like the zombie genre, it can get stale and feel like a lazy choice, as well as an easy target to allow a story to exist in, and quite frankly, I'm growing a little weary of it. Thankfully, Observer plugs into the core of what cyberpunk is, why it's influenced so many creative minds, and exactly what I see when I hear the word.
It takes place in Krakow, in the year 2084. You're a detective called Dan Lazarski who hacks people's minds to uncover evidence. This is a future nobody wants to be a part of – a dystopia borne from a digital plague AND a terrible war that has ruined millions of lives, killed millions more, and caused people to turn to drugs, murder, and anything out there that can keep their minds from the horrid reality they find themselves living in.
I'm in love with Ridley Scott's Blade Runner, and not only does Observer take much of what made that movie great, it uses its villain to fill the boots of the game's hero. Yep, Rutger Hauer is playing Dan Lazarski, and his turn as the neural cop provides a dry, worn down performance filled with nuances between the pain, frustration, and loss felt because of the terrible events of the past. At first it comes off a bit wooden, but as the game goes on you see it's all part of what has molded him, and he nails the character perfectly.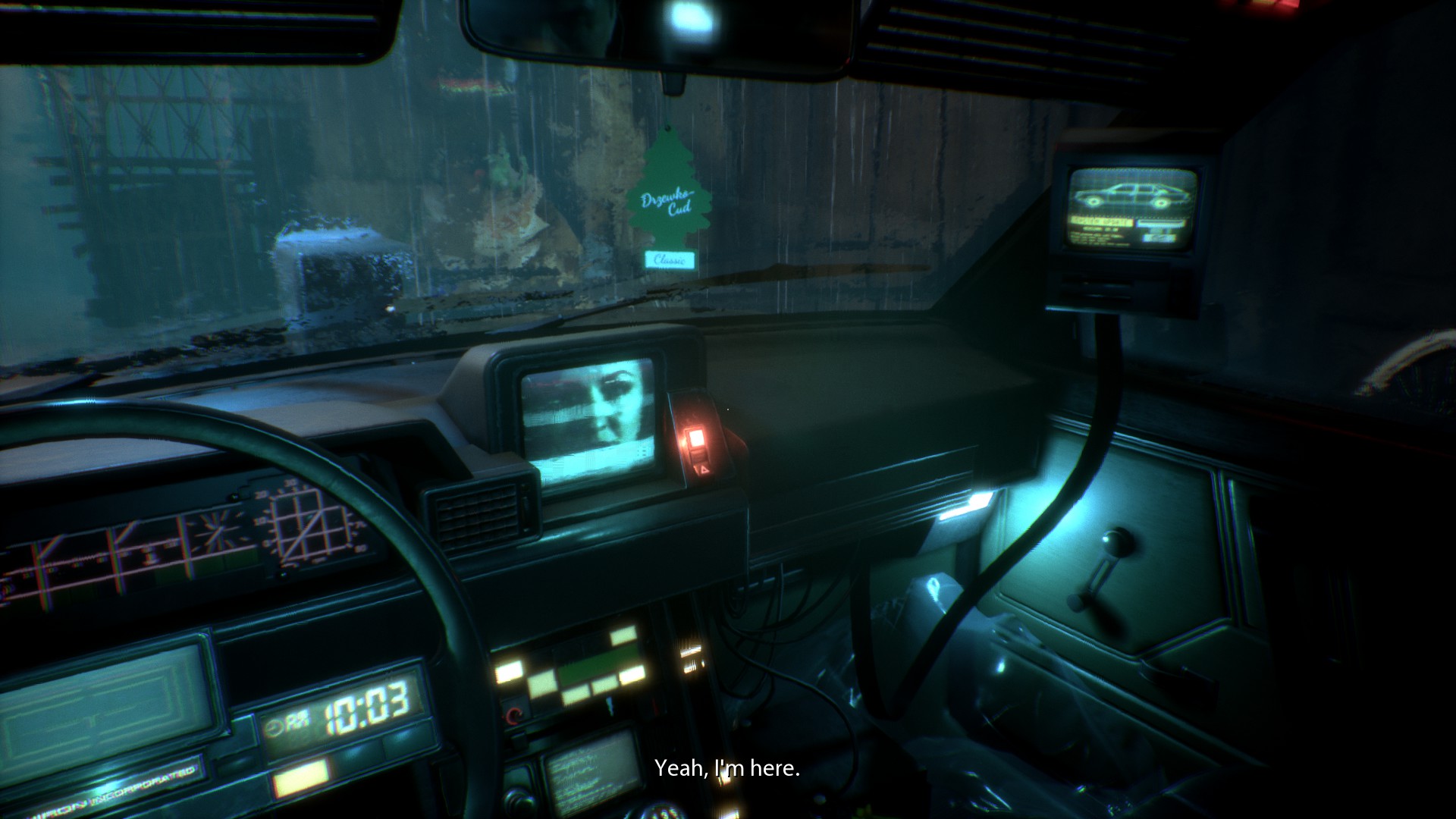 The virtual world is oppressive, disgusting, sickening – filled with computer coding on the walls, the Chiron Corporation's advertisements everywhere, broken neon signs, heavy rain falling against the windows and onto the pavements outside, and enough filthy hallways and trashed apartments to cause Trip Advisor to have a meltdown. In short, Observer is a grim vision of a future corrupted by technology, and the claustrophobic nature of your investigation never sees light at the end of the tunnel.
Murder and death are common occurrences, and after hearing about the possible location of your son at a nearby apartment complex, you choose to investigate. Upon entering, it doesn't take long until you're caught up in a multiple homicide. Bodies lie bloodied up and butchered, and it's up to you to find out what happened. Each scene needs your expertise to scan the area for clues, using Electromagnetic Vision and Bio Vision to see what information is going to help you uncover the truth. These can be operated by pressing the shoulder buttons, and a press of the right trigger button allows you to look at the evidence you find.
The coolest and most messed up element of Observer is the ability to hack people's minds, using a device known as the Dream Eater. By plugging yourself in, you'll step into their memories and explore their darkest recesses, encountering bizarre and shocking truths, intense horror scenarios, and the most important clues to finding out what exactly is going on. You might be running through a pulsating nightclub before being transported to a quiet bedroom filled with floating chairs and blood. If you're lucky, that's all you'll see, but you're never that fortunate.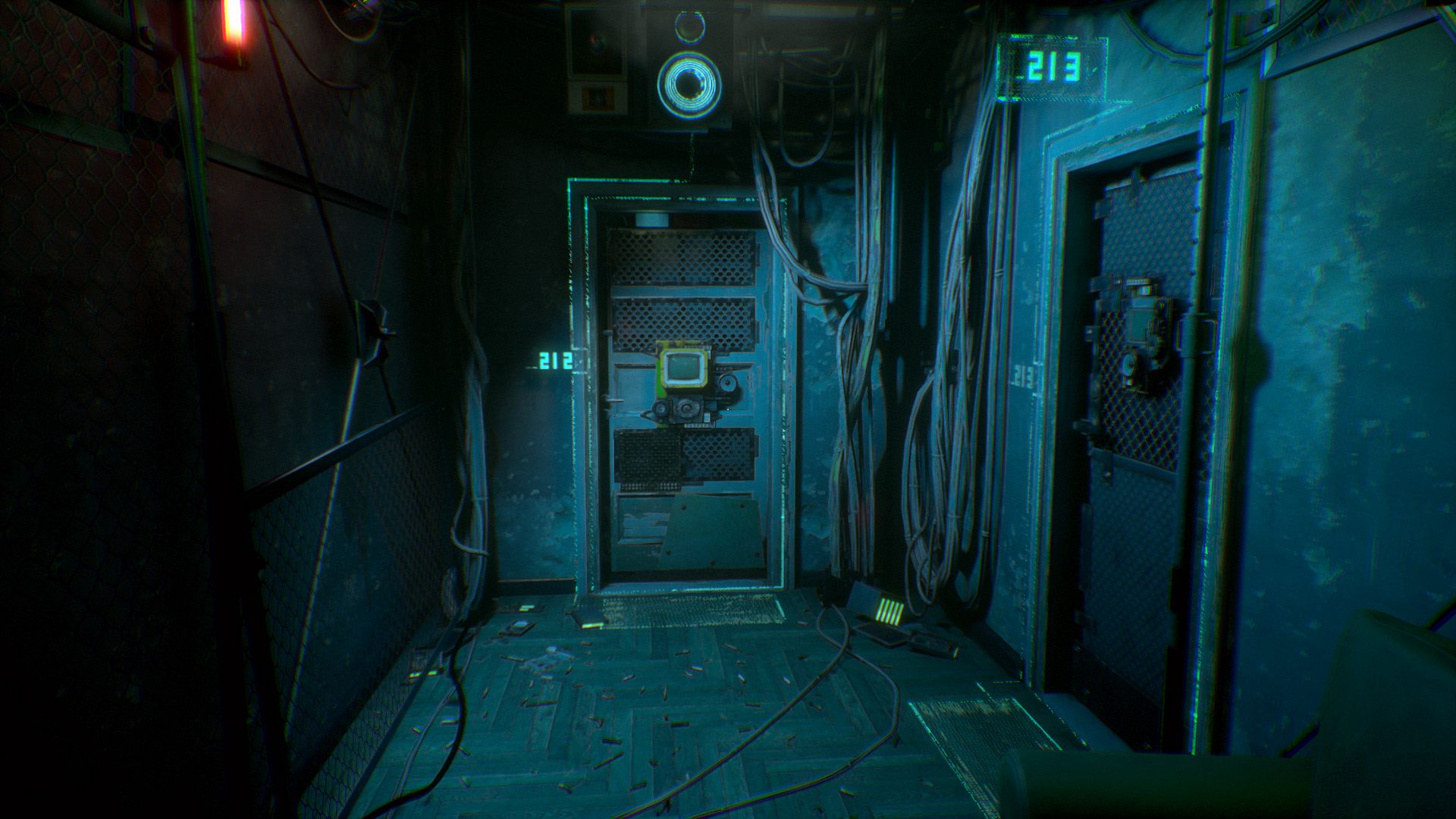 These scenes last quite some time, and depending on your anxiety it'll be a walk in the park. Unfortunately, the eerie and hectic nature of these moments are seldom filled with calm. Babies screaming, people yelling, frantic shuddering of television screens and the thunderous shaking of your controller all adds to the panic, and there's even a presence of sorts within these memories ready to hunt you down and scare you senseless. Get Even did this surprisingly well, and Observer has matched those levels of fear, providing many layers to the horror many games fail at.
These chase scenes provide the weakest scares, and the most laborious of the game. The creature doesn't sneak up on you, and the threat is often observed from a distance, so it can be relatively easy to get past. It's just a shame it can feature too often in the times you just want to experience the well-orchestrated psychological set pieces that make up the glorious mind-hacking segments.
Observer is a weird and wonderful sci-fi horror, filled with survival elements that work well together. The cast of weirdos living in the apartment provide some creepy interactions, but there are also those who have suffered greatly, and you learn about their stories as well. There was a fair amount of lag during the game's story, and it started to get frustrating as it seemed to happen whenever you walked out of a room (or entered), but you get past it after a while. Often, you're kept engaged by the world Bloober Team has created, and the horror laced in the cyberpunk environment is enough to have you reaching for the lights and clawing for the off button – in the best possible way, of course.
Positives
Rutger Hauer is great
Dystopian Krakow is well-designed
The memory sequences are terrifying
Negatives
Some lagging throughout
The chase scenes grow tiresome
The horror in this cyberpunk nightmare provides plenty of shocks, and the story is engaging, especially with Rutger Hauer at the helm.