Release Date
October 13, 2016.
It's strange to sit down and actually think about PlayStation VR (PSVR), given my experience with both HTC Vive and Oculus Rift, because despite everything I've learned, experienced, and understood, I can't help but feel that if VR is to truly take off, the success of the entire tech rests on Sony's shoulders. The install base combined with the ease of use means that PSVR should easily outsell the competition – and yet, it's also (and your mileage may vary, of course) by far and away the most comfortable VR headset (HMD) to have on your face if you're a glasses wearer.
Moreso, it's generally well designed, well built and, crucially, about a £1000 cheaper than the other experiences. Let's be clear, if you're thinking "I want to try VR" and starting from scratch, PS4 is the cheapest you can buy, and even the easiest to set up. A new PC that is genuinely VR capable (let's not cheap out and buy the bare specs, either) is a good £1000, plus your chosen PC VR HMD, you're talking £1600 at least, and that's being generous. PSVR will cost you less than a grand, even if you don't own a PS4 – this is entry level VR, then, but it's very impressive all the same.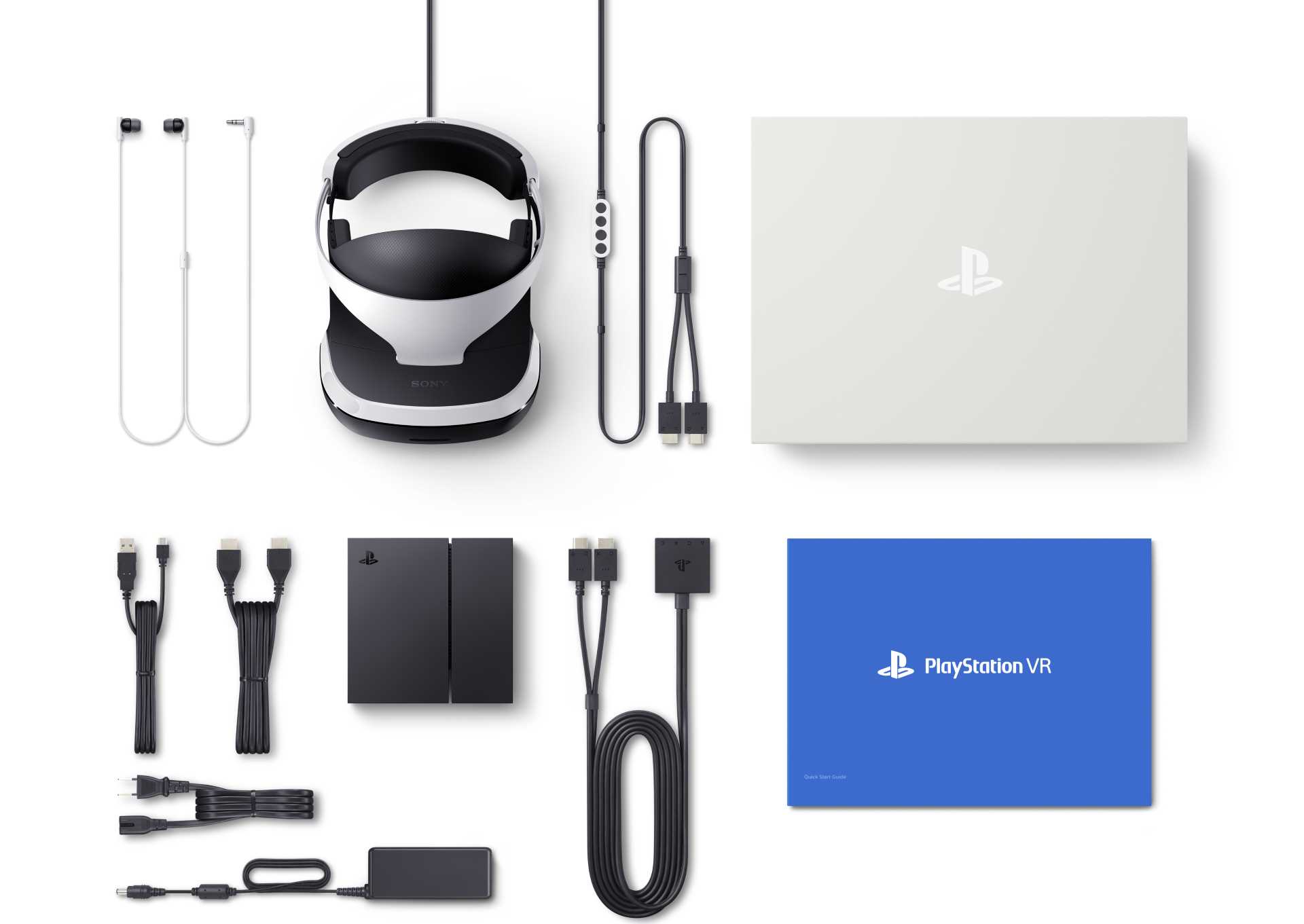 So let's start with how easy it is to set up. The cables are all labelled with numbers, and it's as simple as using the "Processor Box" as a breakout box – a mid-point (which, cutely, looks like a mini PS4) between your PS4 and the TV for the cables to go into, then out of, into the aforementioned TV. Plug the PlayStation Camera into the back of your PS4, switch it all on, and you're good to go. A firmware update is required for your PSVR, but it doesn't take long, then it's time to calibrate. The PSVR headset itself has four buttons on a small unit on the cable (mute mic, volume up/down, power) and switching it on will start the calibration process. It's as simple as making sure the camera can see you, and, well, that's really it. Some games will require you to calibrate separately, but that's as simple as holding your DualShock 4 or Move controllers while pressing a button. Make no bones about it: PSVR is designed for you to be up and running within 20-30 minutes tops, and that's a refreshing change from other VR solutions.
It looks cool, as well, there's no question about it. A kind of cross between Daft Punk and Tron (if that's indeed not the actual same thing anyway), your face will be glowing blue thanks to the headset. The most shocking thing, though, is that it's by far the most comfortable headset. I expected the lack of casing around its lenses to be a problem, because light leaking from beneath this area is a horrible thing that breaks immersion all the time. Instead of the plastic casing other VR headsets have, Sony has opted for a rubber solution which not only keeps light from leaking in, but gives you additional comfort on your face.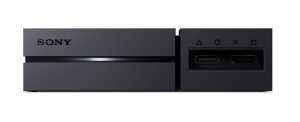 There are two buttons on the headset itself: one is under the main lens casing which releases the entire front end and lets you take it in and out, while the other is on the back of the strap and releases that area. Once you've gotten it close enough to comfortable, you can then click a circular mechanism that tightens everything in place. It's an easy solution and it means you can swap out with a friend and, again, you can adjust it in seconds to your comfort. I can't believe that the cheapest headset is the most comfortable – genuinely.
So how exactly is it so cheap, then? Well, whatever that breakout box/processing unit is doing to get games running is… well, it's voodoo, quite frankly. Before trying PSVR my biggest concern was simple: how the hell can a PS4 render VR as well as a high end PC running a Vive or Rift? The simple answer is, of course, that it can't. That's not to say that the visuals are bad, just that they're not as good as PC VR. A lower resolution coupled with a smaller field of view means there's just less work for the PS4 to do in comparison to the competition. Furthermore, there's a technique that's used which blurs the visuals you aren't looking at. Let's say you're playing Batman: Arkham VR, and you're looking directly at Alfred. You look to the left to survey your surroundings, and while doing so, the things that aren't directly in your vision will blur slightly. To put it in laymen's terms, the area at the edge of your peripheral vision is like when a stream drops quality suddenly: perfectly watchable, but not as good as it could be. This technique is used in most of, if not all games, and it's only the kind of thing you notice if you've played PC VR.
Frame rate isn't a problem, then, thank god. I was also concerned that PSVR wouldn't be able to render at a consistently high enough frame rate to stop you from feeling sick, but it can, and does, and I've not noticed a single drop in any game whatsoever – and that's across the entire launch line-up that we had access to. Speaking of which, the reason I feel that PSVR will sink or float the entire VR-thing is simple: Sony has the chance to deliver on the games, and so far it appears to be doing exactly that.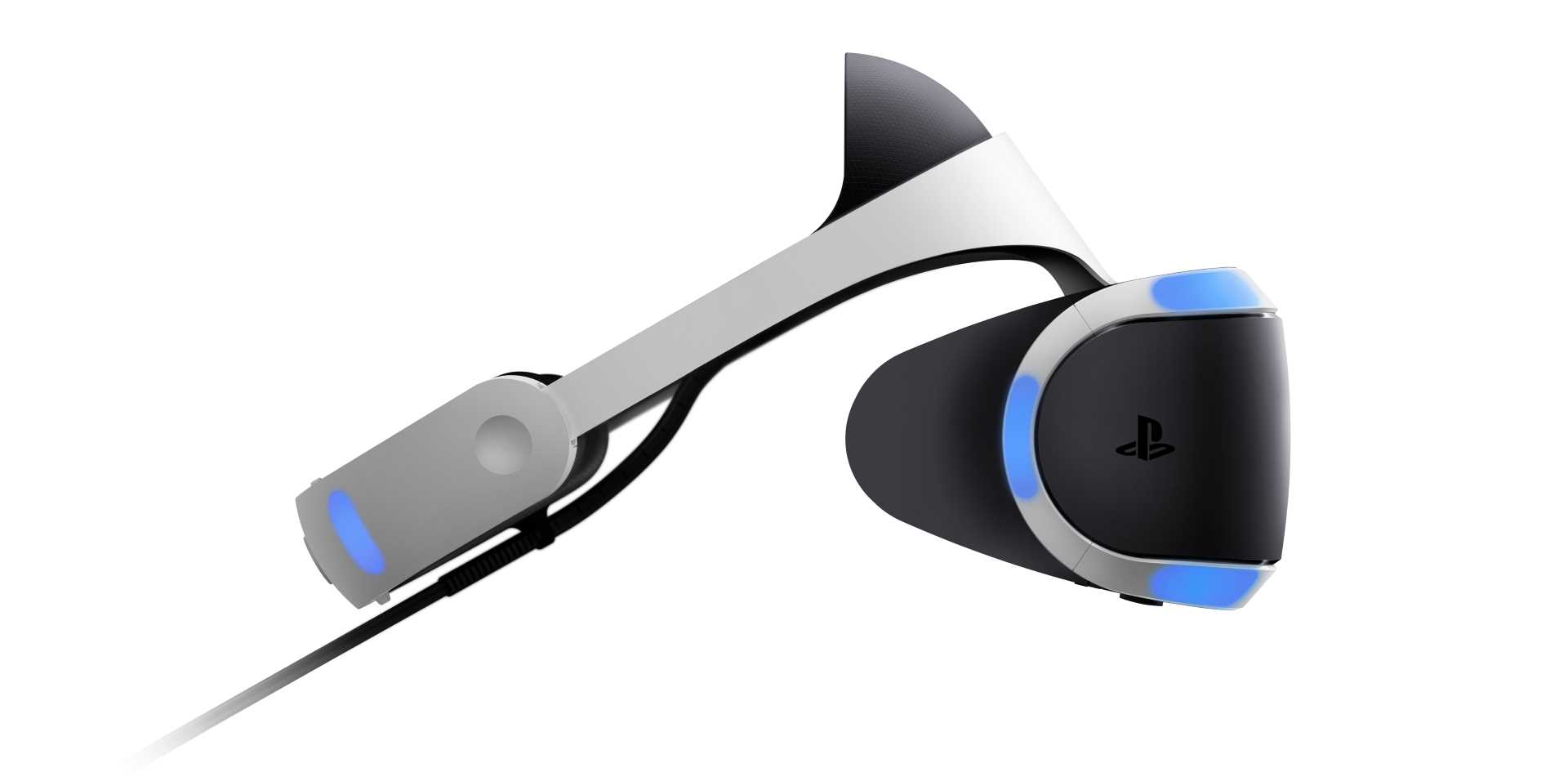 Batman: Arkham VR is a short experience, but a genuinely thrilling one, and Guerilla Cambridge has delievered on RIGS (despite shortcomings, it's an excellent game). Supermassive are on board with Until Dawn: Rush of Blood, and Tumble VR. Eve Valkyrie, Battlezone, PlayStation VR Worlds, and DriveClub VR are all well-made games. Some are some better than others, obviously, but no bad games so far. Job Simulator works surprisingly well, and is as fun here as it always has been (the calibration tools are simple, but you do still need to utilise the room space), and Headmaster is a shockingly fun football heading arcade game.
The included headphones are merely okay, but I've never been a fan of in-ear headphones anyway, so you might want to take that with a pinch of salt. I'd recommend using a pair of your own for comfort, but they're perfectly serviceable. Attached on the actual headset is a build in microphone, and during one online Battlezone game a random USA-based games media chap appeared in my game. He greeted me, mistaking me for a dev, and once I'd told him I wasn't, he went on his way, but that's an example of how the online infrastructure is already built into the PlayStation VR, simply because it's on PS4.
The short version, really, is to say that PSVR is an excellent VR experience. Its shortcomings are the kind you only notice if you're looking from a critical angle, or have a lot of VR experience, which it's likely you don't. If you're worried that PSVR is an expensive waste of time, don't be, but do have one thing clear in your mind: no matter how good the actual hardware is, Sony's VR will live and die by future support and innovative experiences. Porting games, or turning them into a VR experience (DriveClub, Tumble, Hustle Kings) is a short term plan; what PSVR needs is games that make you want to put the headset on and keep it on. For now, they just about manage it, but that support must continue if VR is to thrive as it should.
Sony provided PSVR retail kit and game review code.
Positives
Very easy to setup
Good selection of launch titles
Comfortable headset that's easy to adjust
Actually affordable
Negatives
Lower resolution than PC VR
Smaller field of view than usual
No HDR passthrough
Included headphones are merely ok
Affordable yet high quality VR is here. PlayStation VR delivers on everything we'd hope for, and the only question is how well it's supported in the future.