Having only recently made the jump to PC gaming, getting the feel for a mouse and keyboard gameplay has been something of a mission of mine. Previously, computer mice have been the tools of a mundane day job, used to transplant numbers from one box to another in the monotonous ritual of daily life. Technically speaking, of course, I'm still transplanting numbers from one place to another, except now some of the numbers look like bullets and some look like aliens. Or something. I don't really understand how coding works.
Anyway, I digress. My point is that I've been trying to make the switch to using a mouse for something other than the dull, and the Kain 120 Aimo from Roccat has been the perfect entry point. Functional in its design, like a lot of gear designed by the German company, the Kain has flare in the form of the RGB lighting under the centre wheel and, notably, behind the logo under the palm. It's not too distracting and adds a touch of dazzle that works surprisingly well with the blocky design.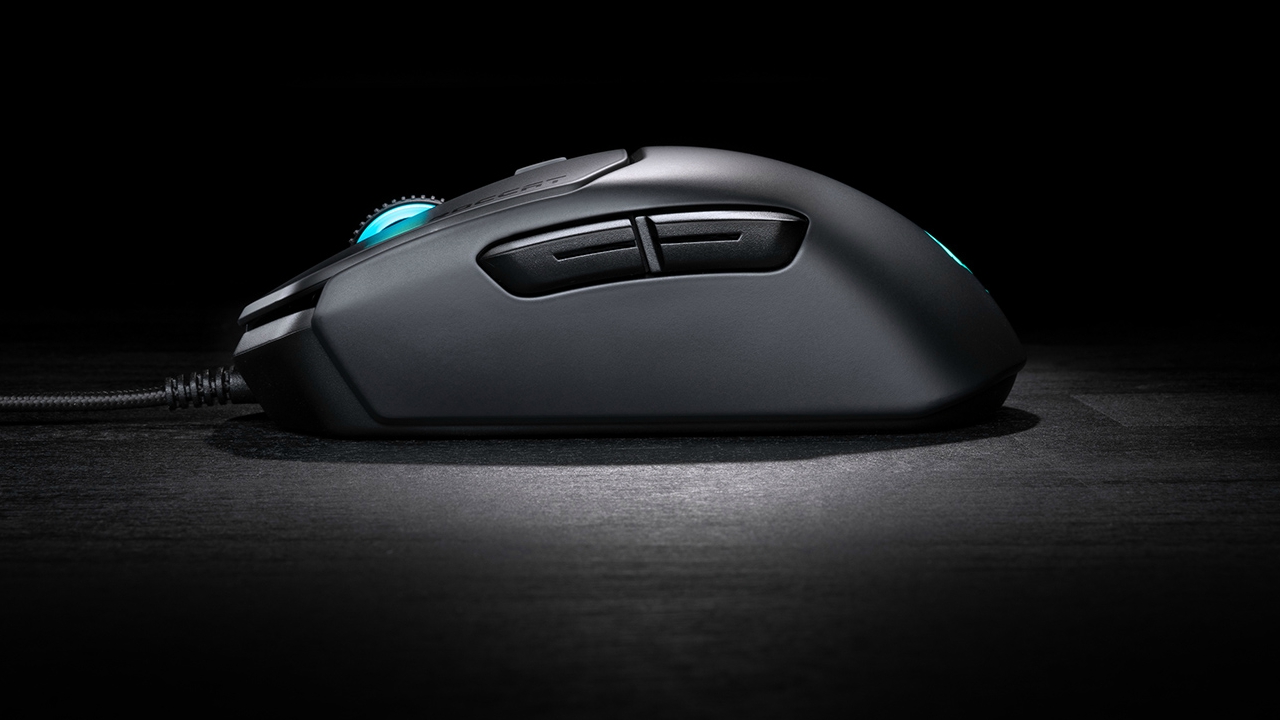 It's not an overly complicated mouse, sporting a couple of customisable buttons on the left side which, while welcome, pretty much limit it to right-handed users. It feels great though, sitting comfortably in my hand and gliding across both the plain surface of my desk and the mouse mat, depending on where I'm sitting.
One of the major selling points is the value for money in terms of clicks and, while I'm unable to test that during a review period, I can say that the buttons feel responsive, seperated by the centre wheel and DPI switcher, so they fit perfectly under my fingers, meaning even during long gaming sessions I'm not experiencing any discomfort.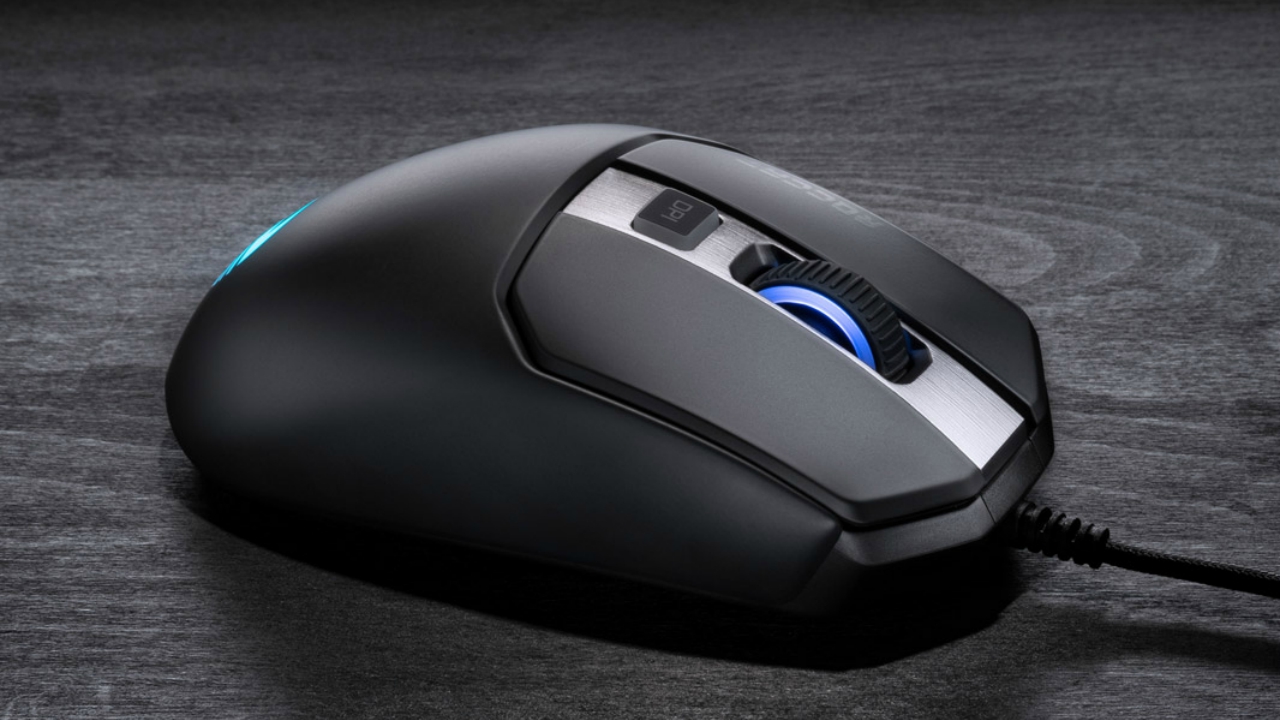 Although it's lightweight and doesn't look like a Transformer that got stuck mid-change like a lot of higher-end gaming mice, nothing about the Kain looks or feels cheap. I've played with a few mice in the past that had rubber hand grips or the like, which may be better suited to longer sessions, but it's not something I felt the Kain needed.
For the RRP of £60, the Kain 120 Aimo is great value and will perform at least as well, if not better, than many of its competitors. The sleek design, RGB lighting and high DPI make sure this mouse remains competitive in a very busy market. It looks great and feels better, and ultimately will serve you well no matter what you're playing.