Today's Switch Re:Port Review has Mick Fraser discussing how Titan Quest has fared on the Switch after a delayed release alongside my thoughts on the great story in 1979 Revolution: Black Friday and Destiny's Princess which is another otome visual novel from D3.
Titan Quest
Mick Fraser
Originally released on PC and then ported to mobile platforms before hitting PS4 and Xbox One and scored 7.5/10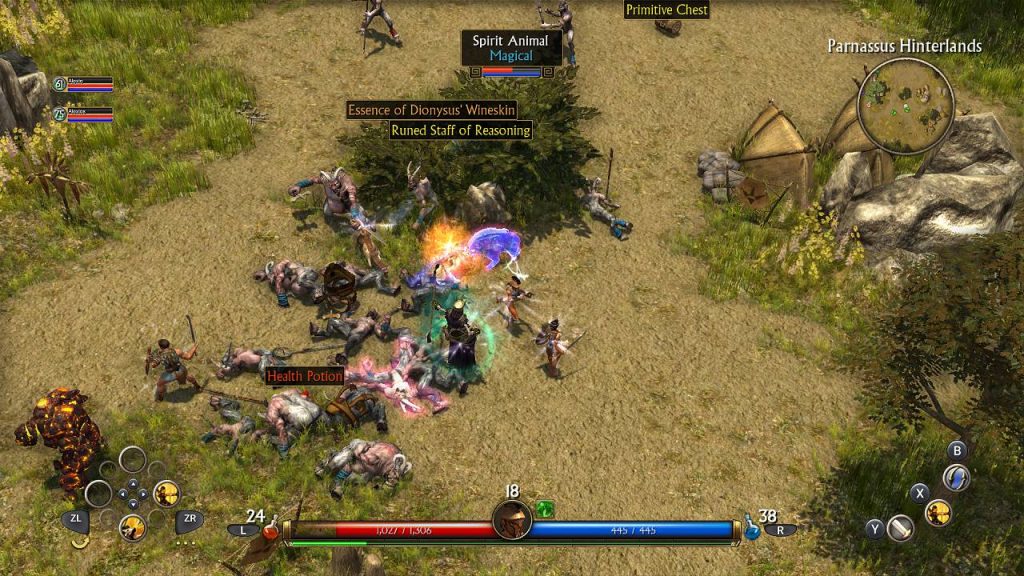 First released in 2015, THQ Nordic's god-bothering Diablo clone Titan Quest made decent waves on PC, its mix of Greek mythology and deep character progression giving Blizzard's seminal RPG a worthy run for its money. Earlier this year, Titan Quest made its way onto Xbox One and PlayStation 4 with expected results. It scored ok in most reviews and pleased genre fans, but didn't make much of a splash. Now finally arriving on Switch, the response is likely to be much the same – with the small caveat that there's an almost complete lack of lootathon ARPGs on Nintendo's newest console and the fact that Titan Quest is now portable again.
As with games like Diablo, Dungeon Hunter and Sacred, Titan Quest puts you in charge of an initially weak protagonist thrust into a war with ancient monsters, legendary nasties, vengeful spirits and powerful gods. You'll get stronger through XP levelling and by looting your enemies for new gear and weapons. Action is presented from an isometric perspective, and a zoom-able camera lets you get super close to the nitty-gritty as you swing swords and hurl spells in your quest to level up as quickly as possible.
The Switch version brings nothing new to the table content wise, containing the same campaign (playable solo or online with a friend) and content as the previous versions. Sadly, the touchscreen inventory management implemented in 2016's iOS version is absent here. Given that the biggest issue with that version was the framerate, which is unquestionably improved on Switch (I did notice more slow-down and stuttering on the Switch version compared to the other consoles, which isn't a deal-breaker but certainly isn't a plus), this could well have been the factor that elevated this version above Xbox One and PS4. Instead, the buttons are configured just as they are with the other console versions. Titan Quest on Switch does allow for video capture, though, so if that's the kind of thing that makes a difference to you, then you're aces. Of course, the other versions do this too, so there's still nothing here to truly justify another purchase here outside of portability.
Essentially this is a bare-bones port of a decent hack 'n' slash action-RPG. The biggest draw here is that, if the Switch is your primary or only console, there's not much to match it in terms of looting and levelling on the go, though your time as an RPG fan might be better served by Xenoblade Chronicles 2, Octopath Traveller or Battle Chasers: Nightwar.
7/10
1979 Revolution: Black Friday
Originally released on PC and mobile platforms before seeing console ports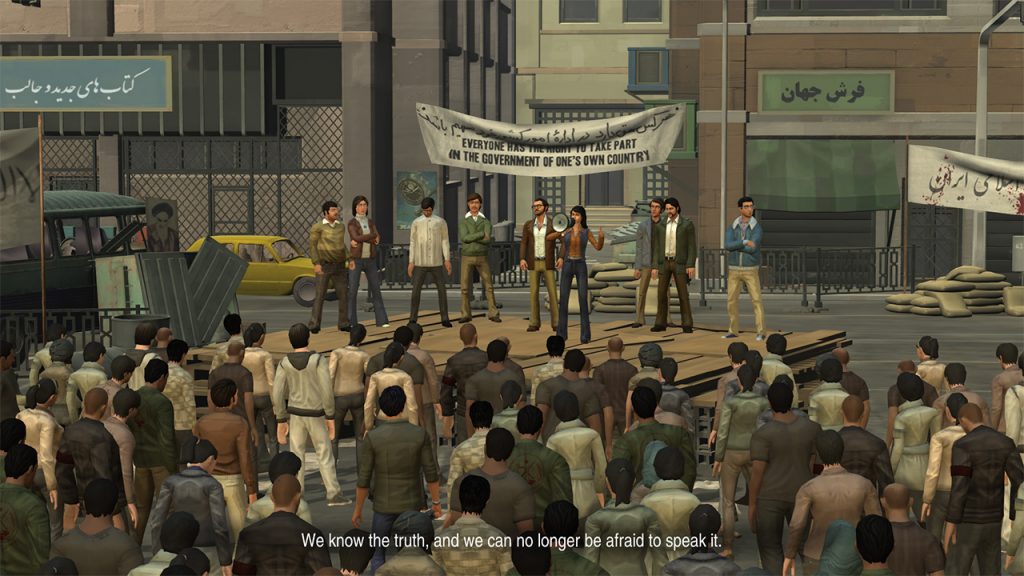 While most people discovered 1979 Revolution on PC, I actually first bought and played it on iOS. Adventure games are a perfect fit on a portable platform with a touchscreen and when Digerati announced this port for the Switch, I was looking forward to checking it out.
1979 Revolution is a very story driven adventure game and one that tells a very important story with a fantastic use of audio and great voice acting. The story is pretty dark with interrogation moments in the opening that follow a scene where you try and attempt to escape a photography lab. The developers here also have gone for historical accuracy and to have a story driven game that's historically accurate be so engrossing is another reason why I've been able to safely recommend and gift this to friends on iOS. Everything here is as much educational as it is engrossing and you get to see two different sides of what happened for a few years post 1978 in Iran as a photojournalist. The choices you make here have a proper impact on the story unlike some other adventure games.
The Switch version has a few technical problems. The lack of anti aliasing or good anti aliasing makes everything feel too jagged. There are also a lot of blurry textures that remind me of Telltale's Vita releases. The Screenshot button is basically useless here as well. I can understand disabling video and screenshots for certain portions of the game but everything is blocked here. There's no also no touch support which is another weird omission considering this game has a mobile port that is excellent.
If you enjoy adventure games and have wanted more than what Telltale does these days, 1979 is for you. The story is well worth putting up with the technical issues. While the console versions cost double of the PC and mobile ports, this is still a story worth experiencing in any format available to you.
8/10
Destiny's Princess: A War Story, A Love Story
Originally released on PC and mobile platforms in 2016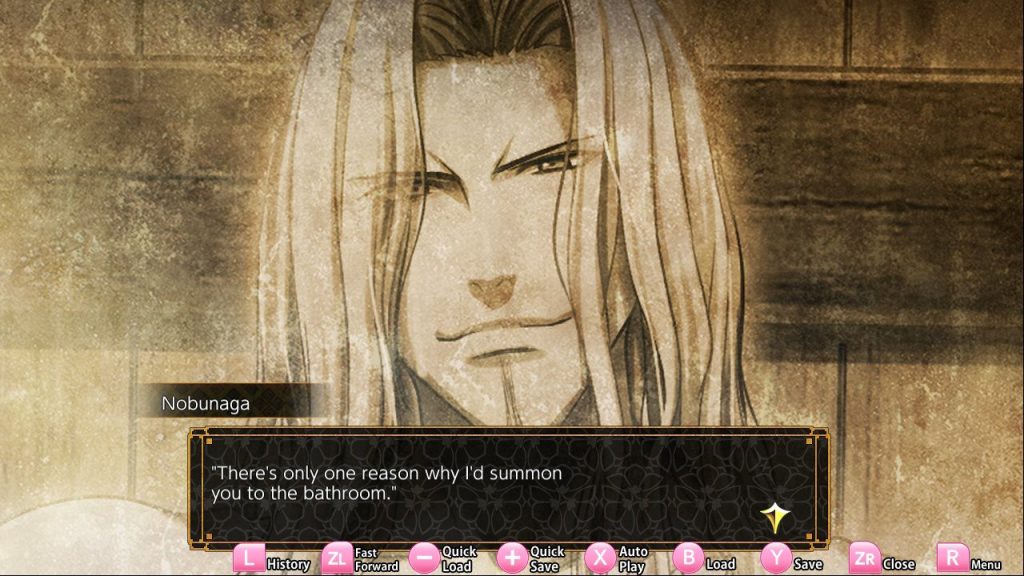 Destiny's Princess is an otome visual novel from Dogenzaka Lab and D3 Publisher. It is targeted at a female audience with male love interests and routes and is another addition to D3's otome lineup on the Switch. While the overall quality of the writing could be better, I'm impressed with how well the story played out across different characters. It is cliche but well worth the time you will need to put in.
You play as a princess in a country where demons are attacking. You soon make a wish that brings 5 different heroes from different eras into your world. Each route has two endings and there's a nice select screen to playthrough the routes as you please with chapter selects.
Visually, the character models and environment art are very nice. The soundtrack is pretty great as well as a complement to the dialogue and story moments. The multiple endings are fairly varied as well although many of them are a bit sad in comparison to the other otome games I've played. The lack of voice acting is very disappointing though.
Having seen how this visual novel is on the PC, the Switch port is almost perfect. It offers full touch support in portable mode alongside the traditional button controls. Nothing looks out of place visually and the art and character models look very nice both on the TV and in handheld mode. The only real problem is in the interface buttons being visible at all times at the bottom. This has plagued the other otome visual novels from D3 as well but over here, the placement overlaps with the bottom of the dialogue box which looks ugly. Hopefully this is fixed in a patch because it is a small overlap that is pretty annoying.
Destiny's Princess is another nice addition to not just D3's portfolio on the Switch but the slowly growing lineup of visual novels available on the system. The asking price is much lower than your average otome on Vita (which has the best otome lineup out there) and is well worth checking out if the premise interests you.
7/10