Switch Re:Port Review #44 – VA-11 HALL-A: Cyberpunk Bartender Action, Cytus Alpha, Table Top Racing: World Tour Nitro Edition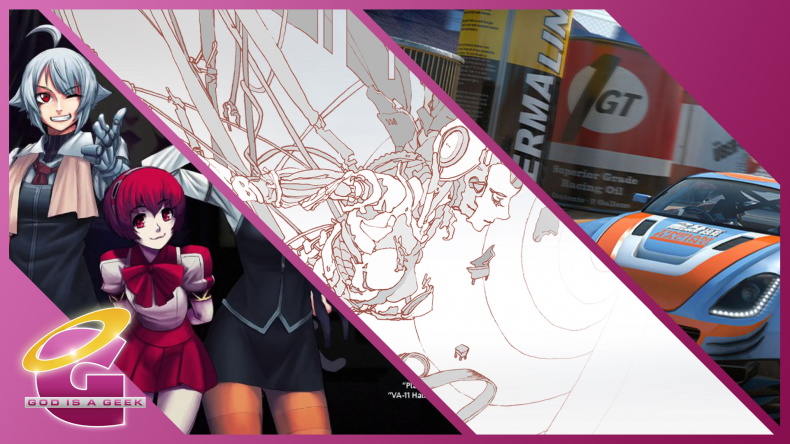 Today's Switch Re:Port Review looks at one of my favourite games of all time coming to Switch, a superb rhythm game, and a racing game which Gary has been playing on Switch. If you're new to the Switch Re:Port Reviews on the Geek, I (with the help of the fine folk here) look at the Switch ports of games that have been released on other platforms. These reviews aren't just to talk about the game but to look at how the games run and play on the Switch and how they use the Switch features.
VA-11 HALL-A: Cyberpunk Bartender Action
Originally released on PC and then ported to PS Vita before seeing a simultaneous release on PS4 and Nintendo Switch and scored 9.5/10 on PS Vita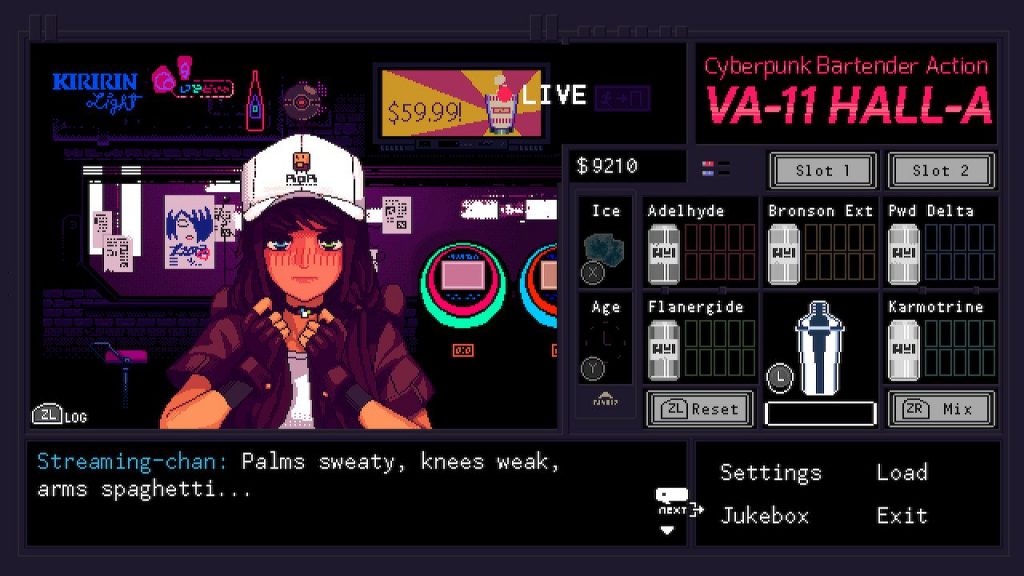 Valhalla is an indie game from Sukeban Games that plays out like a hybrid between a visual novel and a bartending game. I was blown away by it when I played the original PC version and have continued to keep playing and replaying it on other platforms since then. While it plays great on every platform, the Switch port that releases tomorrow is the definitive way to experience this brilliant game.
Valhalla's progression is very interesting because there aren't any dialogue options but the drinks you make and how the customers respond to said drinks change how your story plays out. Speaking of customers, the cast of characters here is amazing almost across the board. The writing is on point and the designs are superlative. You play as Jill who is the bartending trying to survive in Glitch City by working at VA-11 Hall-A. The regulars and the way Jill reacts to various situations make this unforgettable and Garoad's score for this is pretty much one of my favourite soundtracks in gaming. Some developers have added their own achievement or trophy system into games since the Switch has none and I was hoping to see that here but it isn't included right now.
Having now played the game on every platform it is available on, the Switch version is easily the best for a variety of reasons. When it comes to touch support, it actually can be played with touch all the way. The menus even mention touch support when you play in handheld mode and while in docked mention button presses. While in handheld, you can use both at the same time. I used to tap to progress dialogue but use the buttons and stick for mixing drinks. You can also use motion controls with the Joy-Con detached but I couldn't get this to work well so I'd recommend just playing in handheld with a combination of touch and buttons or docked with just the controller of your choice. The vibration is pretty good while making drinks as well but HD Rumble similar to what Cook, Serve, Delicious! 2! had would've been ideal. In terms of other Switch specific features, it supports video recording and cloud save backup. The port has scanlines and rumble options. You can turn scanlines on or off and either turn the rumble off or change its intensity.
If you've somehow not played one of my favourite games of all time, you now have multiple options thanks to the PS4 and Nintendo Switch ports that are now available in addition to the PC and PS Vita versions. The Switch port is definitely the best way to experience it because of how well the game uses the Switch features as a visual novel.
10/10
Cytus Alpha
Originally released on iOS and Android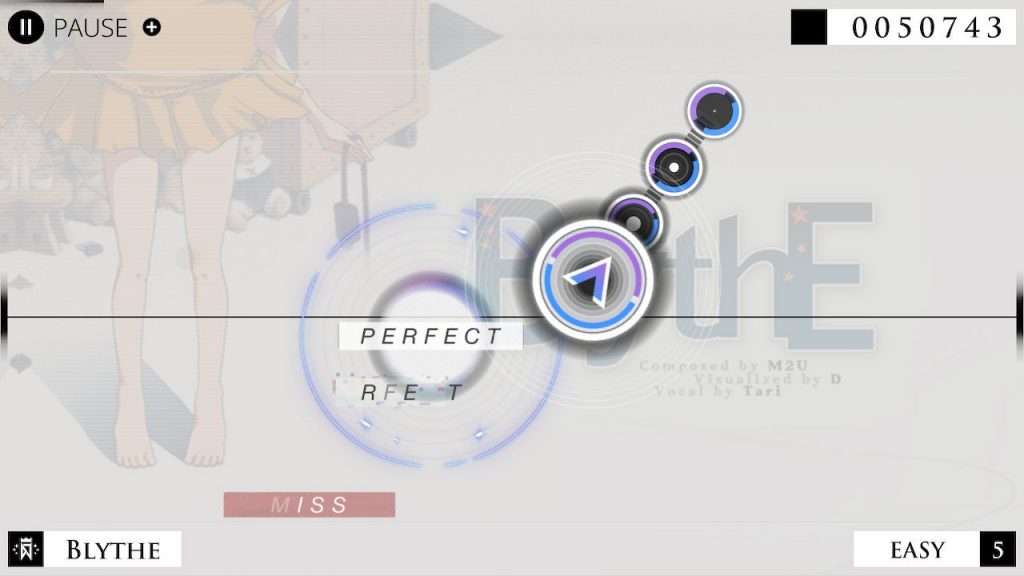 Cytus Alpha from Flyhigh Works follows the trend of mobile free to play greats in the rhythm genre finding a new home on the Switch. VOEZ and Deemo are already fantastic on the Switch but Rayark's mobile classic has been one many were waiting for.
As with most transitions from free to play on mobile to premium on Switch, Cytus Alpha includes a massive library of songs. With over 200 songs it is one of the largest rhythm games out there and it even includes exclusive content that isn't in other versions. If you've noticed Cytus II on mobile, this release (Alpha) does not include that content but it is likely it will either be patched in or released as another premium game since the rhythm releases from Flyhigh Works get superb post launch support with loads of free content.
On the Switch, Cytus Alpha benefits quite a bit. The UI is cleaner than it is on my iPad and it supports not only full touch controls but also button controls if you prefer that. The game was obviously built for touch but unlike other rhythm games that patched in button controls and Pro Controller support, Cytus Alpha has it all from the get go. It even has great rumble feedback on the menus which is a nice touch. Alpha includes an online mode and while it is good to see an online mode added here, I'd recommend turning off matching so you don't waste time looking for other players before getting into a quick play.
The only real flaw with this port is the menus are confusing. If you've never played Cytus before, you might struggle to figure out how to quickly get into a song but you will get used to it. It is chock full of great music and a damn fine rhythm game on the Switch. If you skipped the mobile release a while ago, there has never been a better time to get into Cytus than now with Cytus Alpha. It even has a gorgeous icon.
8.5/10
Table Top Racing: World Tour Nitro Edition
Gary Bailey
Originally released on PS4, Xbox One, and PC platforms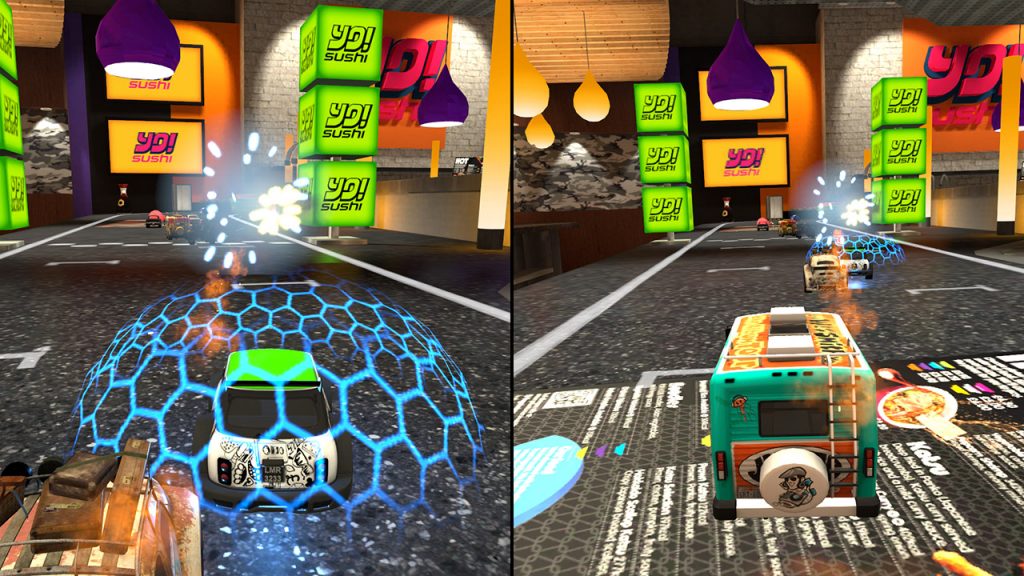 I do love a good racing game. True, I prefer simulation over arcade, but if it's good it's good. Mario Kart, Micro Machines, Burnout, all fantastic racers. Well, except the new Micro Machines, but let's quickly move on. The reason I mention Micro Machines is because Table Top Racing very much continues the spirit of those little toy cars, racing on tracks built from household objects.
I originally played this game back on PS4. Like many others, I grabbed it on PlayStation Plus and enjoyed it for a while. Unfortunately, its progression system depends on playing and replaying races to grind out upgrades that allow you to compete in later races. This is because the difficulty levels are all over the place, and it's no different in this Switch "Nitro Edition" re-release, which is a damn shame.
Don't get me wrong, a good challenge is welcome, but only as long as it feels fair and that's where Table Top Racing gets it wrong. You feel forced into backing out of newer events because your current car isn't fast enough, leaving you with no choice but to repeat older races that you've already finished, just to earn money for upgrades. It results in an incredibly repetitive experience, sometimes made worse by the ludicrously aggressive AI. It's almost enraging, when they basically shunt you off the track or spin you out, which effectively ends your race right there. There's no fun in being cheated out of a win and having to redo an event, especially in a game where half of your time will be spent redoing old events anyway.
It's not all bad, though. There's genuinely great fun to be had, when you get a fair race or a tense battle with rockets and bombs flying every which way. Unlike its Micro Machines inspiration, Table Top Racing isn't top-down, it's more Mario Kart in its behind-the-vehicle camera and in its combat racing gameplay style. It runs beautifully smoothly on Switch no matter whether you play handheld or docked, even when things get explosive the framerate doesn't seem to dip at all.
There's a lot to like about this game really, from its chibi versions of real cars (although unlicenced, so they have names like Fauxrari) to its great track design and abundance of event types, but a game like this is always going to struggle on a Nintendo console. Especially when so much of its content is locked behind awkward progression in races that can be ruined by annoyingly aggressive AI. It's difficult to recommend when most Nintendo Switch owners already have Mario Kart and Crash Team Racing makes its return in less than two months, but its lower price point may entice a few people into buying.
6/10