Release Date
August 28, 2018.
If you've been hiding under a rock for the last few years, you'll have missed the resurgence of the Yakuza franchise on PS4. Since Yakuza 0 (a prequel to the first game), there's been Yakuza Kiwami (a remake of the orignal Yakuza), and Yakuza 6: The Song of Life (the sixth part in the series). First off, shame on you! There's still time to get involved with the crime saga and in all honesty you can dive right in with this entry. Yakuza Kiwami 2 offers a chance to recap the events on the first game (as in Yakuza Kiwami) with a detailed recap featuring the cutscenes from it, allowing you to understand where Kiryu is as you head into a deeply enthralling story that'll give you yet another world to get caught up in.
Social media has been ablaze ever since Yakuza came back, with memes from the series and video clips, indicative of the weird and wonderful nature of the kind of things you can get up to and the people you meet. If you've ever seen these and wanted to know more, Kiwami 2 is full of the batshit bizarre and kink-driven sub stories and minigames. You'll meet random characters such as a dominatrix in need of rescuing, and there are video stores where you can watch movies about women that get turned on by murderous anteaters (yep, this is a thing). It's an odd path for a protagonist such as the stoic and honorable Kiryu to take, but that's why Yakuza is a lot of fun. It allows you to walk the line between the serious and the peculiar without ever batting an eye.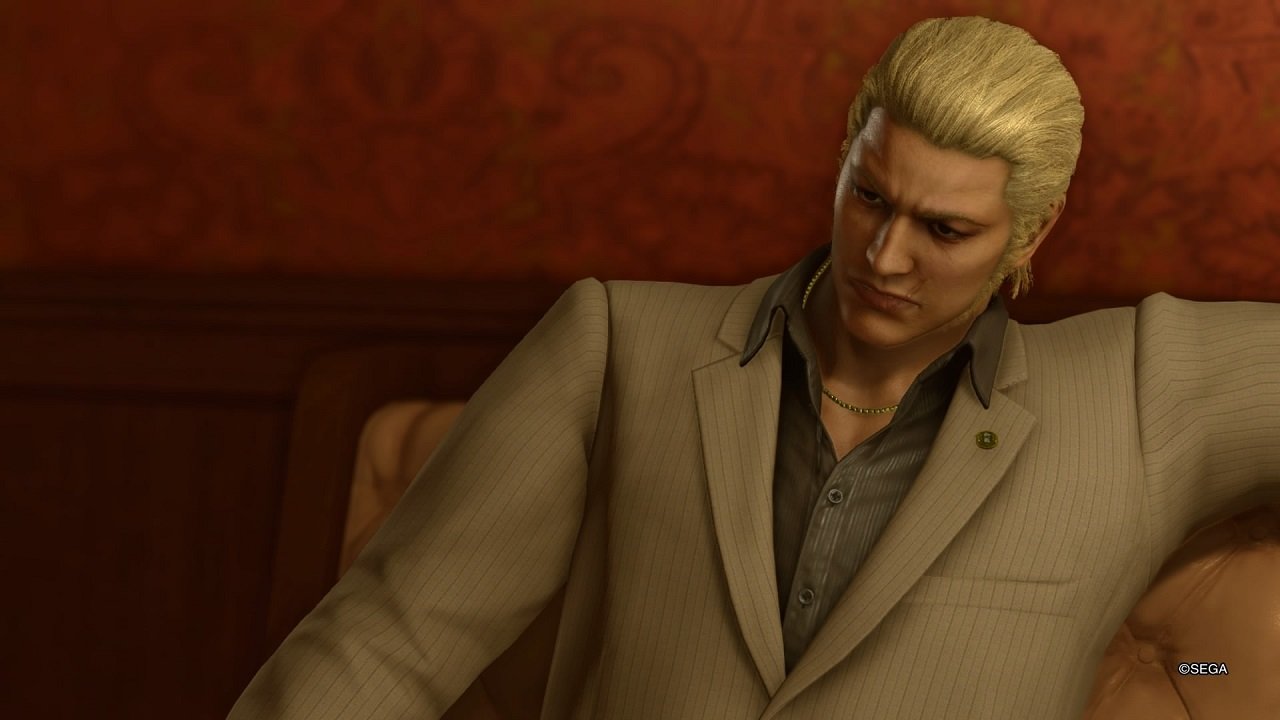 When the fifth chairman of the Tojo Clan is murdered, Kiryu is drawn back into the thick of a Yakuza power struggle. His attempts at forging an alliance between the Tojo Clan and Omi Alliance is thrown a curve ball thanks to the unhinged son of the Omi's chairman. The Dragon of Kansai, Ryuji Goda has a penchant for war, and this peace treaty Kiryu wants is nothing but a mistake in Ryuji's eyes, so as you can imagine, things go up shit creak without a paddle. You'll travel between the familiar Kamurocho and Sotenbori, a playground of lights, sounds, and debauchery. It's more extravagant than Kamurocho, and features so many things to dabble in. Karaoke bars, poker and blackjack, traditional Japanese games such as Koi-Koi, and more. If you fancy a break from the main story, there's a lot of distractions.
Along with Kiryu's journey, everyone's favourite psychopath is back in a brand new prequel story detailing Goro Majima's business between the end of Yakuza Kiwami and now. Yukio Terada believes he has found a way to build the Tojo Clan's economy, and it lies with a plan known as The Tojo Clan Reformation Project. Herein lies plenty of opportunity for The Mad Dog to brandish his savage and dangerous ways in a story that keeps you entertained, and like always, it gives you the chance to be brutal as only Goro Majima knows how.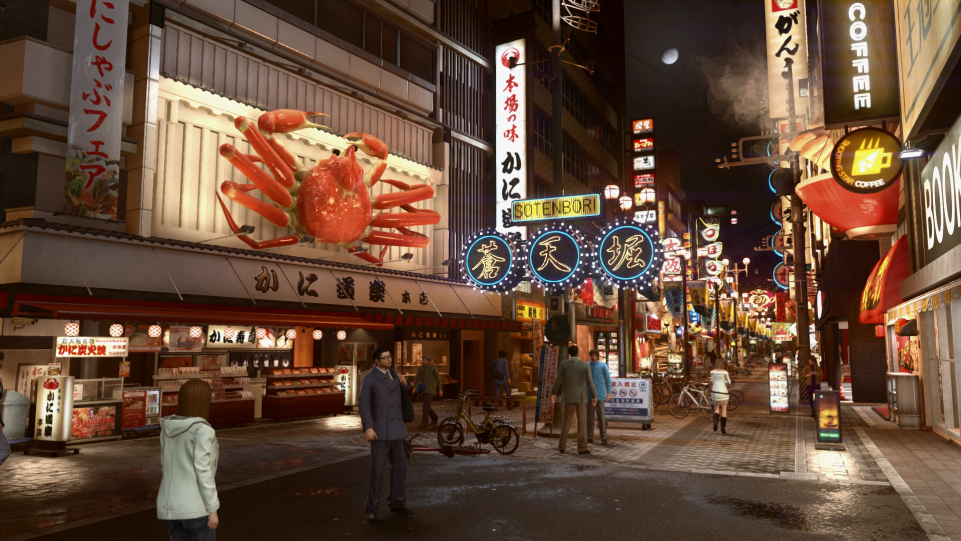 It's worth mentioning that this isn't just another remake with the same kind of game seen in Yakuza Kiwami. It's been built with the latest iteration of the Dragon Engine (the one used for Yakuza 6), and oh boy does this game look fantastic. There's no issues regarding the screen tear occasionally found in The Song of Life, and everything from the scenery to the way you move in combat has been smoothed out. It looks gorgeous, clearly showing a much stabler engine than before. Cutscenes are as cinematic as they come, and the seamlessness of exploration has been improved. Transitions between combat and exploring the city is smooth, with no load screens to halt your enjoyment, and now, there's no load screens between walking around the streets to walking into supermarkets, restaurants, or gaming locations; this is as good as it gets for a Yakuza game.
Combat is much smoother too, and the focus on using weapons and armour has been introduced as a main stay in the series. Like normal you can pick up anything to use as an instrument of torture, but certain weapons like knives and golf clubs can be stored with the down button on the D-pad. You can then issue them to another D-pad direction and use them in battle. There's also armour that can be equipped to help you out in battle, meaning there's more range for fighting, and giving you that extra hand in a brawl. Successfully attacking opponents builds up your Heat bar, and when it comes to unleashing that special move there's a lot more animations for these attacks.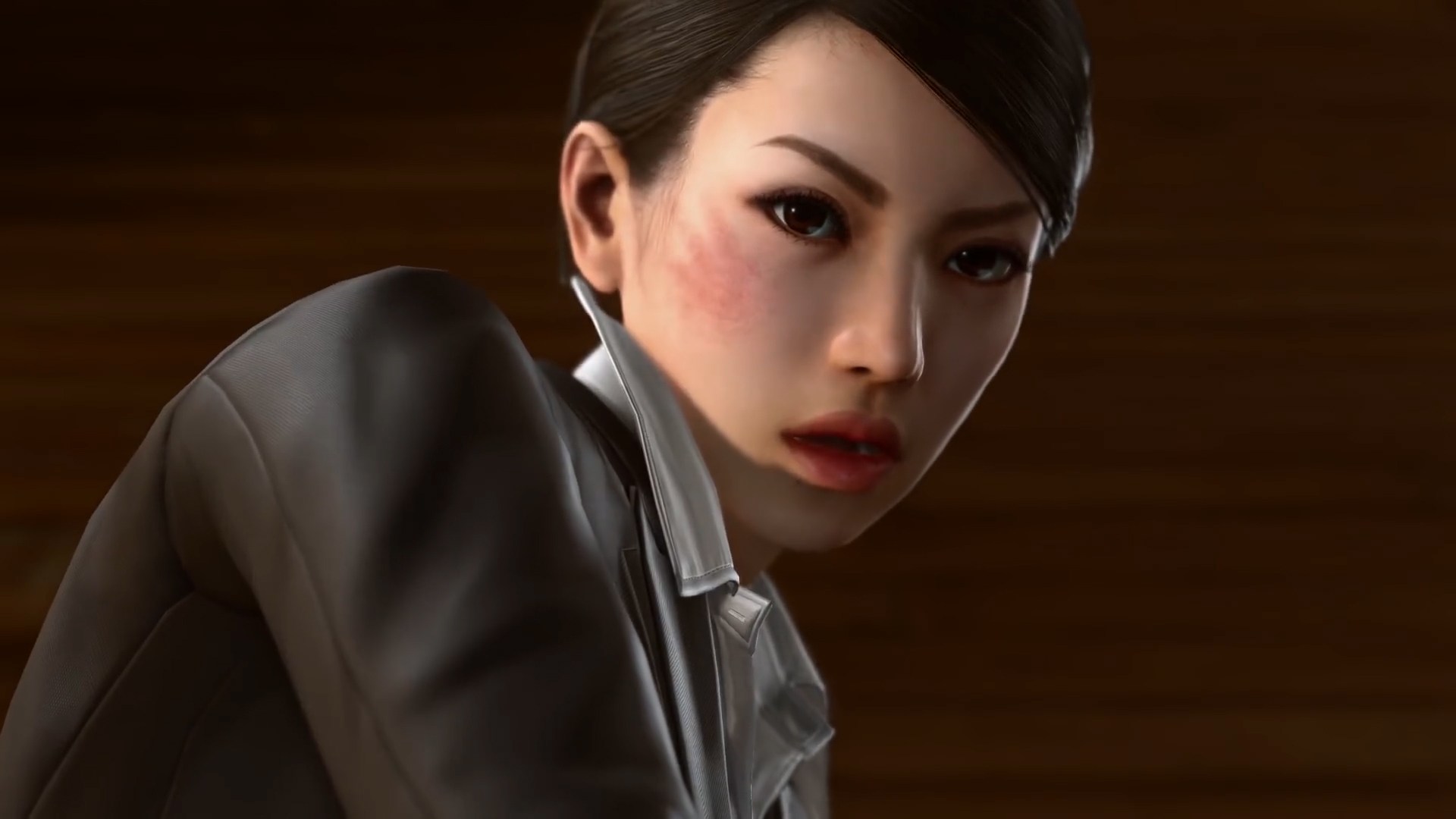 What's more, weapons can be used for these Heat attacks and it can be a lot of fun using them. More enemies are harder to beat, featuring multiple health bars, so trying to take them down will bring in drawn out battles for you to become more experimental with in how you take them down. You'll also meet allies along the way, and by having them close you can kick some ass with even more options at your disposal. There's a lot more combat options in Yakuza Kiwami 2 outside of the Heat mode, such as the charge attack which you can use at any time, simply by holding in Square or Triangle for a few seconds. When you glow blue you'll unleash a stronger attack that'll do more damage to thugs and delinquents. As for Majima, the Mad Dog of Shimano gets to use his Legendary style, and watching these moves play out in the Dragon Engine is nothing short of remarkable.
Yakuza Kiwami 2 is fantastic, building on the legacy of the series with more ways to enjoy. Combat is better, the story is filled with twists and turns, and the sub stories and activities offer a nice distraction from the seriousness of the main story. You can earn EXP through battles, and doing so will let you learn new moves and build your stats, making you stronger, and better defensively. Kiryu offers plenty of witty quips when you don't expect them, making you fall even more in love, such as the "I peacocked your mom" line that never gets old. If you're looking for big changes you won't find an abundance of them, instead it's a refined experience in every way, with tighter controls and and the finest visuals to date within the Yakuza franchise.
Positives
Combat is more fluid
Inclusion of weapons and armour is great
Visuals are excellent
More stuff to do
Majima is back!
In yet another fantastic entry, you're treated to more fluidity in combat, a gorgeous world to explore, and so much to do outside the main story it's ridiculous.