Street Fighter X Tekken Confirmed For Captivate 2011?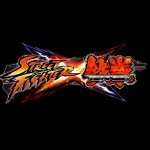 There's a good chance that Street Fighter fans might get a better look at the eagerly awaited Street Fighter X Tekken at Capcom's Captivate press event. The man behind it all, Street Fighter IV producer Yoshinori Ono, posted a screenshot of himself playing the title with the caption "We're busy preparing for CAPTIVATE 2011 as CAPCOM private event."
The image shows Ono playing Street Fighter X Tekken on a dual screen setup as Jin Kazuma prepares to hand Street Fighter lead, Ryu, some pain. If you are curious the screenshot can be found here.
Captivate will kick off next month on April 6 and 7, 2011 so keep your eyes peeled!