FIFA Football Hands-on Preview

At EA's recent Winter Showcase event, we got the chance to learn a little bit more about the PlayStation Vita version of FIFA, called FIFA Football. Its console counter part, FIFA 12, is doing very well indeed. So well, in fact, that EA's VP and GM for Northern Europe, Keith Ramsdale, said that FIFA 12 was outselling its main rival, PES2012, by a massive 25-1.
"When you look at Pro Evolution Soccer versus FIFA, only five years ago in the UK PES was outselling FIFA. On its first weekend like-for-like we've just outsold PES by 25 times" he said, noting that it now has a massive and engaged fanbase. While things are clearly going well for the console version of FIFA, its debut on Sony's new handheld is uncharted territory for EA, and making use of the Vita's front and rear touch panels poses an exciting, yet daunting, development proposition. FIFA's core gameplay elements must remain intact, while EA has to make use of the power and versatility of the Vita.
FIFA Football Producer Matt Prior came up on stage to talk a little bit about FIFA Football, where he described it as "the most complete and deep FIFA on a handheld console" – saying that it was "Full of depth from EA Sports" with career mode and online gameplay all included in the Vita version. But how does it play?
The first thing we noticed was the sheer beauty of the graphics in this build of FIFA Football. EA has seemingly used every pixel possible to make this game look very impressive indeed. The colours are rich and deep in the menus as well as on the pitch. Having played FIFA 11 on the PSP just recently, the Vita's power is really a gargantuan leap forward for handheld gaming, something which is sure to please those that decide to buy the handheld when it launches in Europe on February 22nd, 2012.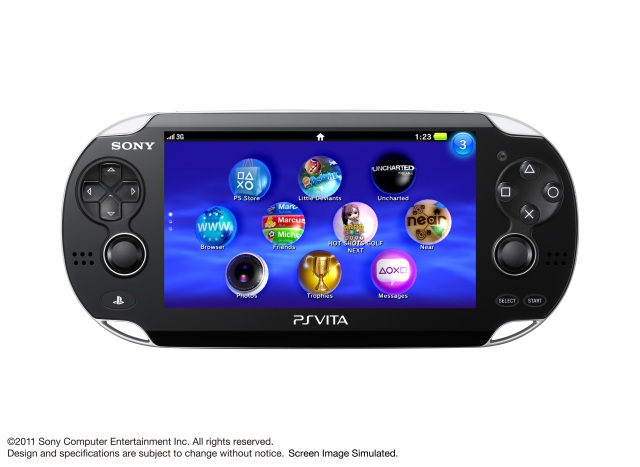 We played a few matches as the mighty Arsenal vs. some team from West London called Chelsea which revealed some interesting things about how FIFA Football is shaping up. A lot of the core gameplay has moved from the console version to Vita well, even with the lack of shoulder buttons. Knocking the ball about looks attractive, though in this early build we noticed that the passing seemed a little off — a minute tap of X and the player would still pass it either to nobody, or pass the intended player, aiming for another that can be off-screen, depending on which camera angle used. Through-balls and crosses fared better, being virtually identical to the console version.
New to FIFA Football will be the use of touch screen controls. Players can literally touch which player they want to pass to, and the same goes for shooting and set pieces. For shooting, players can utilise the rear touch panel on the Vita and think of it as a virtual goal — wherever players tap on the rear, is where the players aim, "taking the shooting away from the AI and giving it back to the player" said Prior. Free-kicks are also a little more versatile, and players can swipe the screen to set the amount of curve they want to have on a free kick. All of these things are optional of course, and players can play in the conventional way should they choose to.
Obviously we took the touch controls for a spin, and the results were mixed. While in concept they sound amazing, we found it pretty hard to add another process to what is already a game which requires sharp reactions and decision making from the player. Lifting the right hand from the controller to touch a player we wanted to pass to and then getting back to the buttons to either play a first time cross or shot takes extra time, meaning defenders can be right on top of you before you have the right amount of power in the cross or shot.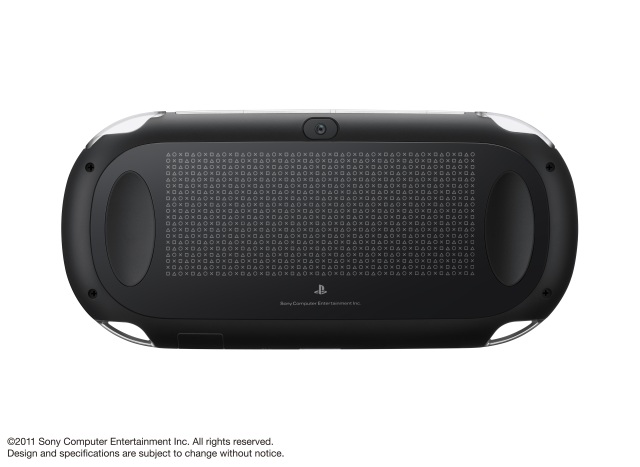 Using the rear touch panel to aim a shot felt a little confusing, as you again we found ourselves taking more time over getting the shot away, it is a gratifying feeling when it does work though. The touch controls fare best in the set-pieces, where players have a little more time to concentrate on where they want to aim, and it does work very well on this front. Prior did say that "we have found people love them when they are used to them [the touch controls]"  which we hope is the case, but struggle to see it happening with the more discerning FIFA player.
Overall the touch controls are a great idea, and when players work out the best places to use them, they are sure to add another edge to the gameplay. Unfortunately for us, we didn't quite adjust to them in the few matches we played, set-pieces aside.
Like we said though, the touch controls are optional. FIFA Football looks fantastic, and with the online elements, career mode on the go (let's prey for an announcement which ties it up with the Xbox 360 and PlayStation 3 versions – we can dream) and solid core gameplay, it is set to be one of the early big-hitters on the handheld console when it launches in Europe next year.
[nggallery id=632]
Are you looking forward to FIFA Football? Let us know in the comments below.
UPDATE: We previously said that this title had tactical defending. It does not.