Devil May Cry – 10 New Screenshots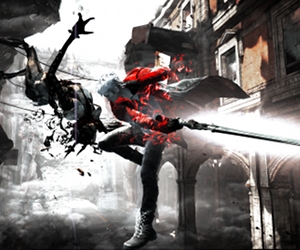 Capcom have unleashed an onslaught of new screenshots from the Ninja Theory developed Devil May Cry reboot.
As you can see from the gallery below, the series reboot is shaping up to be a beautiful game; as you would expect from the developers of Enslaved: Odyssey To The West and Heavenly Sword.  I would be more than happy to hang these gorgeous screenshots on my wall, I think they're that stunning.
As for the game itself, Capcom promises that our hero Dante will not only have to survive attacks from the foul beings that inhabit Limbo City; but also the city itself, as buildings and environments change to hinder Dante. But fear not readers; Dante has a handy "Devil Trigger" ability, that when activated; slows down time, enabling the red-coated one to maximise his combo potential. See the gallery below for an example of this, plus a look at some of those fiendish bosses contained within the game.
[nggallery id=638]
Devil May Cry has no release date yet, but will be released for Xbox 360 & Playstation 3.