Dragon's Dogma Release Date Revealed, Resident Evil 6 Demo is a Bonus!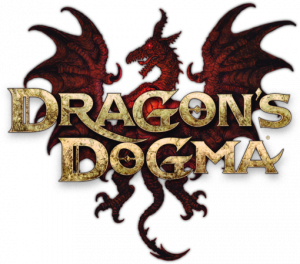 Even though you may love zombies more than zombies love brains, you'll probably be pleased to learn that Capcom's 2012 release schedule isn't all Resident Evil. In between all the mutated presidents and T-Viruses, they've actually found time to travel to the fantasy realm with Dragon's Dogma. While we've only seen screenshots and video of their exciting new IP, we've been left wondering just when we'll finally be able to get this little beauty in our big fat sweaty palms.
Wonder no more. Today, Capcom have confirmed a May 22nd Release Date for Dragon's Dogma in North America and May 25th in all European Territories.
Doesn't get much more exciting than that, right? Wrong!
Every retail copy of Dragon's Dogma will include a token which allows early access to a Resident Evil 6 demo, with an added incentive for those purchasing on Xbox 360. They will be able to download the demo a full 60 days in advance of Playstation 3 owners on July 3rd. The RE6 demo will go live for Playstation 3 owners on September 4 in NA and Japan and September 5 in the EU.
Still not good enough for you?
How about some pre-order incentives. Firstly, there's 'The Pawn Upgrade Pack' which will enable players to rent Pawns of a higher level of experience from the very beginning of the game. There's also the 'Weapon Upgrade Pack' which will provide your character with better weapons and armour to use in combat. Assumedly, select retailers will pick and choose which incentives to ship with their copies of the game. Time to decide which is more important to you.
Capcom have also confirmed an ongoing commitment to Dragon's Dogma, and will release plenty of downloadable content post-launch, including additional quests and weapons.
To cap off this bonanza of information, Capcom were also able to confirm that B'z, Japan's foremost rock band, will be creating a brand new track with English lyrics to feature in Dragon's Dogma.
How's that for a Tuesday afternoon in the office?