The Godcast: Season 4 Episode 2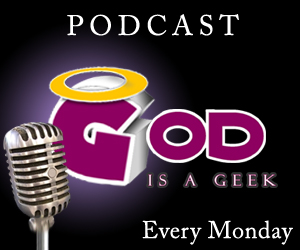 Season 4 of The Godcast continues with a barnstormer of an episode; laughs ahoy. Terry is given the day off for this episode, so Martin Baker (of Ding! Podcast fame) joins Adam, Calvin and Tony to chat games, news and plenty more.
On the show this week, the gang rib Adam mercilessly about his 3DTV. Meanwhile, Tony commits a case of borderline libel, Martin is exposed as the Rayman Origins pimp he blatantly is, and Calvin loves Sonic Generations.
Running Order
News of the Week
Achievement of the Week
Please remember to rate us in iTunes too, as that makes us very happy indeed.
Subscribe to the GodisaGeek podcast via iTunes or Feedburner.