EA Sports Invite Fans to Jump off of Battersea Power Station – In the Name of SSX [Updated – Now with Pictures!]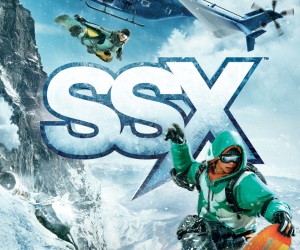 To celebrate the imminent release of SSX on 2nd March, 2012 (don't forget to check out our review), EA Sports invited fans to Battersea Power Station and asked them to jump off of the iconic building, tricking their way to the bottom. Don't worry though, it wasn't a suicide pact, they were all attached to a zipline.
The following short film, SSX|DEFY REALITY:LIVE, showcases the nerve-wracking moments SSX fans from across Europe arrived at a mystery location to face a truly exhilarating challenge: flying down an iconic London landmark from 60 metres up at speeds hitting 80kph at night. All flying over a giant video screen where more fans were getting hands-on with the game.
Recreating the gravity-defying gameplay and signature stunt action of SSX in an astounding urban landscape, the Live experience was a rush of emotions for the fans who descended from the mountain of Battersea Power Station on the specially constructed zip-line. Their very own Deadly Descent.
Each of the fans was equipped with full snowboard gear, along with a zip harness allowing them complete freedom of movement, plus, for the brave, flares.
Ascending to the roof of Battersea Power Station, they were strapped into their decks and then took the plunge. 20 seconds of heart-racing 'big air' pulling off spectacular tricks and stunts in the spirit of SSX on their descent. All of them defied reality; all became snowboarding legends.
[Update – Before you check out the awesome short video, why don't you take a look at these pictures, courtesy of http://www.lucywilliamsphotography.co.uk]
[nggallery id=793]
Check out the short film that was created of that epic night. Oh and don't forget to follow @EA_ActionMan on Twitter!
SSX is due to be released this Friday, 2nd March, 2012 for PlayStation 3 and Xbox 360. Will you be picking it up? Let us know in the comments below.