The Godcast: Season 4 Episode 12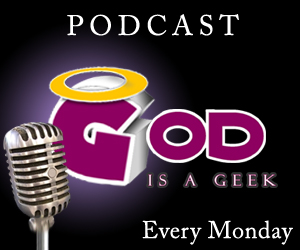 Calvin, Adam and Alex are joined this week by Lee to talk about the latest in gaming news, along with letting us know what they've been up to this week.
Mass Effect 3 continues to be a divisive topic, so the crew talk it out until they – hopefully – all agree to just stop talking about the game, and try and get people playing it more.
Plenty of games have been played this week, before moving into achievement of the week as per usual.
Running Order
News of the Week
Trackmania
Achievement of the Week
Please remember to rate us in iTunes too, as that makes us very happy indeed.
Subscribe to the GodisaGeek podcast via iTunes or Feedburner, or download the MP3 file (right click, then save).