Blazing Souls Accelate Gets PSP and Vita Release Date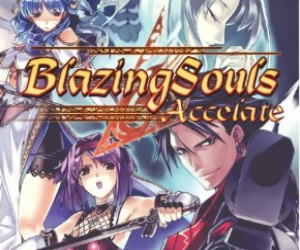 Rising Star Games today announced when Blazing Souls Accelate will be available in stores on PSP and online via SEN. The game has been out in Japan and the US for over 2 years, but now finally European gamers can pick it up.
Blazing Souls Accelate is a strategy RPG from developer Idea Factory, providing battles where players' skills are put to the test with a diverse range of options to defeat their enemies.
The title is a PSP game but Vita owners will be able to download it as well on the PlayStation Store, this is great news with the Vita slightly lacking in the RPG genre at the moment.
With the option to create over 200 different items and skills, there is plenty for the hardcore RPG fans to get stuck into. The game also has a unique feature for strategy RPGs, with the battle map and adventure map being combined, so what you do before battle affects the terrain during battle, and vice-versa.
Blazing Souls Accelate hits PSP and PS Vita on April 27th.