Top Gear: Stunt School Revolution Out Now for iOS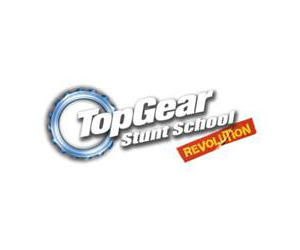 Top Gear is one of the most watched shows on BBC Two so it was only a matter of time before they jumped onto the iOS game bandwagon. Top Gear: Stunt School Revolution is the second Top Gear game to be released on to the platform and features even more over-the-top tracks, stunts and cars to customise and race in true Top Gear fashion.
Robert Nashak, EVP Digital Entertainment & Games, BBC Worldwide said, "Top Gear: Stunt School Revolution brings all the irreverence and humour of Top Gear to mobile and tablet gaming.  Players should brace themselves for a tonne of stunts and a ridiculous amount of car customisation."
Elements of the cars are customisable and can be modified to improve performance and visual appeal. There are three classes of vehicles:
• Compact Cars – Light, and great for launching into the air
• Sports Cars – Fast and powerful that manoeuvre well; great for stunts where you need acceleration and sharp steering
• Utility Vehicles – Strong, durable and heavy; great for carrying heavy items
Top Gear: Stunt School Revolution is available now for iOS and can be downloaded by clicking here. It will be available soon for Android.