Street Fighter X Tekken Punches Its Way To European Vita Consoles On October 19th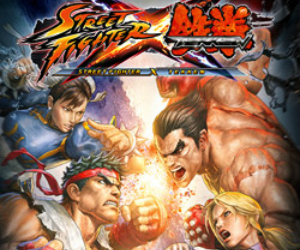 If you're yet to pick up Street Fighter X Tekken, perhaps the Playstation Vita version will be the one to persuade you to take up Capcom and Namco's cross-over fighter, with a whole host of exclusive features and the biggest roster of fighters available.
Delivering all of the content available to console owners, the days of cut-down handheld versions are seemingly a thing of the past. Boasting a total of 55 playable characters, including the 5 characters that were previously exclusive to Playstation 3 owners, and 12 free DLC characters, including fan-favourite Blanka from Street Fighter and Christie Monteiro from Tekken, the roster of fighters available is an impressive 'Who's who?' of Street Fighter and Tekken history.
If you're still unsure whether the Vita version is the one for you, the range of Vita-exclusive features, such as the use of Augmented Reality to place your favourite fighters into pictures, sharing customised characters with other Vita owners via Near and a full set of touch-screen and touchpad features if you so desire to use them, there's some neat little additions to build on the strengths of the home console versions.
By far the best feature, however, is the ability to use Cross-Platform Play in order to compete against PS3 owners, as well as the use of 3G, Wi-Fi and Ad-Hoc to battle against other Vita owners, no matter where in the world they are.
Launching on October 19th, we will soon see if the delayed release date has given Capcom enough time to create the definitive Street Fighter X Tekken experience on your handheld.