Nordic Games Announce The Raven Coming To PC, Mac and Consoles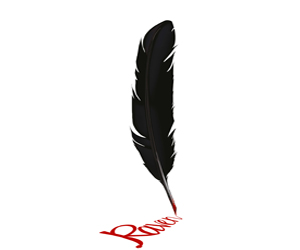 Nordic Games have announced that they will be publishing KING Art's The Raven. Set in a 1960's Europe, The Raven is a quick paced point and click adventure where players' aim is to catch an art burglar known as The Raven. The object of the game is to capture the thief and make sure nothing happens to the "Eye of the Sphinx", while journeying from Switzerland to Egypt. It is said to have many twists, an immersive story and a wonderful "Whodunit" style element.
Klemens Kreuzer, General Manager Nordic Games said, "We have built up a great working relationship with KING Art whilst working on the Book of Unwritten Tales and it's great that we can continue to work with them on such an exciting project. The Raven is one of the most thrilling titles we've had the pleasure of working on and we know that it will appeal to a wide audience."
Creative Director at KING Art Jan Theyson was over the moon to be working with Nordic once again. "The Raven is a key title for us and Nordic Games has shown a great passion to deliver the best of the best whilst working on our previous titles. They know exactly what we need to make our games a great success. We have a strong creative team behind us and this new agreement that we have reached with Nordic Games means that we can continue to deliver innovative games."
The game is being featured at this year's Gamescom in the form of a first-look demo and is expected to release on PC, Mac and consoles. What consoles exactly? No confirmation as of yet, but we'll update you as soon as we find out more.