Final Fantasy XIII-2 DLC Slashed Up To 50%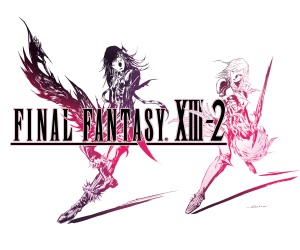 Square Enix have today announced big discounts for some of the DLC available on Xbox LIVE Marketplace and the PlayStation Store for their well-received Final Fantasy XIII-2 sequel.
Although there is a shedload of stuff to download, we have been recommended that you take a look at the following three biggies:
Lightning: Requiem of the Goddess is priced at 200 Microsoft Points for XBLA and £1.39/E1.75/$2.49 for PlayStation Store and allows you to unlock a fierce, divine-armour wearing version of the legendary warrior Lightning, if you complete their story under certain conditions.
Snow: Perpetual Battlefield (160 MS Points, £1.19 / E1.49 / $1.99 PSN) sees Snow join your party if you can get your hands on a crystal by winning battles.
Sazh: Heads or Tails? (200MS Points, £1.39 / E1.75 / $2.49 PSN) allows you to unlock new casino content and count Sazh as a battle ally after completing the episode.
There are far too many other slices of DLC to mention, so please get over to XBLA or the PlayStation Store without delay. This offer runs for one whole week from 25th September 2012 for Xbox 360 and from the 26th September 2012 for PlayStation 3 owners.