SEGA Release Trailer To Celebrate Wreck-It Ralph's Appearance in Sonic & All-Stars Racing Transformed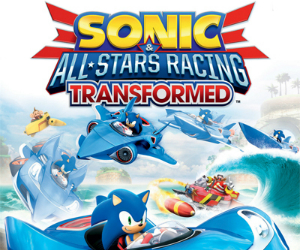 It's been known for some time that the star of Disney's upcoming movie Wreck-It Ralph features in Sonic & All-Stars Racing Transformed – we even got some screenshots a few weeks back. Today, SEGA has launched a new trailer for the game that focuses on the lad that likes to break stuff.
Brilliant move from SEGA, for many reasons. The upcoming film has had gamers in an excited tizzy since the trailer was released months ago, because of appearances from Zangief, Bowser and Dr. Eggman, among others.
The movie is packing big stars like Sarah Silverman and John C. Reilly in main roles, and may prove to be quite a success in the box office. It's a great crossover and a big coup for SEGA to get Wreck-It Ralph in the game.
Sonic & All-Stars Racing Transformed is set to release on November 16 in Europe and November 20 in North America for PlayStation 3, Xbox 360, PlayStation Vita (December 11 in NA), Nintendo 3DS (December 11 in NA). Wii U and Windows PC versions will be coming at a later date