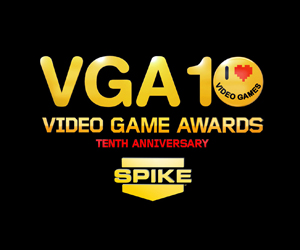 We knew some of these trailers were coming, but there were also some massive surprises in terms of sequel announcements and some reveals of  brand new IPs.
It only seems natural that some of these games are scheduled for next-gen, judging by the visuals that were on show. However, that's just pure speculation at this point as all we have on the previously announced titles, are these trailers that premiered at Spike TV's tenth annual Video Game Awards.
You can see trailers for South Park: The Stick of Truth, Gears of War: Judgment, Bioshock Infinite, The Last of Us (and a confirmed release date), The Phantom Pain, Tomb Raider, Halo 4: Spartan Ops, Dark Souls II and Assassin's Creed III: The Tyranny of King Washington.
Once you've done that, check out the full list of winners from VGA10 and let us know which trailers have gotten you excited, in the comments section.
South Park: The Stick of Truth
The Phantom Pain
The Last of Us
Castlevania: Lords of Shadow 2
Dark Souls II
Assassin's Creed III: The Tyranny of King Washington
Gears of War: Judgment
Tomb Raider
Halo 4: Spartan Ops
Bioshock Infinite