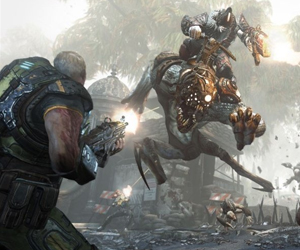 Tomb Raider, Crysis 3 and many others before them have been embracing the crossbow. When used well, that weapon packs some serious punch, which is why it makes sense that Lt. Baird decided to hook himself up with one.
In this latest trailer for Gears of War: Judgment from Epic Games, you can check out one of the new additions to the Gears arsenal – the Tripwire Crossbow.
In the short video, you'll see how the bow can be used to mangle your foes in gory and explosive fashion. In order to get ready to face off against the Locust once again, have a look at Ben's preview for Gears of War: Judgment.
Gears of War: Judgment will be released on March 22 in Europe and March 19 in North America for Xbox 360