Now that the dust has settled on another year of big announcements, CGI trailers, nice surprises and not-so-nice disappointments, the internet has had its say on E3 2019. The verdict? Lacklustre, apparently.
Although I'm inclined to agree, at least as far as some of the biggest names go, I couldn't help but be drawn into the hype and the fun of the whole show. It's the same every year and you know what? I bloody love it. I love the build-up, as we all throw our hats into the ring, trying to predict what will be shown and when that big game will finally arrive. This year's pre-show was even better, with several games announced before the conferences even got underway. We had Death Stranding's release date arriving with that almighty, eight-minute-long trailer that still managed to give nothing away. We had the surprise of the Darksiders Genesis reveal, brought to us by some of the series' original creators at Airship Syndicate. We even got the long-awaited news that the creator of the stunning Divinity: Original Sin 2, Larian Studios, is making Baldur's Gate 3! It might not be arriving anytime in the near future, but it's still darned exciting.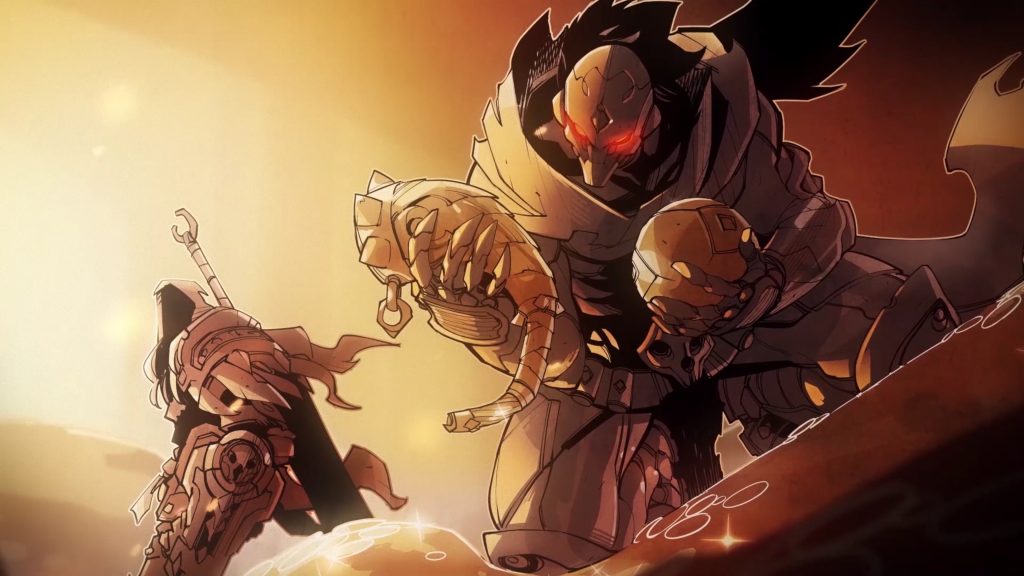 When the show's conferences began, or lack thereof in the case of this year's EA Play, we finally got to see the gameplay for Star Wars Jedi: Fallen Order, which looks like it takes plenty of cues from The Force Unleashed, something I can certainly get behind. Yes, I'd still prefer a protagonist that wasn't your usual human dude, but the post-Order 66 Star Wars era has so much potential and I hope Respawn does it justice. Those folks know what they're doing when it comes to action games, so I'm quietly confident Fallen Order will deliver when it launches in November.
You know what else I love? The pre-Xbox chatter. Every year, before the Xbox, Nintendo and Sony (well, not them this year) shows, the social medias are buzzing with excitement for what the "big three" will announce. Yes okay, there are still an uncomfortably large number of people that still subscribe to the whole "console wars" thing, and love nothing more than to take shots at their perceived "enemies," despite some of them declaring that they're not fanboys of one particular console or another, but thankfully almost all of the people on my Twitter feed are decent folk who simply love games and want to be excited by them.
Deep down, I want to believe that most people enjoy the excitement and promise of what each first party might show, and I'm very rarely disappointed on that front. So when Xbox began announcing games left, right and centre, it was great to see the buzz online. Games like Minecraft Dungeons (still amazing to think that Microsoft is making multiplatform games) and Spiritfarer, both drawing "oohs" and "ahhs" like a circus performance; the almost unbearably delightful announcement of Forza Horizon 4's LEGO DLC that had me grinning like a little kid, and last year's acquisition, Ninja Theory, announcing its new PvP hero title Bleeding Edge. Okay, that one was leaked beforehand and honestly, it was disappointing to see a studio renowned for its storytelling moving away from that to pursue multiplayer stuff. Still, it's always great to see Ninja Theory's new games and it's yet more proof that it's a developer constantly pushing itself to try new things. You have to respect and admire that.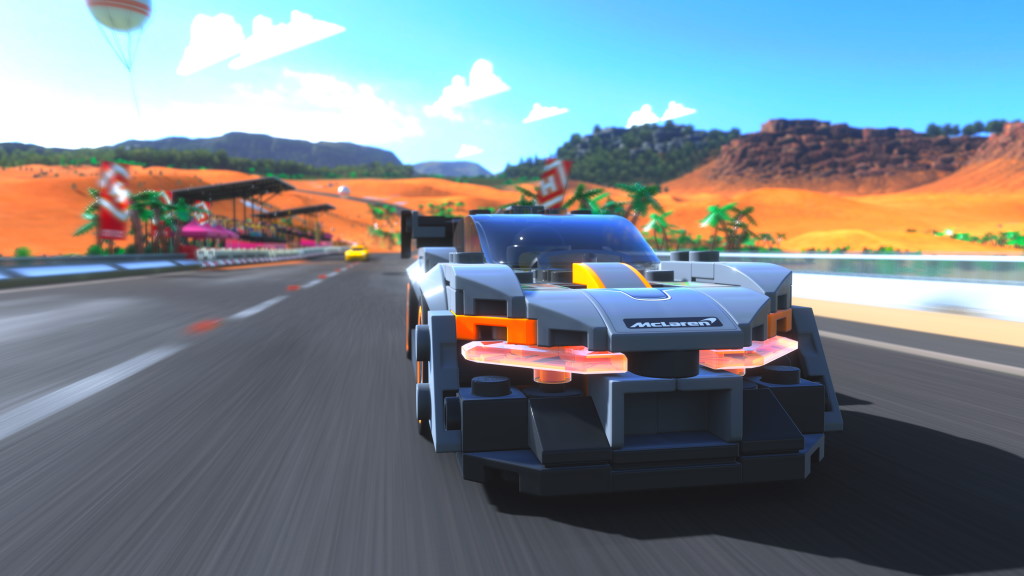 On a much more personal note, despite not really being an advocate for the next generation just yet, the Project Scarlett news and in particular that beautiful Halo: Infinite trailer and announcement that it would be a launch title for Microsoft's next Xbox in Holiday 2020, really got me. The idea that I may get a new Xbox with a very shiny new Halo game (and probably a new Forza) was a sudden and surprisingly exciting prospect. I mean, that Halo trailer. Chills. Excuse me a moment while I go watch it again.
Of course, without Sony it was a strange E3, like something was missing. Still, Nintendo certainly didn't skimp on the games and surprises, helping to fill the void of PlayStation's absence. My Twitter feed was going crazy at the first appearance of Animal Crossing: New Horizons, and rightly so. Tom Nook will once again own our asses in March 2020. I know we wanted it this year, but with a more invigorated team under less pressure, I think we can all appreciate what Nintendo is doing and we certainly know that we're going to buy Animal Crossing on the Switch, regardless of when it arrives. It's Animal Crossing, for goodness sake.
I love how Nintendo brings out the child in all of us, how we all made heart-eyes at the sight of that adorable Link's Awakening Amiibo, and seeing Gooigi had us smiling until our cheeks hurt. The Duck Hunt dog's appearance, before fan favourites Banjo-Kazooie pulled the old switcheroo, announcing their appearance in Smash Bros., was masterful. But in the same Nintendo Direct, CD Projekt RED's phenomenal The Witcher 3 was revealed to be coming to Nintendo's hybrid console, in a move that makes us all wonder just what (s)witchcraft is being performed to get it running on hardware that seems rather underpowered. What little we saw, however, made it look surprisingly good!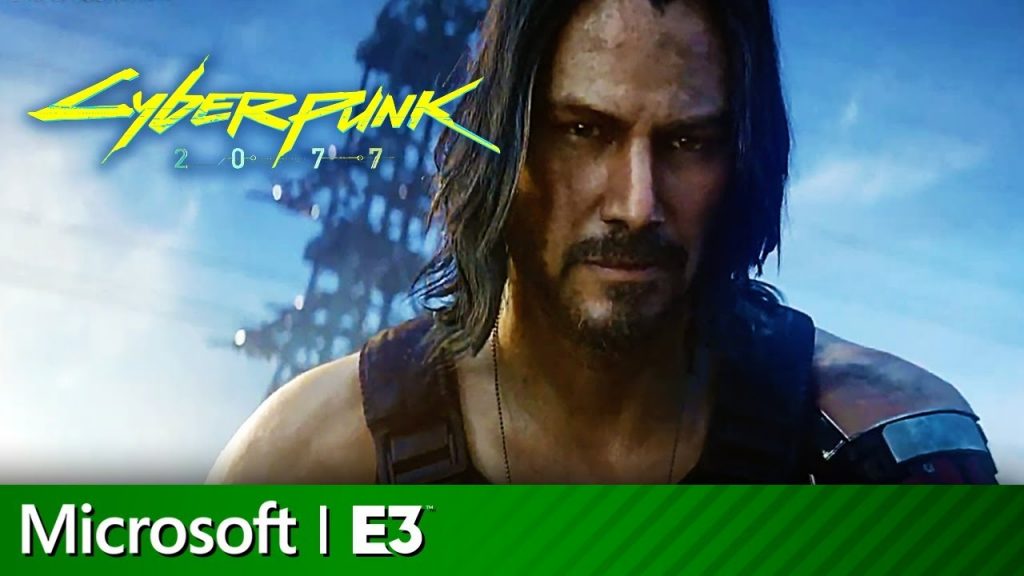 Speaking of CD Projekt RED, how about Keanu Reeves announcing Cyberpunk 2077's release date, as well as his appearance in the game? A breathtaking move, you might say. Normally, celebrity appearances are a bit cringey to say the least, but Keanu's recent re-emergence into the spotlight and his genuinely nice personality earned him the most memorable moment of the entire show. He had fun on Microsoft's stage, the crowd loved it, and it brought a real warmth to the evening. That warmth continued, with Tango Gameworks' Ikumi Nakamura capturing the hearts of everyone watching the otherwise dull Bethesda show, as she enthusiastically announced her new game Ghostwire Tokyo. Ubisoft got in on the action too, with Jon Bernthal bringing his dog Bam Bam onto the stage during his Ghost Recon: Breakpoint appearance. Bam Bam was a very good boy, upstaging the whole Ubisoft show.
Ubisoft was arguably one of the biggest disappointments of E3 2019, showing a bunch of brown shooters and CGI trailers, not to mention a strange mashup mobile game featuring Sam Fisher, which didn't go down too well with Splinter Cell fans whose patience is wearing very thin at this point. I also have a huge problem with Rainbow Six: Quarantine, as it strays well away from Tom Clancy's original vision. Yes, it's an expansion of the limited-time event from Rainbow Six: Siege, but could have easily been made into a new IP instead of once again relying on the Tom Clancy name.
Still, in a bid to keep this positive, Ubisoft did start strong with its extended gameplay debut of the impressive-looking Watch_Dogs Legion, and ended with the tantalising tease of Gods and Monsters, the stylised new mythology-based game from the team that gave us Assassin's Creed: Odyssey. I cannot wait to get more info on that.
This article wasn't meant to be a look back at the show, but there were so many great games shown that I needed to talk about them a little bit. But that's the point, isn't it? We all talked about them, as we do every year. We get excited about the big AAA games like Halo, and we remain passionate about the games that disappoint us, sometimes by their absence (I'm looking at you, Ubisoft). We love the big surprises and some of the fun talking points like Keanu Reeves. We love publishers like Devolver Digital and their insane branding, all the while bringing genuinely brilliant-looking games into the spotlight, usually by small developers that deserve to be seen.
E3 is certainly going through some changes, with EA's reduced appearance and Sony's total absence this year, and 2019 especially felt a little like a transition as we wait for the concrete announcements of next generation consoles. That said, this year's release schedule now looks a whole lot more enticing and the beginning of 2020 looks like it's going to have a bigger Q1-2 than ever. Before the show, I was in a bit of a gaming funk, as we all go through now and again, unable to really find any interest in anything. I went back to older games, as new stuff didn't bother me and while I looked forward to E3, I couldn't see much beyond that for me to care about. Thankfully, while many saw E3 2019 as a disappointment, I still revelled in its bombast – and my faith in 2019's games was restored.
No matter what others see in the show, it always manages to excite me. Which is exactly why I still love E3.