We've had seven whole years of Dead by Daylight so far, and to celebrate Behaviour decided to tease us all with a big old showcase detailing what the next year of asymmetric horror looks like. There's a whole lot to unpack from this anniversary stream, so let's get at it shall we?
The first announcement of the day was to reveal the next chapter update coming to the game – Chapter 28: End Transmission. Sci-fi horror has made its way to Dead by Daylight, in the form of new original character The Singularity. This AI has been awakened to a new murderous cause thanks to a run in with alien technology, and now wants to assimilate all life. Using blobs of flesh and robot parts it can spy on survivors from afar, and even spawn on top of them for a nasty surprise attack.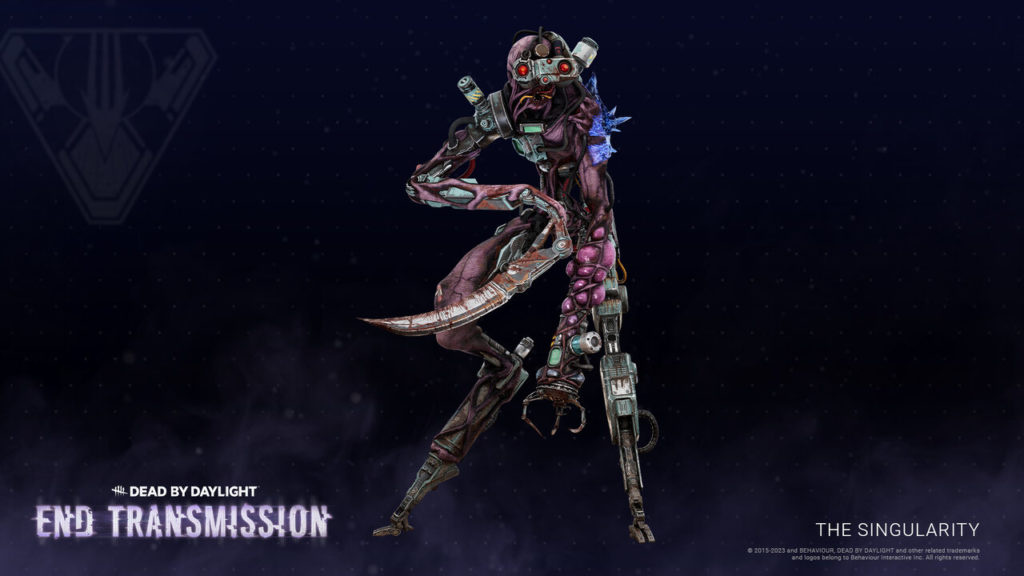 There's a new survivor as well, Gabriel Soma, who is the prototypical sole survivor in a sci-fi setting. After a few chapters without any new locations, we'll also be getting a new map for this update. Set on a luscious yet claustrophobic alien planet, Toba Landing looks nothing like the other maps in the game. I'm really excited to see how this level feels compared to the current selection, and of course to kill everybody with my creepy flesh robot.
"We're thrilled to push the fear of the unknown to new heights with END TRANSMISSION," explains Dave Richard, Creative Director for Dead by Daylight. "With this new Chapter we are expanding the bounds of The Entity's reach and exploring dark themes of advanced technology and I think this will be a very frightening experience for all players."
Planned for after this update are two chapters based on other horror properties, which is always something to look forward to. We won't find out more about these for a while, but it's exciting to try and guess what could be just around the corner.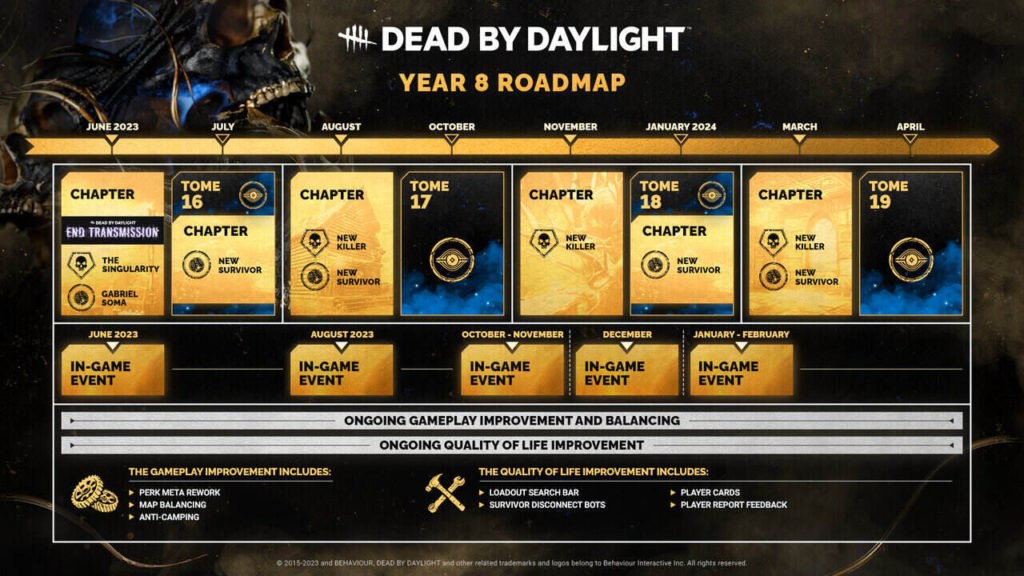 Speaking of just around the corner, Survivors are about to get a new character they'll be desperate to play as. Acting icon Nicolas Cage is coming to Dead by Daylight. Not one of the characters he plays in a movie, but the man himself. The horror legend has voiced every single line of dialogue and grunt of pain that his in-game counterpart makes, and will have perks that relate to his acting abilities. I don't think any fans of the series saw this coming, but damn it's a cool addition.
Other interesting crossovers coming soon include a whole load of new cosmetics. Both Metallica and Slipknot are bringing new outfits to your favourite characters, which I reckon will fit right into the horror universe of Dead by Daylight. There are also some new cosmetics coming that were designed by fans of the game in the upcoming Artists of the Fog collection. If you like to look cool while murdering or fixing generators then Behaviour have you covered in year eight of the game.
Outside of the asymmetric video game that we all know and love, there's also plenty of other content coming to the world of Dead by Daylight. The movie is still in the works from the folks at Blumhouse, and issue one of the Dead by Daylight comic is on its way in June.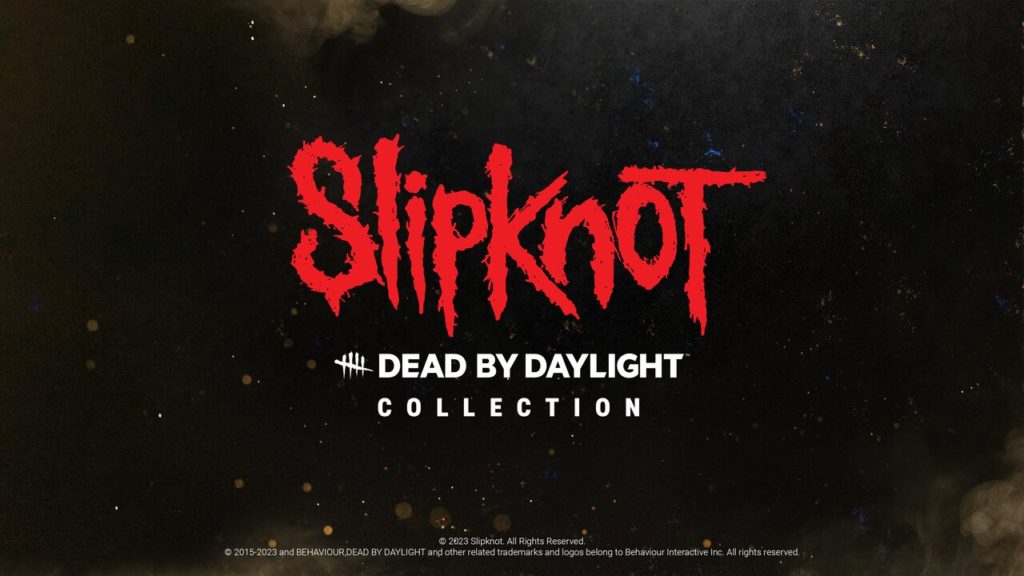 Perhaps the biggest announcement of the whole showcase though was that of two new Dead by Daylight spinoff games. Both of these are very early in development, but massively exciting.
The first of these is a multiplayer PvE game featuring four players taking on the horrors in a "strange new corner of The Entity's lair". We don't know much else, but it's being developed by Midwinter Entertainment who are one of Behaviour's studios.
The second game will be exciting for fans of Until Dawn and The Quarry, because a narrative based Dead by Daylight game from Supermassive Games is currently in development. Even without knowing any additional details this is really blooming exciting, and it'll be interesting to see which characters are featured.
There aren't a whole lot of games that manage to stay relevant for seven whole years, but Behaviour clearly isn't planning on stopping with Dead by Daylight anytime soon. If the next year of the game (and upcoming spinoffs) is anywhere near as good as the last 12 months then I'll be one happy fan.