NACON and Big Ant Studios has confirmed the release date for Rugby 24, and it'll be coming to PC, PS4, PS5, and Xbox on January 30th, 2024.
This might be a little confusing for fans who have been following news on Rugby 24 closely, as it was originally planned to coincide with the 2023 Rugby World Cup, however the studio has released a statement explaining why this is, and it's as follows:
"Ever since we began developing the game Rugby 24, our goal has been to create the best simulation and most complete game possible. The team has been working hard to adjust the gameplay, represent the sport as accurately as possible and integrate all the officially licensed teams, which include over 130 countries and 15 leagues".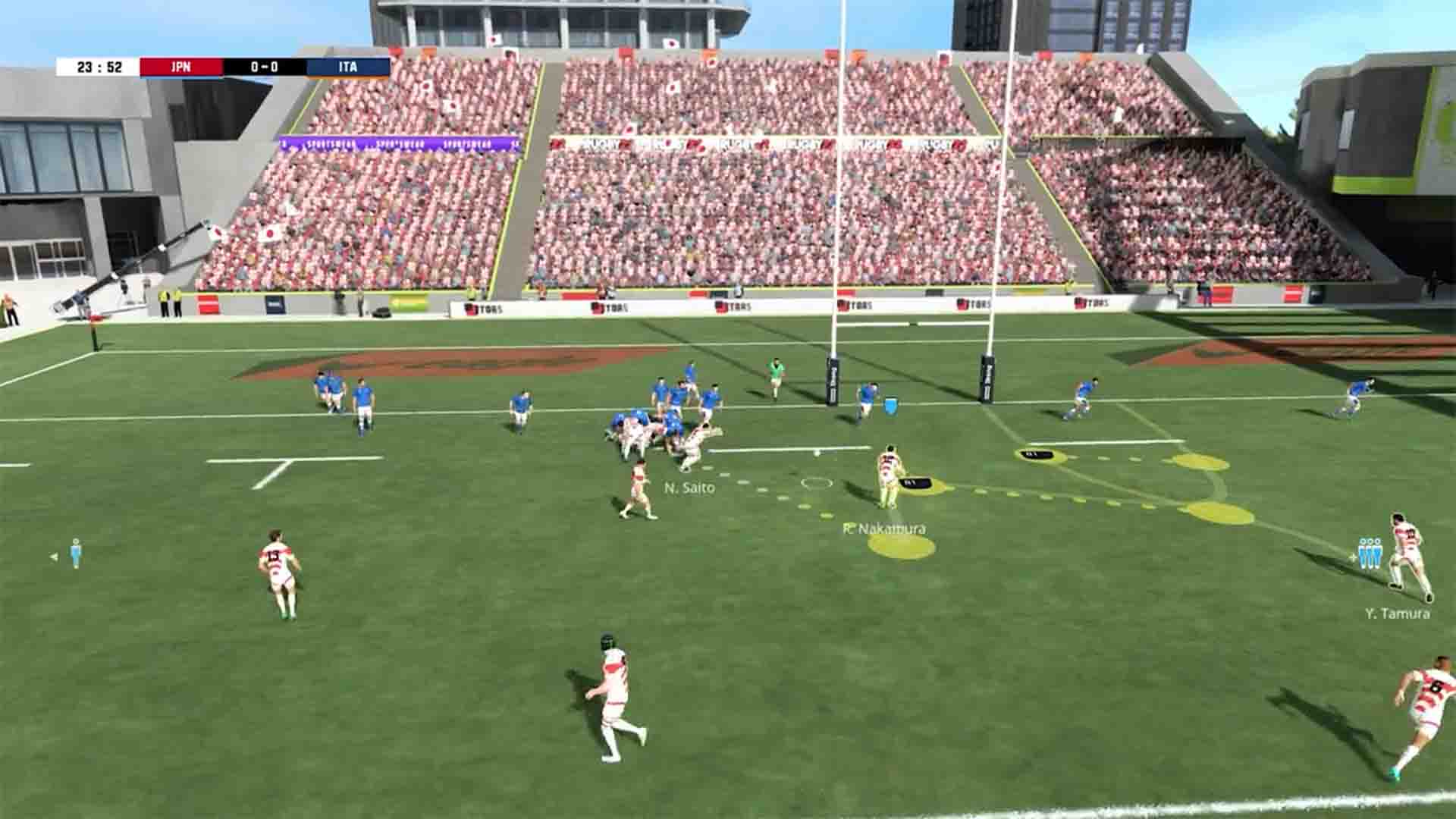 The statement continues: "With this massive expansion in content, the development of the game has taken more time than we originally planned, and we have also had difficulty gaining access to some of the top teams' players to capture 3D photos (photogrammetry) prior to the World Cup. As we want to bring the most authentic and complete rugby game to date, we have taken the difficult decision to push back the Rugby 24 release date to 30 January 2024, on the eve of the Six Nations tournament. This extra time will also aid development and allow us to further enhance gameplay.
While it is truly heart-breaking to miss the Rugby World Cup, we are convinced that this is the right decision, one that will enable you to experience your passion in a great game. Thank you for your understanding, patience, and support. See you soon with more information about Rugby 24"
With that in mind, then, the new date is January 30th. The developer Big Ant Studios has previously released titles like AO Tennis 2, AFL 23, and more (including Cricket titles, too), and has also confirmed that this new title will include more than 130 national teams, 15 leagues, and "innovative gameplay" to offer even more realism. Big Ant Studios says it is aiming to "offer the most complete rugby simulation to date".