What happened to all the tennis games? The last generation of consoles had loads of them, from the once ever-present Smash Court Tennis, to several Top Spin games and even the debut of EA's brand new Grand Slam Tennis, which I absolutely adored on the Wii. Of course, there was also the wonderfully simple, yet magnificent, Wii Sports tennis. I sank so many hours into that section of the game, it was unreal. This generation, on the other hand, has had nothing.
Now though, it seems we have a couple of contenders finally heading out onto the court. Two in one month, no less. Tennis World Tour is due later this month, but first up is AO International Tennis, centred entirely around the Australian Open and actually released originally in Australia and New Zealand a while back, in time for the real Australian Open. Here we are in May, with the rest of us finally able to join in.
But was it worth the wait? Well, quote honestly: no.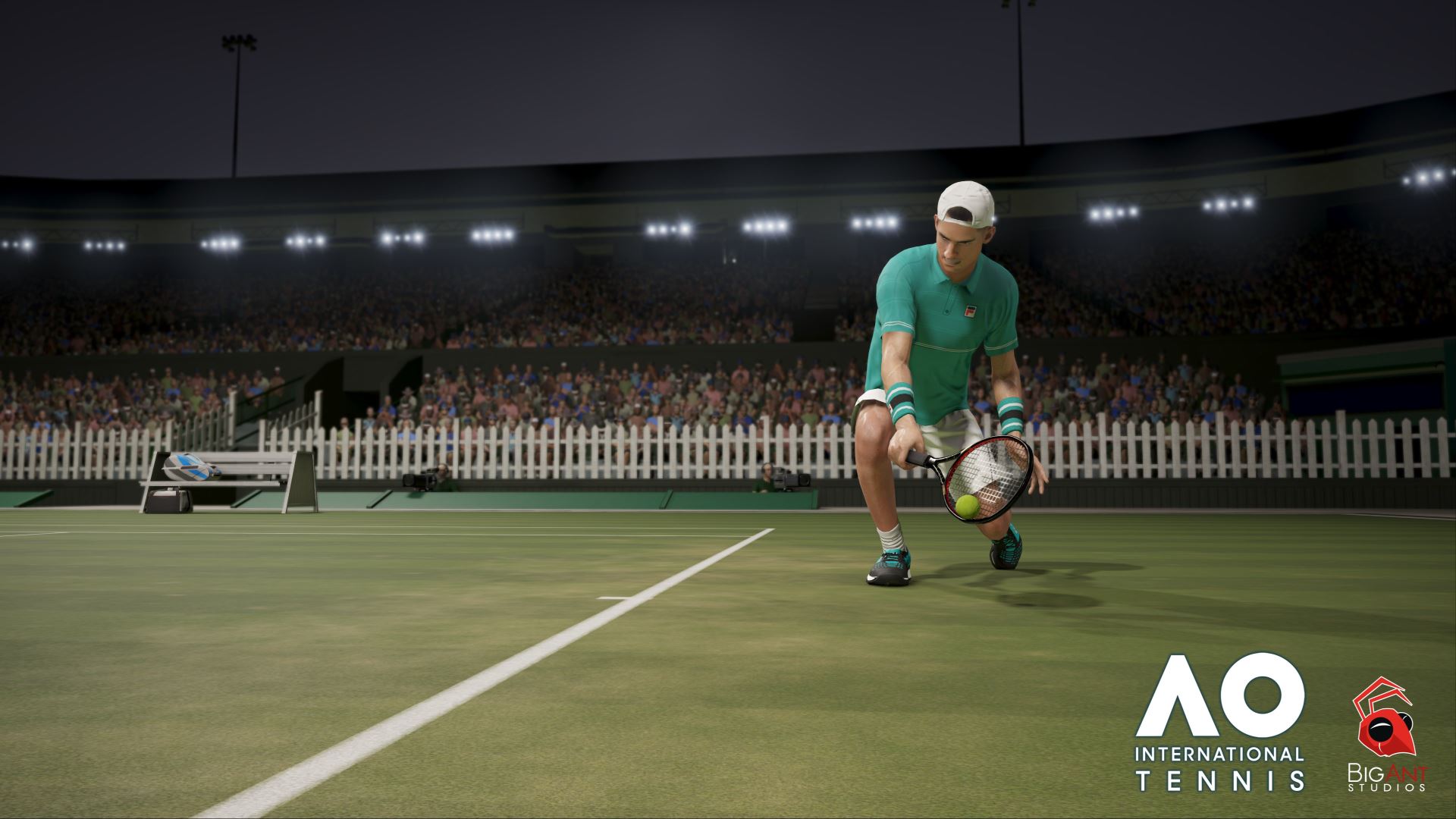 But why, I hear you ask? It certainly isn't because of the lack of content, or the quality of the presentation as a whole. AO International Tennis comes with a decent selection of modes and creation tools, including the Australian Open itself, a full "start from the bottom" career mode, a stadium creator and, finally, a player creator.
Now, the player creator is perhaps the most useful tool in the game, as it allows you to create and share your creations with the rest of the world. That's certainly not a new idea, but when you look at the roster of real players within the game, it's easy to see why you'd want to benefit from the creativity of others. Unless you are very heavily into tennis, the only name you'll definitely recognise is Rafael Nadal. You may know Angelique Kerber and Johanna Konta, the latter being one of Britain's brightest tennis stars right now, but the rest of the list is filled with names that meant nothing to me. Now, given that my favourite tennis game is still Super Tennis, which had nothing but fictional player names, it's not exactly the end of the world, but in a game based on one of the sport's four major Grand Slam tournaments, you would expect the biggest names to also appear.
That's where the player creation tool comes in handy. People can create and share their versions of those big names that are otherwise missing. There is no limit to the stats of each player you create, so if you fancy creating a Roger Federer or perhaps a classic name like Martina Navratilova or Pete Sampras, you can give them the stats that reflect their considerable talents. Considering the in-depth creator itself, anyone with patience can make photo-realistic versions of these superstars, too.
In career mode, however, if you choose to create your own player there will be a limit to the stats you can give them. They will start from the bottom, improving their skills as they participate in tournaments and exhibition matches. This is a great way to challenge yourself and even learn the ropes a little. That said, there is a full tutorial mode that is packed full of lessons in how to play this particular brand of tennis.
It's in this brand of gameplay where we start to see the cracks appearing. It's fantastic that every form of shot type is covered in AO International Tennis, including some more specific modifiers that are activated by pressing the relevant button accompanied by the right trigger. If you want, you can even use the right stick to emulate swinging the racquet yourself, much like the the old Tiger Woods games did within the golf genre. It gets a bit complicated from here though, as you'll need to hold the button for long enough to get the right amount of power in each shots, but hold it too long (or not long enough) and you run the risk of hitting a wayward shot that may result in a serving fault or the ball going out in open play. Whilst holding the button and being expected to watch the power meter, you'll also need to move the aiming reticle around the court in order to guide your shot's trajectory, feeling a bit like trying to rub your belly while patting your head.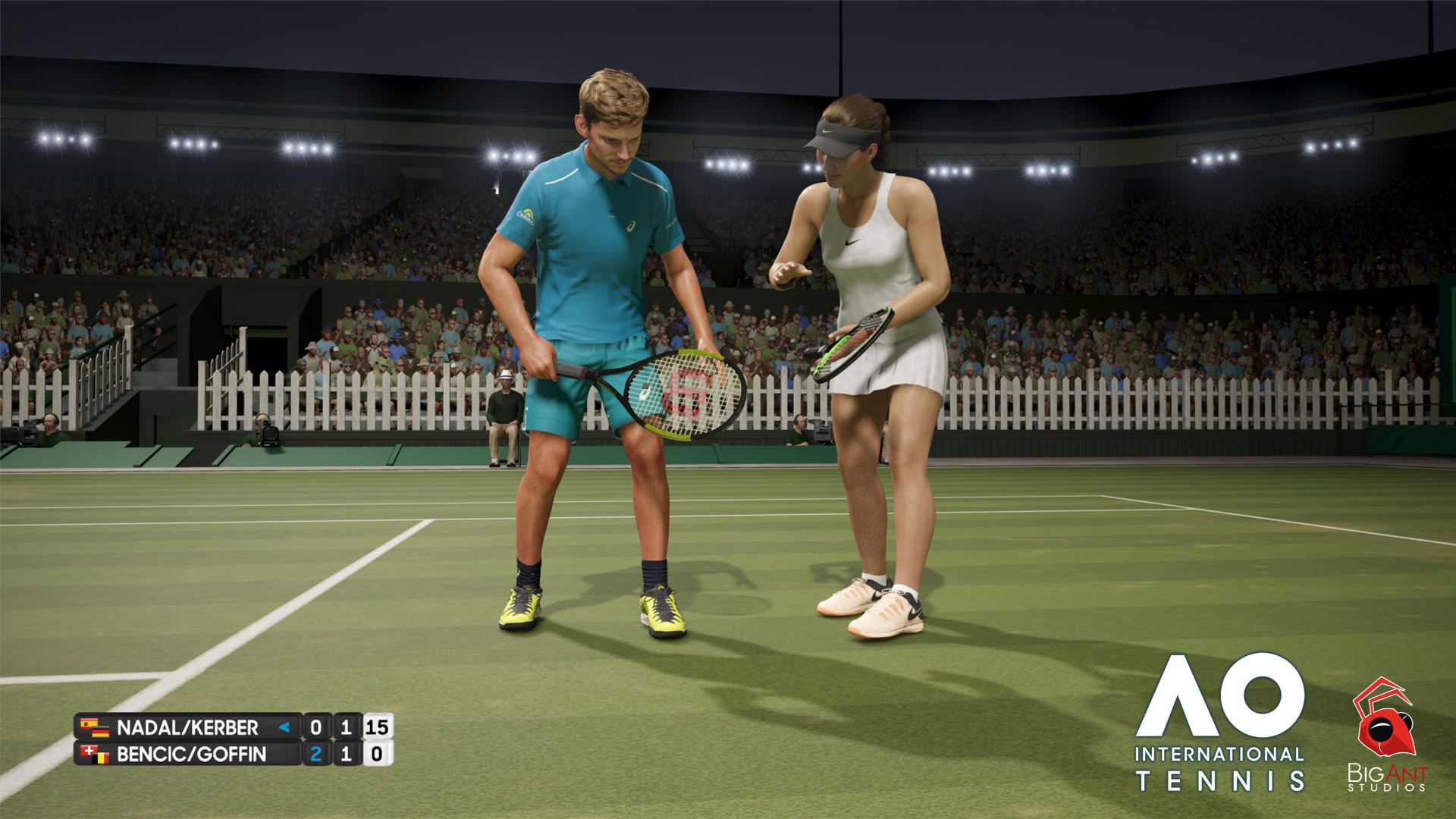 The problem here is that the shot doesn't activate until you've released the button, and when shots are sent your way at incredible speeds, it can often result in missed shots or completely inaccurate ones. There are even times when I pressed and released the button, only for my player to simply ignore my efforts and not bother swinging the racquet at all. That is particularly frustrating, especially when you think that it could be the difference between winning and losing. Also, for some reason, you barely have any control over your player's actual movement. You can move around the court, but often in a sluggish manner, and only by pressing a shot button (the face buttons all result in different shot types, such as slices and lobs) will they suddenly home in on the correct positioning. Whether they actually make the shot is entirely at the mercy of fate, however.
This game had so much potential, with its wonderful use of sound that helps to recreate the atmosphere of being at a top event in the tennis season. Crowds will become excited as rallies draw out, crying out in unison at last-minute lunges and gleefully cheering when the point is finally awarded to the winner. It's just such a shame that its shot controls are needlessly complex and the actual player control is almost completely absent. This all results in AO International Tennis being all style and not enough substance.
Positives
Plenty of content
Captures the atmosphere of tennis matches
Negatives
Almost no recognisable names
Very little control over your own player
Shot inputs are often ignored
Controls are needlessly complex
Despite giving the player an excess of control over shots themselves, the movement in order to set up those shots is almost completely absent. Add to this a list of unrecognisable names and you've got a tennis game that feels pretty darn hollow.