Release Date
January 30, 2023
Backfirewall initially reminded me of a quirky Pixar film. Those movies where the normally mundane or inconsequential is reimagined as something much grander and anthropomorphised. For Backfirewall imagine the flipped reality of Inside Out, Wreck it Ralph, or Toy Story, but applied to a mobile phone, with all your apps and processes having consciousness and existing right beneath your very nose. And the crux of the plot revolves around whether or not you should perform the latest OS update. It sounds dull, but thanks to the quirky characters, setting, and execution it feels more believable and important than it has any right to be.
You are the Update Assistant, tasked with updating the mobile device you find yourself in, to OS 10.1.1. The natural order of things would be simply completing your task, and the phone gets a shiny new update, with all the latest features. But just as you plan on completing your goal, the incumbent OS9 appears and begs you to stop. Going ahead with the update would mean killing him and yourself, and he implores you to find another way. And if there's one thing I'll always strive for in video games, it is to not die. So now, you're following the rogue "boss" of the system, looking to navigate your way through the various phone areas, avoiding security, and interacting with various apps and support functions along the way.
Backfirewall is predominantly split into two parts. The first is simple exploration, whereby you navigate the weirdly imagined world, avoiding pitfalls and the dreaded security robots. You'll also find collectibles in the form of text messages revealing more about your phone user and their interactions. There are also toys to collect and system bugs to find. The movement and platform-lite elements work fine, controlling as well as you expect.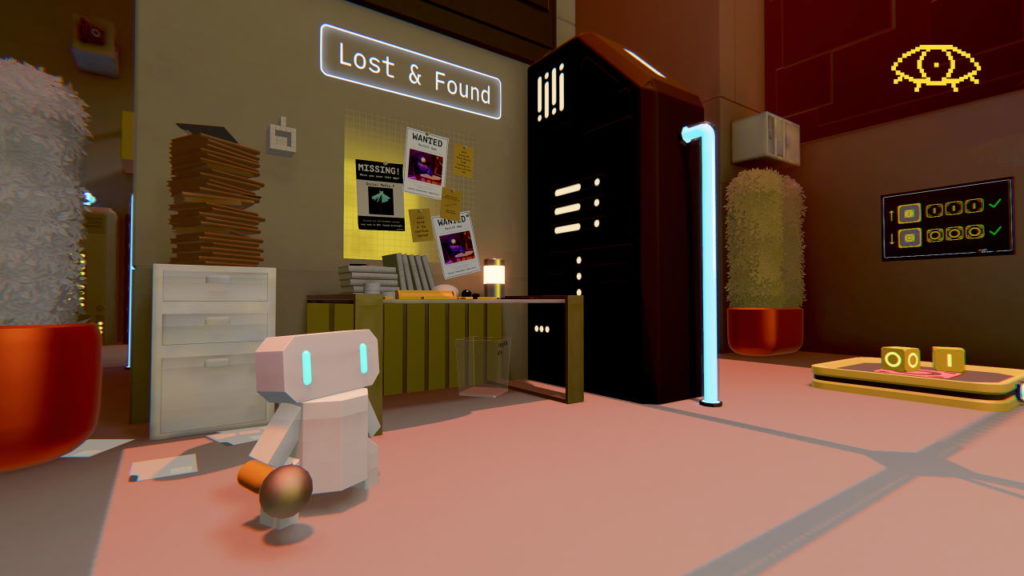 In addition to exploration, there are puzzle sections to Backfirewall too. These tend to be sectioned off into specific areas and revolve around you creating errors. You do this by disproving certain statements which are currently correct. Early examples are around the number of boxes in the area, which you can remove. But later on, these require a bit more thought and also some cheeky spats of mischief too. The puzzle elements are tutorialised at the start of the game, and then properly introduced as the story progresses. You are able to remove items, duplicate them, raise or lower them (known as inverting), or alter the colour of objects. These manipulations are used to create errors, and when you create enough errors, you can move on to the next section.
This creates an almost escape room-type vibe, as you explore your surroundings trying to piece together what you need to do. It never reaches the puzzle heights of say, Escape Academy, but there's enough here to flex your grey matter for a while in between the exploration and story progression. The puzzles will never stump you for long, but you'll still likely reflect on them before the solution becomes apparent.
But there is enough to keep you going in between these puzzle sections beyond simply trying to progress. There's clearly something strange going on, the Health App seems to have gone rogue for example, and you're unsure why. You'll meet the sophisticated Photos app or the various Social Media apps each with their own quirks and worries. There's flex to the emotions on display too – it isn't all zany weirdness, but there are also wholesome moments, as well as a couple of heart-wrenching ones too. And it makes the journey more engaging.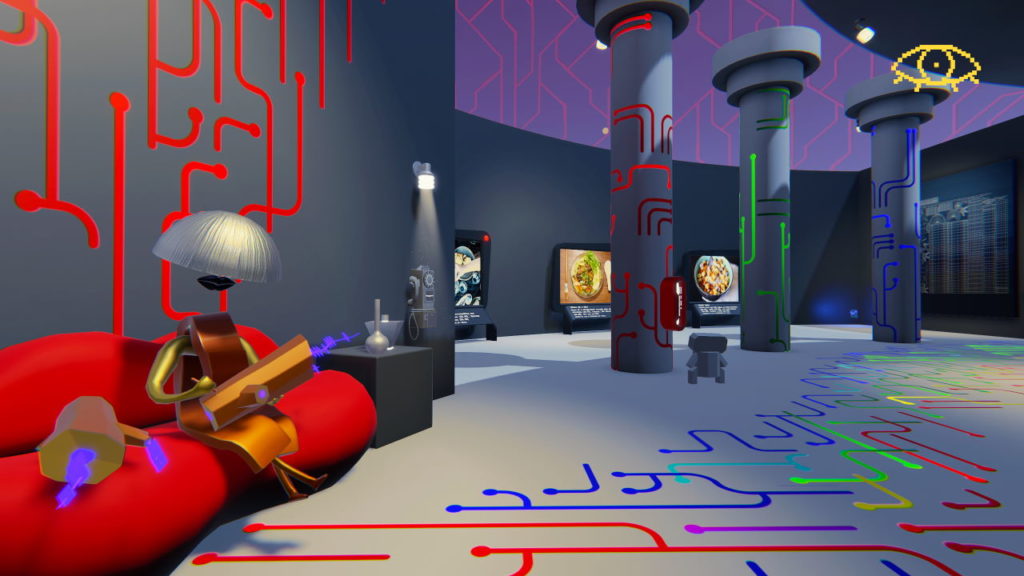 The world of, well, the phone you're in feels lived-in too. You can discover titbits of information from characters, and from graffiti that adorns the corridors hinting at fractious relationships and other nuances to how things are going and how characters are feeling. And it's all held together by OS9, your guide, who clearly has his own agenda and drive, but delivers his performance as your companion with some well-written lines that keep you grounded in the otherwise fantastical setting.
Backfirewall is a competent, enjoyable puzzle game, with a good amount of character development and story to keep you through until the end. It doesn't do anything revolutionary, or have many unique ideas in terms of gameplay but manages to live off its unique setting idea, which it sticks the landing on. It offers up an interesting experience from a new perspective that sticks with you, like those Pixar films. And I'll admit, even I've now considered whether I want to proceed with my latest phone update now. Thank you backfirewall for that paranoia.
Positives
Interesting environments
Quirky characters
Approachable puzzle elements
Negatives
Puzzles aren't groundbreaking
Occasionally repetitive
Backfirewall_ is a fun, interesting mix of exploration and puzzles in a setting that feels different and enjoyable to explore.