Release Date
January 19, 2018.
It has been nearly two years since Bandai Namco Entertainment released Digimon Story Cyber Sleuth in English. Originally released on Vita in Japan, that game came to both PS4 and Vita in the West and we finally have a follow up to it in the form of Hacker's Memory. Taking place in the same world as the original Cyber Sleuth (hence the naming) this is more of a "sidequel" if you may. The closest games to compare would be Shin Megami Tensei IV and Shin Megami Tensei IV: Apocalypse.
If you've played Cyber Sleuth, there's a lot to love here and some annoyances in terms of reused assets, but this is a competent turn based RPG that is a blast to play. The first change you notice is the lack of a female protagonist option. You are forced to play as a male protagonist who you can name, but your identity has been stolen. This leads you to a hacker group called Hudie who are trying to make sure the world of EDEN is safe. As expected, you get acquainted with Hudie and your tale begins. The story isn't mind blowing but it is nice and gets you quite attached to the world and characters. One thing to note is you do not have to have played the original Cyber Sleuth but you probably should (on Vita) because it is great. One area I was not happy with is the pacing through story heavy moments and some quests that break immersion.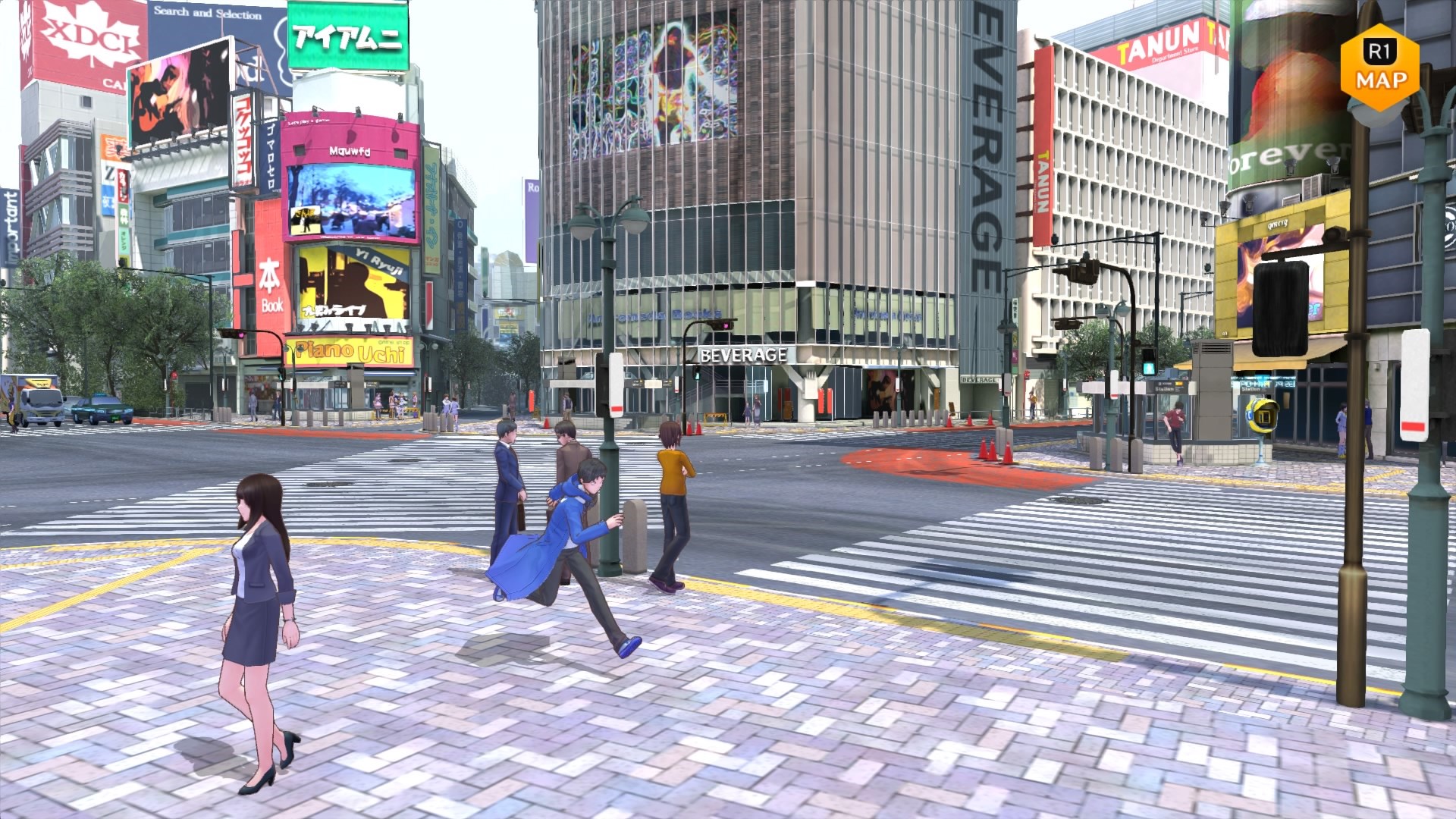 There's a lot to do outside of the story as well thanks to various collectibles, Digimon to capture, and more. Once you slowly get a team of competent Digimon, you go through lovely looking dungeons and then breed and raise your Digimon. I'm a big fan of the in-game UI even though it looks a bit large on the TV as opposed to a handheld – which it was clearly originally designed for. Exploring the locations feels like playing an old school PS2 game with fixed camera and loads of invisible walls. In fact even though this game was released on both PS4 and Vita at the same time in Japan, the PS4 version still feels like a port of the Vita release with higher resolution and framerate.
Speaking of the visuals, the only real complaint I have is with many assets looking blurry. This is bizarrely inconsistent because other parts of the game look nice and sharp. Items on display in stores across locations look really poor but characters look nice and the style factor here is definitely more prevalent than in the previous game. Character intros almost remind me of Persona 5. It runs at 60fps on PS4 for the most part, but there some slight stuttering during movement in some rooms. As with Cyber Sleuth, if you have the option to play it on the Vita, I'd recommend doing that because both games were clearly made for that and then ported to PS4.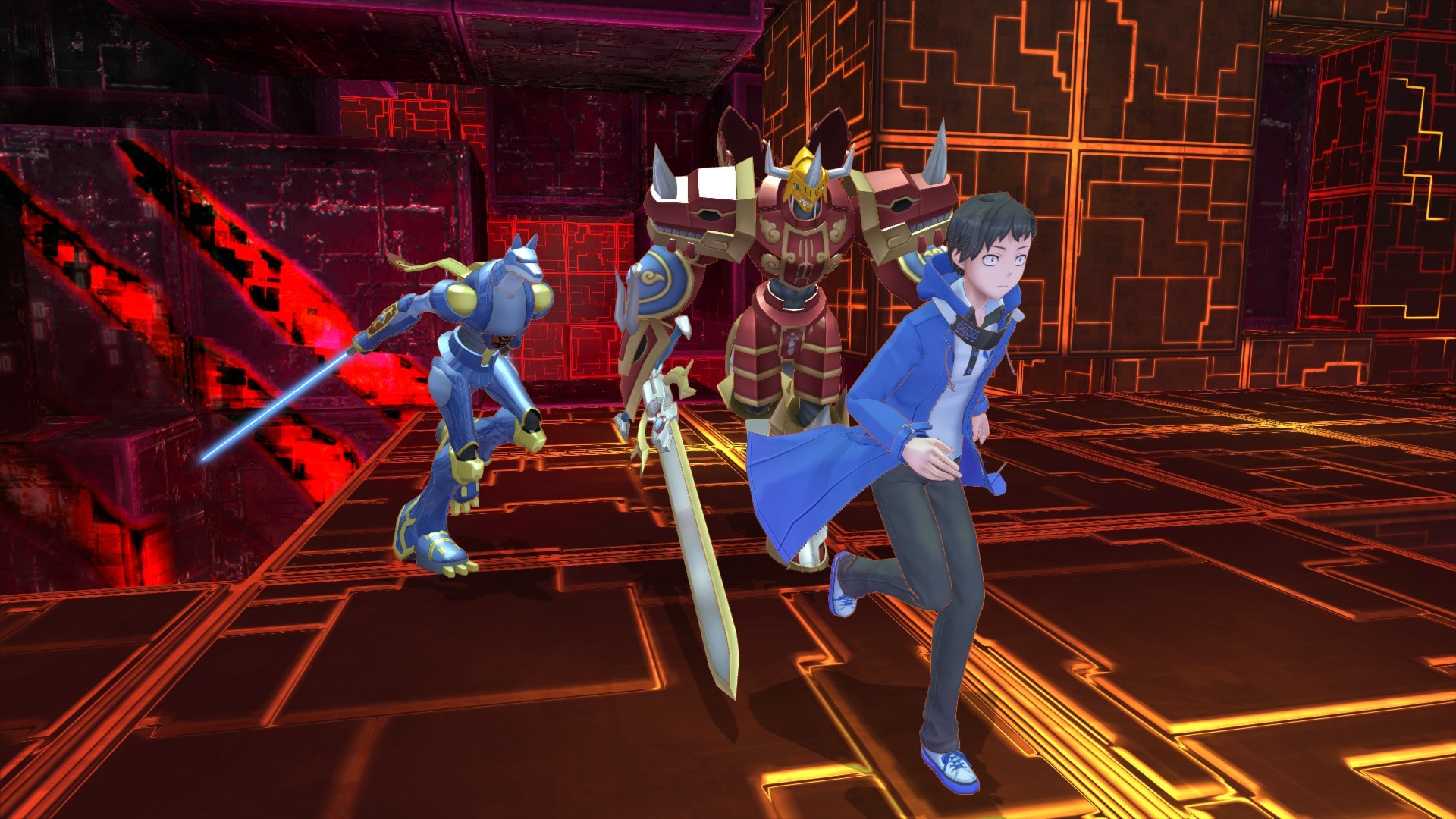 Voice acting is in Japanese only once again with no English dub option. The voice acting is good but I was hoping this release would see them offer an English dub option. Music is fantastic as expected but the only downside is how little new music is there. The original soundtrack is excellent but Masafumi Takada could've done so much more for this.
Hacker's Memory could have been so much more. Bandai Namco Entertainment got Digimon into gamers minds with the lovely Cyber Sleuth and when everyone wanted a sequel we got something slightly lacking. The reused elements turn me off somewhat because I know the team can do much better. If you haven't played both of these games, they are fine JRPGs and a joy to play through. I'm happy to see them put out quality turn-based-RPGs in a time when everyone is scrambling to release a hack and slash snoozefest.
Hacker's Memory is a good JRPG but I wish it did more. If you ever wanted to see Persona and Pokemon work together, this is like that but with something unique blended in. I'm impressed at how well it makes so many things work together for a game that is lower budget than many anime releases in recent times. I often see people complaining that the good JRPGs are only on handhelds. This is literally what people have been wanting for a long time. You should get it even if you don't care about Digimon because it is that good.
Positives
Lovely art direction and character designs
A ton of great traditional JRPG content
Fun combat and nice story
Negatives
Some minor performance issues
Lots of asset reuse
This is more Digimon Story: Cyber Sleuth which is great but also has a lot of reused assets sadly.