Release Date
August 28, 2020
With the current gen coming to a close, it feels like EA Sports has chosen to put out a Madden game that is far too similar to last year's efforts. Madden NFL 21 is similar on the field, apart from some changes to how the defensive line works, and various modes have largely been ignored. Madden used to be a huge deal, especially in games media circles: it signified the start of the the big games being released in the run up to Christmas, and always had me excited. This year, Madden just isn't the same and, frankly… I'm pretty sad about it.
It would've been more beneficial to have EA do what Konami are doing with PES this year. Add a seasonal update and don't charge for a full price game. There is far too much in Madden NFL 21 that has been completely ignored, and it's obvious from the moment you jump in. Visuals haven't really been touched, neither have some of the biggest modes in the series. Just like the Career Mode in FIFA, Franchise Mode has always been my favourite, but I've barely touched it this year.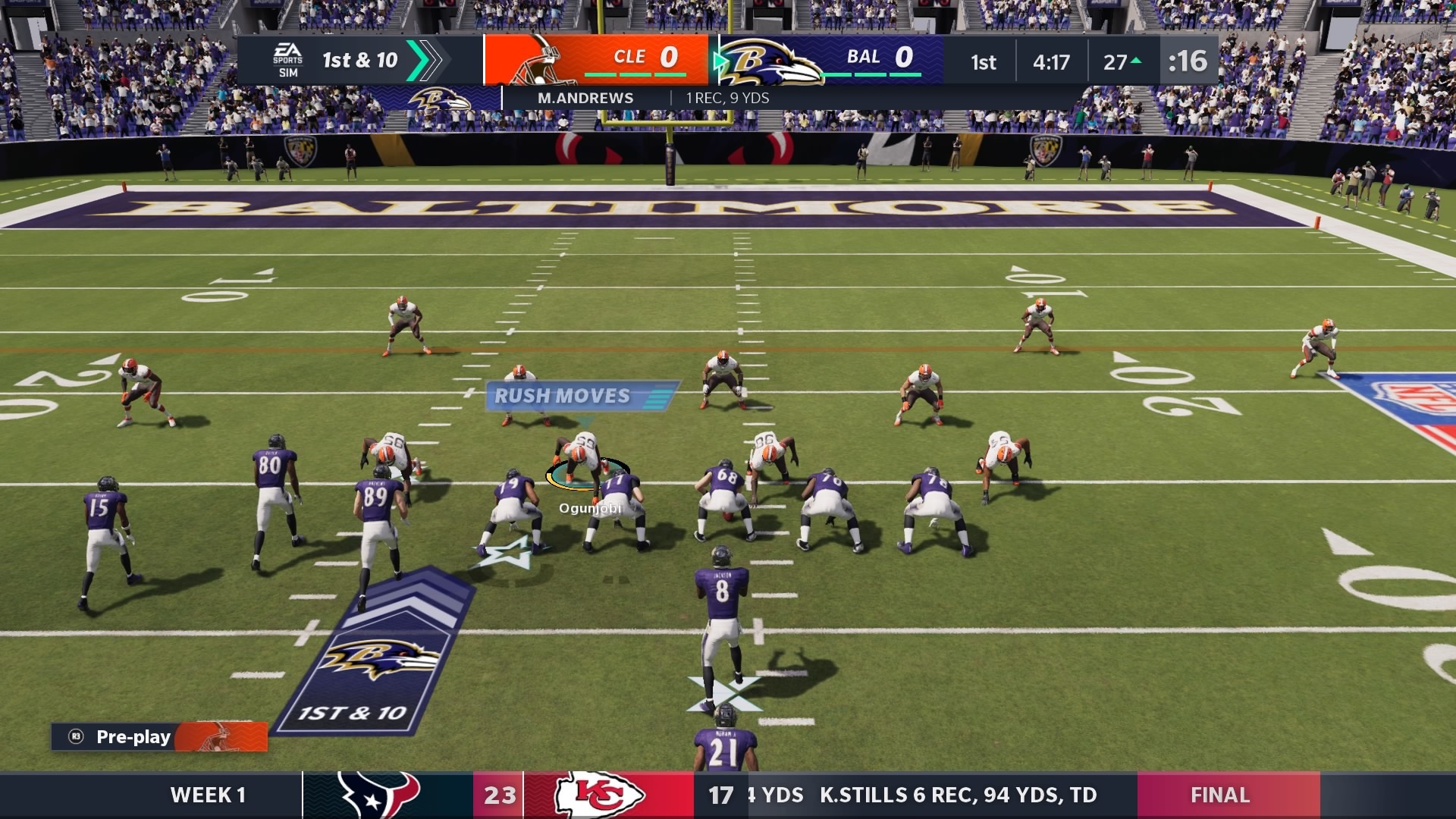 Perhaps the biggest addition to Madden NFL 21 is The Yard. Taking place across various backyard environments, you play in 6v6 matches that focus more on scoring, removing many of the rules to ensure gameplay is more arcade-like than realistic. Each team gets three opportunities to score a touchdown. You can snap the ball to anyone, pass multiple times as long as you're behind the Blitz line, and even punch and kick the ball to your fellow teammates. Whilst these matches don't last too long, they offer a nice step away from the simulation of other modes.
You can pick a Prototype for your player which allows you to pick specific skills and attributes to build upon, and the more you play the more you can improve your 'class'. You'll also earn new items of clothing for your created avatar the more you level up, giving you a reason to continue in the mode. Your avatar will also be the character you use as part of the 'Face of the Franchise' mode, and is a vast improvement on last year's. It's story is still filled with tropes galore and moments that will have you cringing more than a David Brent joke, but at least it's better than last year.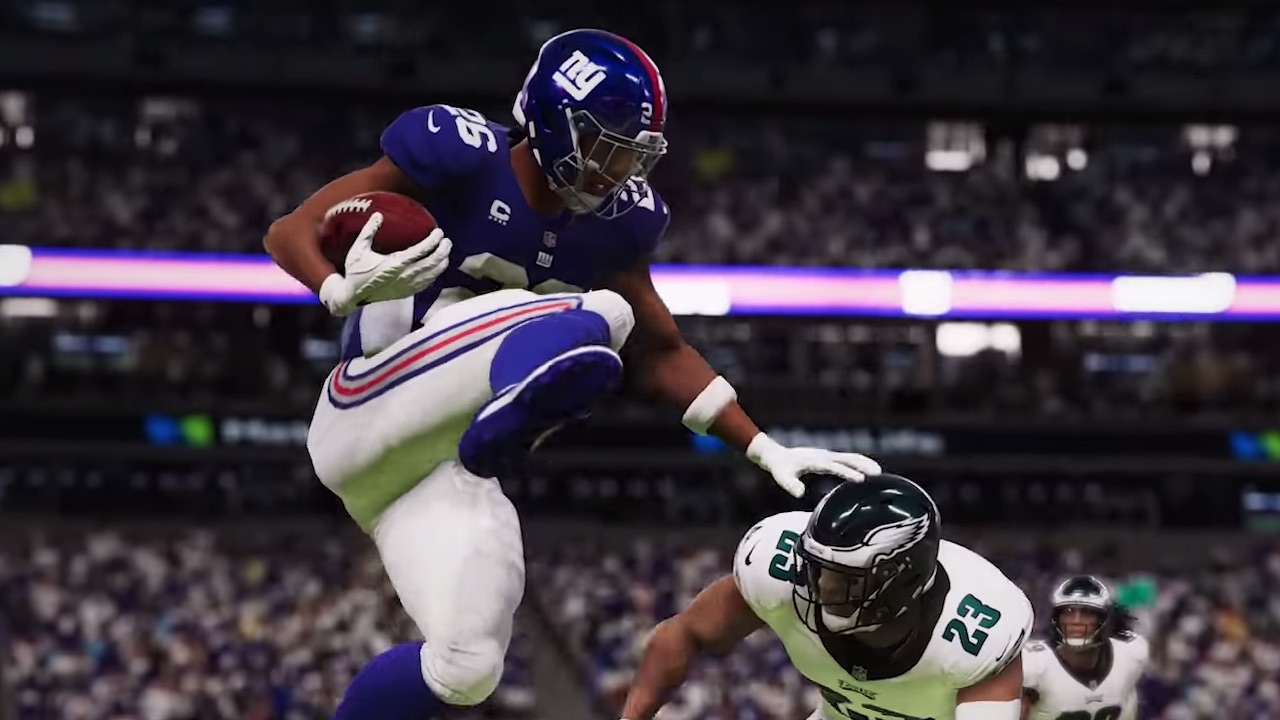 You start off as a quarterback that gets drafted in at college after the starting QB reveals to you he has a heart defect. He confides in you, asking you not to say anything, but regardless of whether you choose to or not, you're still a tattletale. Much like previous iterations, you go through the rigmarole of playing through college, university, and then the NFL. There're a fair amount of cutscenes even when you're in the NFL, making it feel as though your entire career is part of a bigger narrative than ever before. The effort put into Longshot has never come back, and whilst Madden NFL 21 tries to incorporate passion and emotion, it falls pretty flat.
Gameplay probably sees the biggest improvement, but there's nowhere near enough of a change for anyone outside of die-hard fans to really notice. When defending a play, your defensive line have more options to sack the quarterback, stopping pass rushes whilst using the right stick. If you're making a pass or going on a run, you can now use the right stick to link together stiff arms and spins fluidly to break away down the field. These changes don't do a lot to really change things, but they do allow for more control. The AI of your teammates feels like it's regressed from last year. I often found running backs weren't getting into space, and the linemen weren't quick to move at all.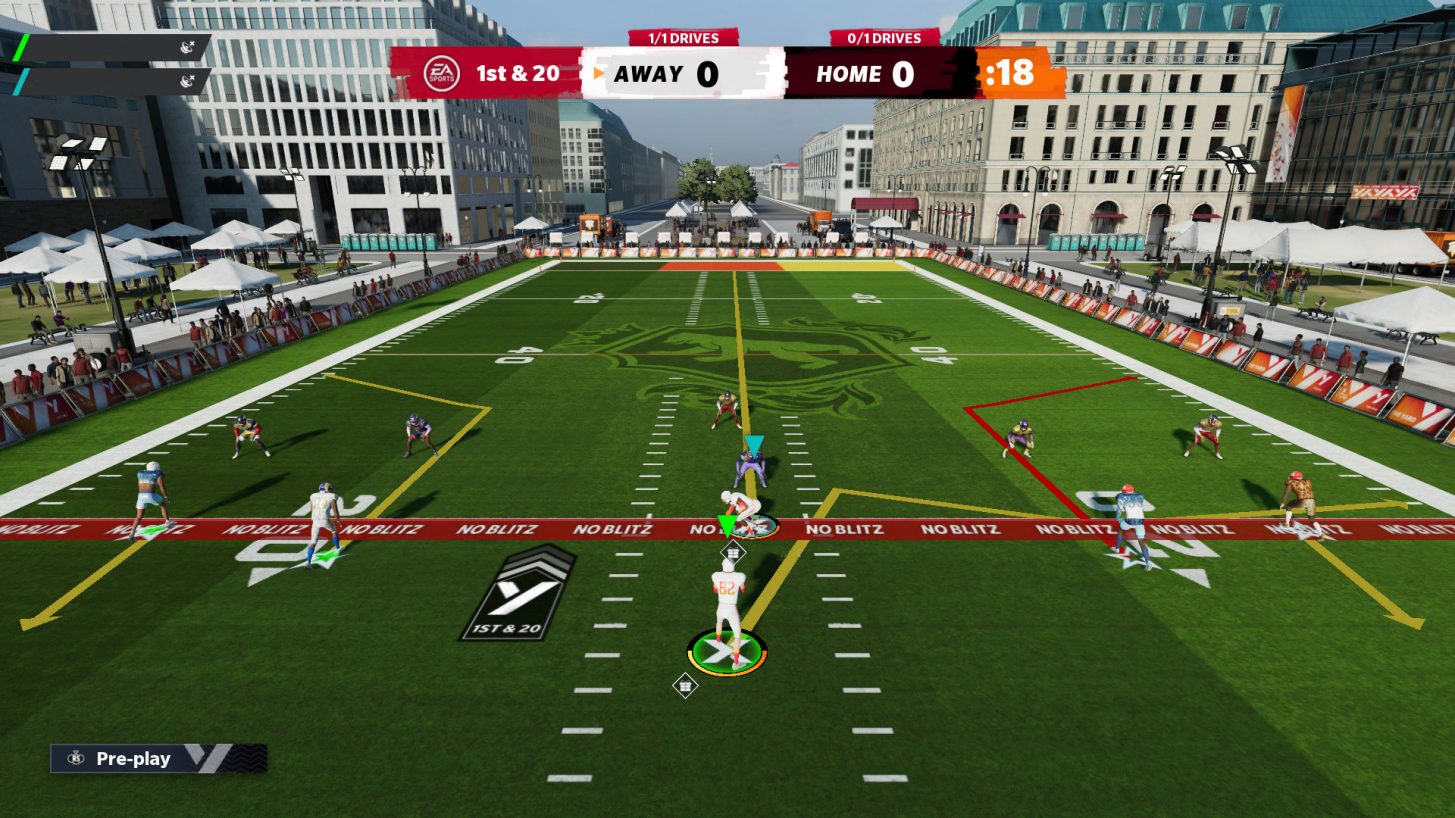 Madden NFL 21 looks almost identical to last year with some additional character animations and a fresh lick of paint. I can't help but feel as though EA Sports are too busy thinking about future installments to give this year's the attention it deserves. Not everyone will be able to buy a new console when they're out, and this is likely to be the one Madden game they play over the next year. Franchise Mode has been ignored almost completely, as has Ultimate Team. I love Franchise Mode, but I had no inclination to play through an incredibly similar experience to the one I had last year. The mantra, "if it ain't broke, don't fix it" doesn't cut the mustard when it's a yearly iteration of a beloved game series.
Although Madden NFL 21 has some improvements to its gameplay, and the enjoyable The Yard Mode makes an impressive debut, there's far too much that has been ignored. It feels more like an update than a fully blown follow-up, and it's a real shame that Franchise Mode has been left in the dirt. Ultimate Team has received new artwork on the cards, but other than that it's the same. The visuals are almost identical, and the overall presentation has nothing that makes it stand out. As you can probably tell, I'm pretty disappointed, and I really hope this isn't a trend we'll see in other upcoming sports titles. The future is important, but so is the here and now.
Positives
The Yard is a fun mode
More control on the ball
Negatives
Franchise Mode and Ultimate Team have been ignored
Visuals haven't improved
Not enough improvement to gameplay
Face of the Franchise story is awful
Although Madden NFL 21 sees some improvements to its gameplay, and the enjoyable The Yard Mode makes an impressive debut, there's far too much that has been ignored. It feels more like an update than a fully blown follow-up, and it sucks that Franchise Mode has been left in the dirt.