Release Date
September 14, 2018.
Each year, the NHL franchise seems to be at the bottom of the pile when it comes to the latest sports titles from EA, and most of the time Madden and FIFA tend to be the better product. Whilst this is still the case, NHL 19 is a great improvement to previous entries, in large part to the new online product known as World of CHEL. Elsewhere, the movement with the puck feels more dynamic, enticing greater control from you on the attack. There are plenty of options when defending, and impact when taking out the opposition feels more weighty and authentic.
EA has always done a fantastic job when it comes to introducing people to the gameplay, and the inclusion of the Hockey Canada tutorial gives a strict rundown of the key elements to becoming a pro on the ice. It lets you in on the fundamentals of offensive and defensive moves, along with stick handling, and basic and advanced dekes, giving you an in depth look at the game's new RPM technology.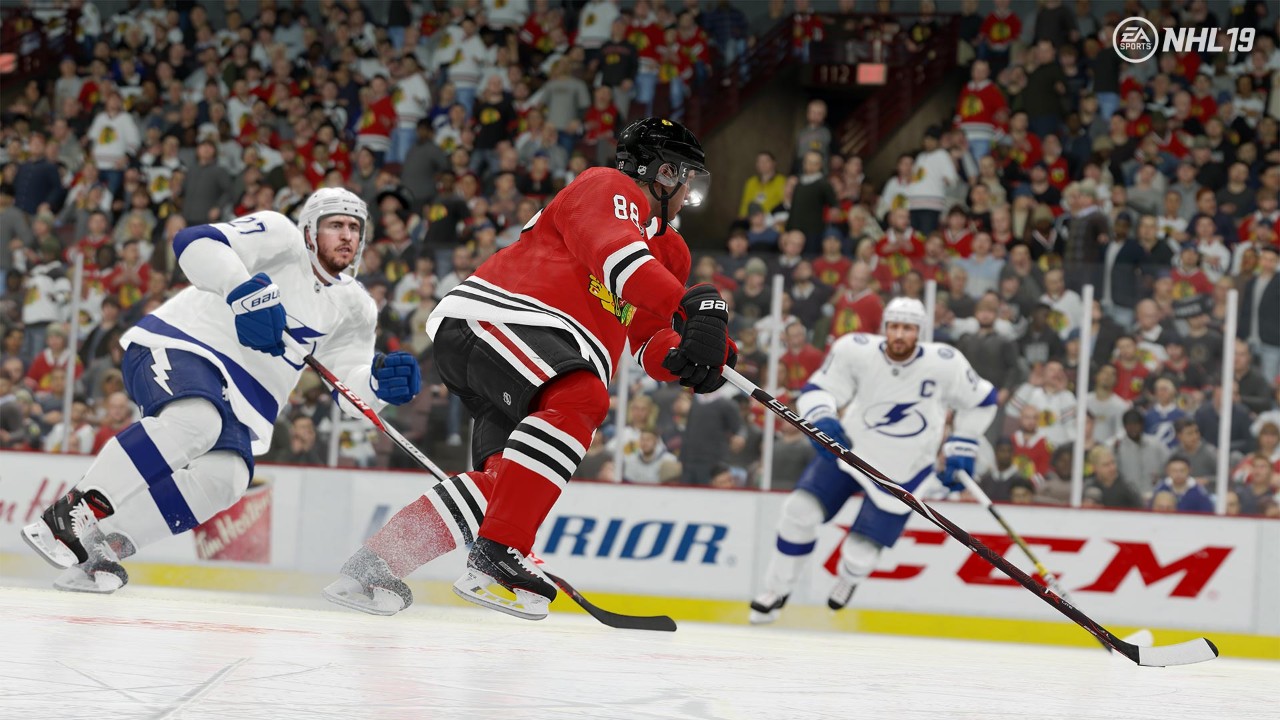 Real Player Motion (RPM) allows better acceleration off the puck, as well as precise control and movement. Moving around the defence can be satisfying when pulling off a windmill deke, leaving you one-on-one with the goalie and giving you that dream opportunity. Not only does it look good, but it feels improved, allowing you to be more creative when trying to escape a tight defence.
Without the puck, movement is just as tight, and getting involved in heavy defensive plays highlight just how successful RPM is. Stopping the opposition with a check from different angles can really affect the game. It's also important depending on which direction you're coming in at, and if you're player has a good grasp of where to check from, the outcome can be the difference between conceding a goal or forcing another attack. Collisions from behind will send opponents flying, and coming in from the front will stop them dead in their tracks. Every defensive move, whether a poke check that offers you a more precise approach, or launching into a player with the full force of your body, shows just how much EA has focused on improving defence.
The biggest improvement comes in the form of World of CHEL, an online mode that offers unified progression for your created player. Each mode within it has benefits to improving your game as well as offering different levels of enjoyment depending on how you like to play. The other great thing about World of CHEL is the level of customisation on offer, and how you get new gear and animations. Instead of offering options to buy stuff a-la NBA 2K, you'll earn 'Hockey Bags' for great performances, unlocking NHL team jerseys, parkas, hoodies, and hats, and options to change the way your stick looks. As well as aesthetic changes, the Traits and Specialities that can be unlocked allow you to boost specific statistics that'll improve your game, and can be switched when you know you're going up a team that requires a different approach.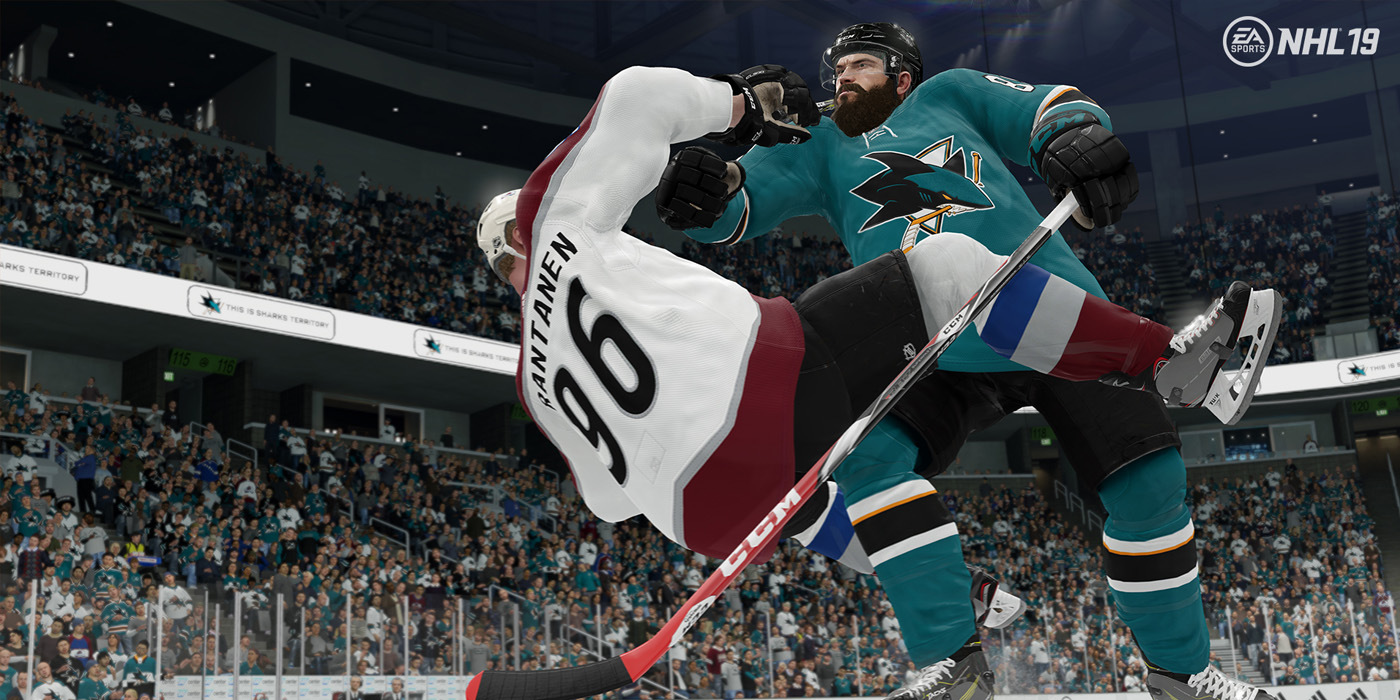 World of CHEL harnesses the essence of ice hockey, with matches being played in the open air, on a rink that sits amidst the pine trees and mountains of a picturesque setting. You'll be able to wear all of your newly unlocked items, providing your character with a unique look when facing others from around the world. As for the game modes within World of CHEL, there are four that can all be played whenever you want. NHL Ones is a brand new mode, offering 1v1v1 matches redundant of rules. It's a fast-paced mode that holds no prisoners, allowing you to show off your skills against two other players. You need to score the most goals to win, but it won't be easy. Sometimes I found it hard to get ahead due to certain players preferring to use constant aggression to knock you to the ice, but I had some great matches where I managed to pull off some dramatic victories.
Pro-Am is another great mode that offers offline play against the legends of the NHL. It'll allow you to build your characters level by completing three-on-three challenges that get increasingly harder the more you play. It's a fantastic way to improve your rank, especially as on occasion you can wait some time to get into an online match. NHL Threes is by far my favourite mode, allowing the line for arcade and simulation to become blurred as you knock opponents flying and score some incredible goals. They flow so much better than real games due to the relaxed rules, and when you've formed a rapport with other players it rarely gets better.
I had a lot of fun dropping in and out of this mode, and I met a lot of people that I worked well with. In one match we were trailing 1-4 in the final period, but after some fine assists from yours truly and a winning goal, we won the match. All three of us put in some great assists, but it was the recovery of the puck after some heavy checking that made the difference and kept the excitement alive.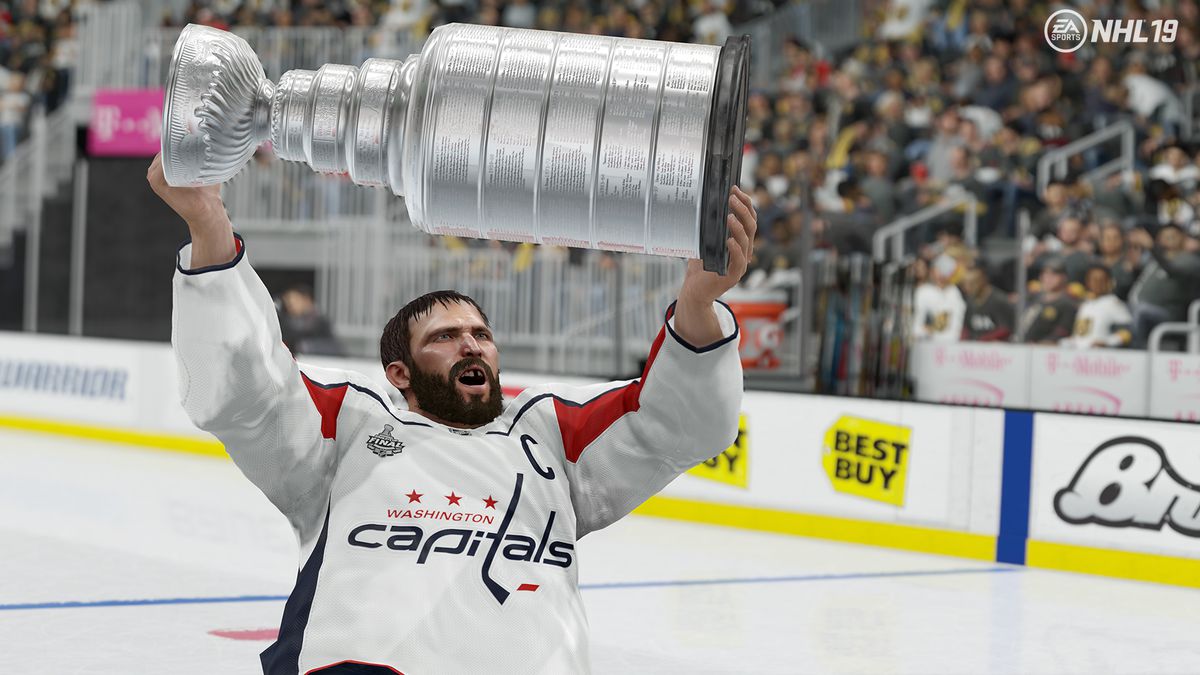 The jewel of NHL online has always been the EA Sports Hockey League (EASHL). Playing through the other modes in World of Chel helps you to discover your style in online play, and by the time you're ready to play with the best the world has to offer, you're likely to have more of a style that'll work online. Progression still works the same as in the other modes, and having that synergy online really adds to the experience.
Other modes like Franchise is back, with minor improvements to the scouting systems, but I rarely stepped foot (or skate) outside the World of CHEL. It may just be a collection of the online game modes, but it does a lot to disperse of the frustrations of online play. The unified progression means you always feel like you're improving, and the new NHL Ones mode is about as real as it gets. Despite some waiting times being too long to get into matches, NHL 19 is a lot of fun to play, and for those of you that have wanted to get into the world of ice hockey, NHL 19 is the perfect starting point.
Positives
World of Chel is excellent
NHL Threes is still great fun to play
Customisation is endless
The RPM technology makes gameplay much better
Negatives
Online games take a while to join
For one of the first times in recent years, the NHL series feels much more improved, with the World of CHEL mode proving to be a resounding success.