Release Date
October 15, 2019
Switch Re:port covers the Nintendo Switch port/version of a game newly released on the platform. Originally released on PS4, Xbox One, and PC and scored 9.5/10 on PS4.
Overwatch is something most of us at God is a Geek had played for between dozens to even hundreds of hours in 2016 when it hit the PS4, Xbox One, and PC. It became my go to game to jump into when I had a bit of free time and I only started slowly drifting away from it around the time Moira was added. Don't get me wrong: she is loads of fun to play but I was getting into other games at the time. Having not really got back into since then barring a few events here and there, it has been very interesting to revisit it on both Nintendo Switch and Xbox One X over the last few weeks.
When I played the original Splatoon 2 Global Testfire beta on Switch in 2017, I was hoping Blizzard would bring Overwatch to Switch because having a proper portable version would be great. It has taken them a few years but it's finally here in the form of Overwatch: Legendary Edition and the conversion has some interesting compromises with a few notable additions only available on Nintendo Switch.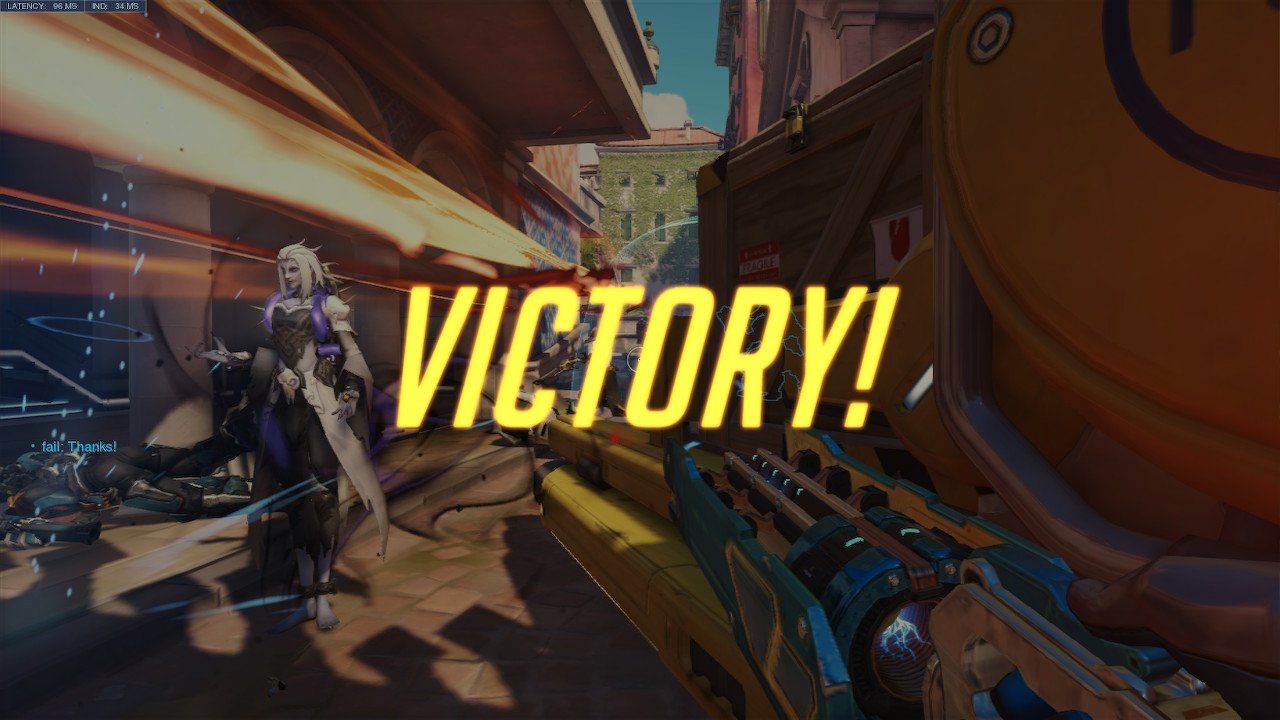 In terms of content, this is the same game available on other systems including all the limited events when live, all heroes; all game modes, and even the loot boxes. What sets this port apart from the other versions is the control options and interface options.
I can't tell you how disappointed I get when I try the touchscreen for menus in most Switch ports and find the developers have straight up ignored it. Blizzard and Iron Galaxy have allowed for touch support for most menus in the interface and this is great. You can quickly move around the Hero Gallery and even customise control options through the touchscreen.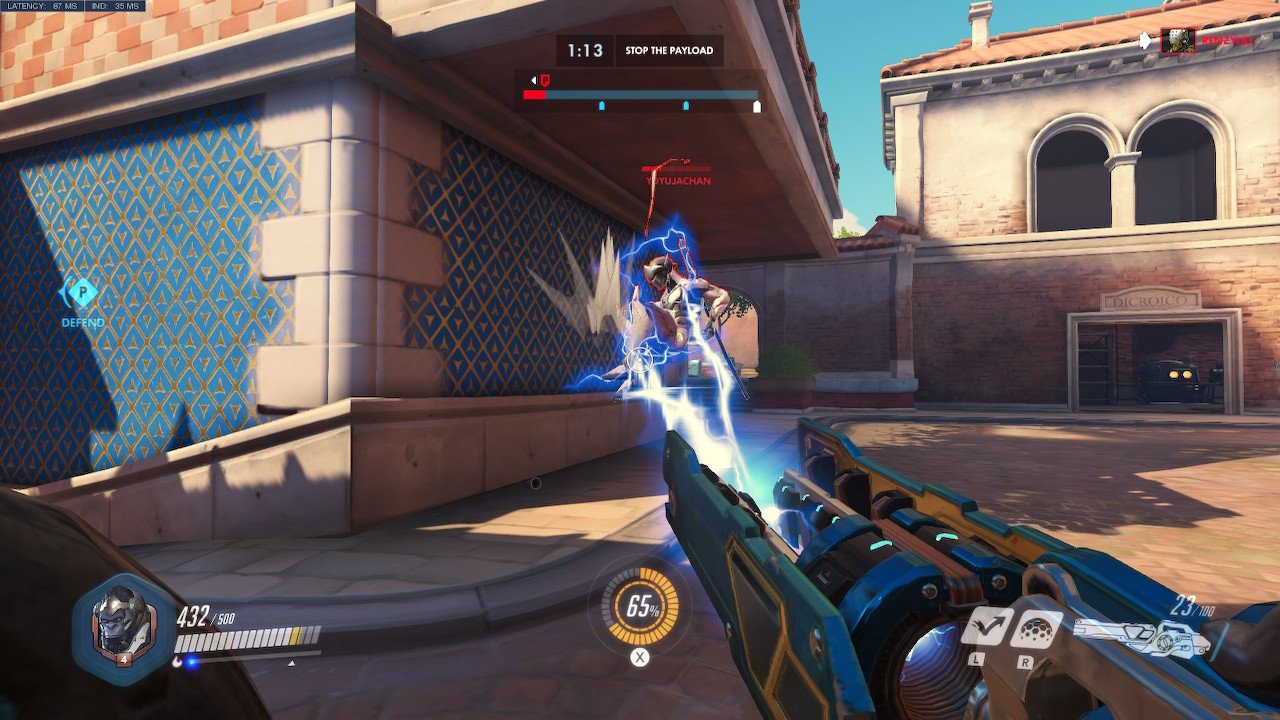 The other notable addition is the gyro control options. By default, there are preset options for the Pro Controller, Joy-Cons attached to the system in handheld, and split Joy-Cons. You can also add custom gyro options here. While I can't recommend playing with gyro enabled on the Switch with controllers attached, it works well with the Pro Controller. Overwatch on Switch also has a nice implementation of rumble feedback.
Visually, Overwatch looks a lot nicer than I expected on Switch. There are the usual cutbacks in terms of anti-aliasing and even texture quality but it looks great handheld and very nice when docked. It looked nice and crisp in handheld mode seeming near native resolution a lot of the time with a few instances where I noticed it drop a bit. In docked, it is noticeably lower resolution than even the base PS4.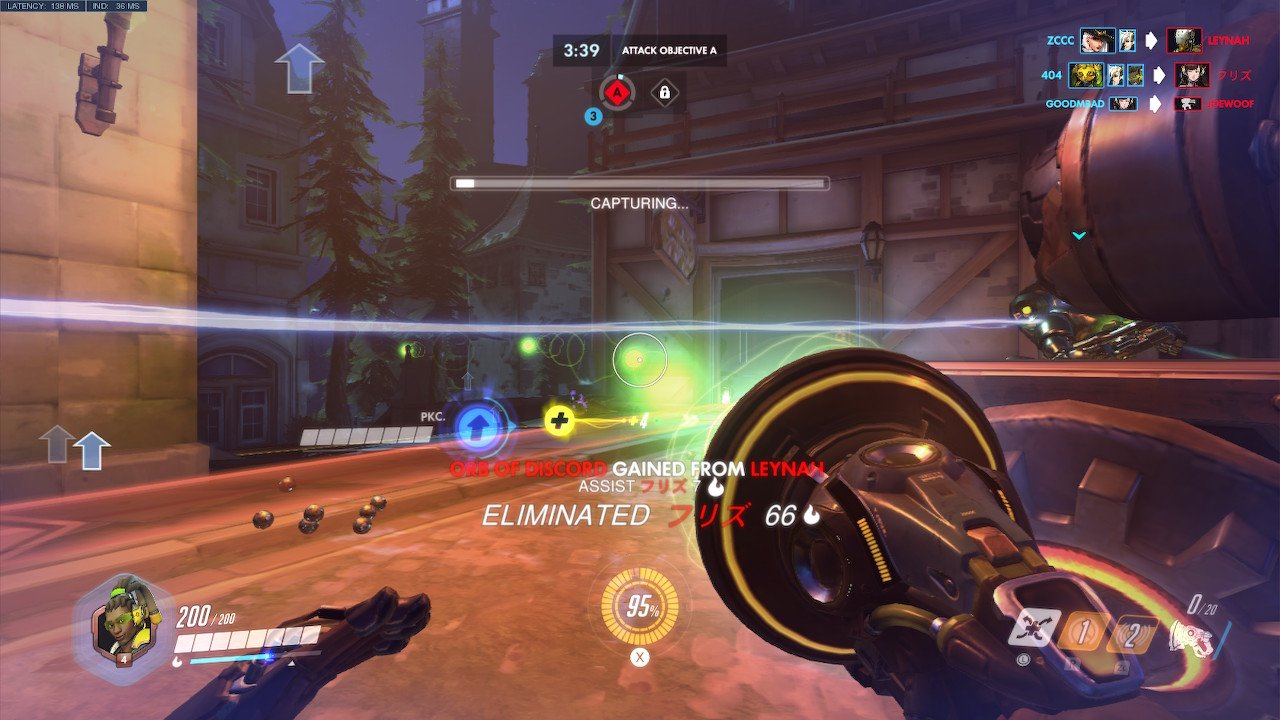 The big issues with the port arise with performance. Instead of targeting 60fps like every other console version, this versions targets 30fps. If you've played loads of Overwatch on other consoles, you might take a while to adjust if at all but the downside here is that it can't even hold a solid 30fps at all times. During tense moments when everyone is jumping around the payload and using their ultimates, the game almost slows down for a bit. Hopefully this can be addressed in the future via a patch, at least.
If you've never played Overwatch before, this Switch port is a good way of checking it out assuming you value portability above everything else. If you think you will play more docked and own another system, get it there instead of Switch. If you only own a Switch, however, Overwatch is still worth checking out right now.
Positives
Looks great in docked and handheld
Supports various motion control options well
Has touchscreen support for the interface
Negatives
Performance tanks during busy moments
Overwatch on Nintendo Switch should've arrived a while ago but even with its multiple compromises offers a mostly good way to play the game.