A Week in Gaming: 19/12/2011 – 23/12/2011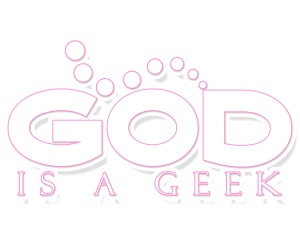 Merry Christmas everyone! Just because it's nearly Christmas doesn't mean we've slowed down here at GodisaGeek. I'm here with your weekly edition of all the best content that's appeared on the site over the past week, including the biggest news stories, reviews, and articles. So without further ado let's get going with this week's A Week in Gaming.
REVIEWS
This week we're highlighting five of our reviews that went live over the week, including Mobile Monday, our weekly look at the best iOS games you can buy at the App Store. If you want more reviews then be sure to head over to our Review section where we've got plently more for you to enjoy.
Joe Danger: Special Edition
Robin decided to channel his inner Evil Kenevil this week to bring us a review of Joe Danger: Special Edition from Hello Games. He thought that Joe Danger "will meet the needs of most gamers lookng for some fun", and one it's main strengths lies in it's playability which Robin believes is "what has made it so successful".
You can check out a trailer for Joe Danger: Special Edition below, or pick the game up now from the Xbox LIVE Marketplace. Robin's full review can be found here
Gears of War 3: RAAM's Shadow
Colm made his presence against the Locust known earlier this week by reviewing the RAAM's Shadow DLC for Gears of War 3. Acting as a prequel to the Gears of War series, Colm found that whilst "RAAM's Shadow doesn't pack the punch that it promises" fans of the series will enjoy it, as "it is still Gears of War!"
You can find Colm's full review of RAAM's Shadow for Gears of War 3 here.
Pro Evolution Soccer 2012 3D
Strapping on his favourite boots, Tony took to the field this week to review the 3DS version of Pro Evolution Soccer 2012. Can this handheld version hold-up against it's console brethren? Tony certainly seems to think so, saying that "Konami have done a wonderful job of porting this title to the Nintendo 3DS" and that "the fact that it plays like a dream is an outstanding achievement".
You can have a gander at a trailer for the title below, or you can read Tony's full review here.
Mobile Monday
Mondays are Mobile Mondays here at GodisaGeek, and Martin once again provided us with some excellent reviews of some iOS titles he thinks you should check out (and some you maybe should avoid).
This week's picks included: GMO Busters, which is "difficult to recommend" as the developers "have just copied and pasted the entire concept of Angry Birds and just replaced some of the assets"; The Rolling Cat, a game that "isn't the pinnacle of iOS gaming but it's good for a few fun sessions and a bit of a laugh at its expense"; Barnyard Mahjong, which Martin thinks that if you want to "quench that Mahjong thirst then Barnyard Mahjong might be the game for you"; and finally Tactical Warrior, where if you can get past it's visuals you'll find a game with "true depth" and one that "could easily be played for many, many hours".
You can find full reviews of each title, as well as links to App Store, in this week's Mobile Monday.
Professor Layton and the Spectre's Call
Professor Layton is quite the smart fellow, but Sean managed to outwit him when he reviewed the latest entry in the Professor Layton series. He found that whilst "the story, the aesthetics and the often wildly funny script are as entertaining as ever", the dear old Professor is in need of a bit of a re-think. As Sean points out, "just imagine the possibilities that the stereoscopic 3D could bring to the puzzles".
Check out the launch trailer for the game below, and read Sean's full review here.
That's it for reviews this week, but remember we've got plently more over in our Review section.
NEWS
As well as all the best reviews, GodisaGeek also brings you the biggest gaming news stories. Below is just a selection of some of the hottest stories of the week. As ever, simply click on the title of each story to be taken to the full post where you'll find all the details.
UK Charts – Skyrim is the Christmas Number One
If you would of asked me at the start of December what I thought the Christmas number one game was going to be, I would of probably answered with Call of Duty: Modern Warfare 3. How wrong I was. This year's Christmas number one was in fact The Elder Scrolls V: Skyrim, which we reviewed here. Click the link for the full chart run-down.
PlayStation Vita Launches in Japan, There are Pictures to Prove it
Whilst the European release is still a couple of months away, this week saw the Japenese get their hands on Sony's latest portable console; the PlayStation Vita. We've got some photos of the launch event to prove it actually happened.
Robert Bowling Teases Call of Duty: Modern Warfare 3 'Park' DLC Map with Screenshot
The first piece of DLC for Modern Warfare 3 is due to be released soon, and fans were given a small glimpse as to what they can expect from it in the form of a screenshot.
Gears of War 3 to Receive the "Fenix Rising" Map Pack in the New Year
Sticking with DLC, Epic Games and Microsoft announced this week they'll be releasing a new map pack for Gears of War 3 in January. Titled "Fenix Rising", the pack will bring five new maps, four new character skins, and a brand new levelling system.
Square Enix Confirms that Kingdom Hearts 3D is Coming to Europe and North America
Fans of the Kingdom Hearts series of games, which mixes the worlds of Disney and Square Enix, will be pleased to learn that the latest entry in the long running series will be seeing a release in both Europe and North America next year.
Devil May Cry HD Collection Coming In 2012, Looks Pretty
I loved the third game in the Devil May Cry series, and as a result I'm quite looking forward to this HD collection of the first three games in the devil-slaying series. What's even better is that it's coming out next year!
New Devil May Cry Gameplay Video is Rather Impressive
As if a HD collection of Devil May Cry games wasn't enough, next year will also see the release of DmC: Devil May Cry from developer Ninja Theory. A reboot of the series, DmC is certainly looking impressive if this latest video is anything to judge by.
If You Haven't Availed of the Steam Holiday Sale Yet, You're Crazy!
If you aren't aware of Steam's legendary sales then please, log onto Steam right this instant and check out the amazing deals they currently have on offer. You won't regret it (although your wallet and bank balance may).
And that's it for this week's news! To make sure you stay up-to-date with all that's happening in the gaming world be sure to follow our Twitter or 'like' our Facebook page.
ARTICLES
After last week's mammoth Game of the Year and WildStar Week content you might be forgiven for thinking we were all out of articles. Yet seeing as it's nearly Christmas we thought we'd spread our own festive cheer with some Christmassy (that's a word yes?) pieces of writing.
First up we have Terry who scoured the Internet to find the best gaming-related Christmas videos for this week's Geek in the Tubes. From excited children to Christmas messages, if you're looking for a Christmas-themed video look no further than Geek in the Tubes.
Have you left your Christmas shopping to the last minute? Are you looking to buy a present for someone who enjoys gaming? Or perhaps you want to treat yourself to something nice? If any of these apply to you then panic not as Lee has provided us with a rundown of some gaming gifts that'll be sure to keep any gamer happy this Christmas.
FORUM WATCH
In each edition of A Week in Gaming I take a look at the GodisaGeek forums to see what people have been chatting about most this week. If you want to get involved in any of the discussions, then sign up to the forums! We're a friendly bunch of people who love to chat about video games and other topics, and we'd love to hear from you. It only takes a few minutes to sign up, and before you know it you'll be chatting away with the rest of us.
This week's hot topics include:
PlayStation Vita – with the release of the Vita in Japan we've been counting down the days until we European's can get our grubby mitts on it (not too grubby though, we don't want to smudge the screen). Are you looking forward to the Vita? What do you make of the price points for the games?
Star Wars: The Old Republic – now that the game has launched this is the perfect time to join the GodisaGeek Star Wars: The Old Republic guild! If you want to play the game with a friendly bunch of people then you can get the details in this section of the forums, including what server the guys are playing on (Ula Vii if I'm not mistaken) and how to join the guild.
And that's a wrap for this week's edition of A Week in Gaming. I hope you all have a fantastic Christmas and get all the gaming goodies you asked Mr Claus for. I'll be back next week with another installment of A Week in Gaming, so until then go play some games! After all, it is Christmas.
Don't forget, if you want to add your thoughts about anything covered in this week's article then you can leave us a comment below, or you can Tweet us, write on our Facebook Wall, or post a message in our Forums.