The Godcast: Season 4 Episode 14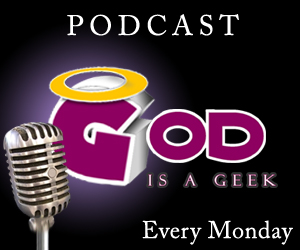 Frivolity, thy name is Godcast! This easter Monday edition of the Godcast contains rants, laughs and some Spongebob Squarepants, so join Adam, Martin, Alex and Lee for an hour or so to talk – mostly – about games.
This week, the main news topics are all about how gaming is being portrayed in the media, as well as the Mass Effect 3 ending DLC, and how perspective may be needed when voting for the "Worst Company in America". Of course, there's plenty of games discussed too, and achievement of the week rounds off the show.
Running Order
News of the Week
Darksiders
Kinect
Achievement of the Week
Please remember to rate us in iTunes too, as that makes us very happy indeed.
Subscribe to the GodisaGeek podcast via iTunes or Feedburner, or download the MP3 file (right click, then save).