E3 2012: THQ Reveal the Amazing Darksiders II 'Death Lives' Trailer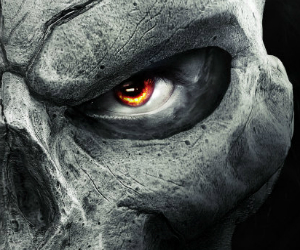 One thing I was keeping my eyes peeled for throughout the conferences was something new from THQ and Vigil Games about their upcoming game Darksiders II. Darksiders II follows the exploits of Death, a horseman of the apocalypse, as he sets out to prove his brother War's innocence. The game will take place during the same period of time as the first game in the series and looks set to be as action packed, if not more so.
We were lucky enough to get something new from THQ this year at E3 regarding the new Darksiders game, a brand new trailer entitled 'Death Lives'. This new trailer shows our hero (if you can call him that) Death has he chases down a massive creature in a scene that draws similarities to Shadow of the Colossus. Death certainly doesn't have a problem taking down the Goliath though, especially not when he puts his work clothes on about half way through the trailer.
Enough talking though, here's the trailer.
Darksiders II is being developed by Vigil Games and published by THQ and will be released for the PlayStation 3, Xbox 360 and Windows PC in August 2012 with a Wii U version to follow later in the year.