Microsoft Outline Xbox 360 Christmas Line-up – New Halo 4 Video Revealed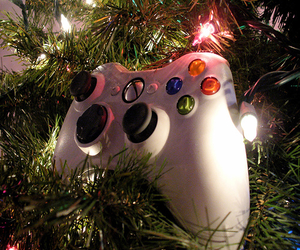 As we approach the run-up to Christmas at retail – typically the crazy season for big video gaming releases, Microsoft have revealed their full official line-up of titles coming your way. They have some real big guns hitting Xbox 360 this Holiday season, and obviously don't want gamers to forget about anything.
So here follows the full list of games that Microsoft Games Studios will be putting out before the end of the year, including a new video from Halo 4, to whet your appetites for that title:
First up, we have the two properties that will be kicking off the new Xbox TV channel – where there will be fully interactive television shows that users can download and interact with. These are aimed at children – with education and fun the core concepts merged together. On 18th September Kinect Sesame Street TV and Kinect Nat Geo TV will be coming to your consoles, and you will be able to be a part of the shows – such as having some fun with Elmo, or maybe helping Grover with some counting on Sesame Street.
In the run-up to the release of Halo 4 in November, players will get the chance to watch the all-new live action series from the same universe – Halo 4: "Forward Unto Dawn". This takes us back all the way to the start of the Human/Covenant war, with Master Chief only a space cadet. Produced by Hollywood talent, the series will debut 5th October on Machinima Prime and on Halo Waypoint as a five episode series.For those who wait and buy the Halo 4 Limited Collector's Edition, they will also receive an extended-cut version on-disc. To create futher excitement for the title, the people behind the series have a new trailer below, that shows the iconic Warthog vehicle that fans know from the series:
Next up will be the first ever Kinect title based in the world of Albion – from the beloved Fable series. Fable: The Journey will let players wield magic in combat and solve puzzles using only their two hands, in a fully 3D Fable world. The game is made using the Unreal engine and will hit stores on 12th October.
Then we re-join Harmonix for their third entry in the Dance Central series. Coming to retail on 19th October, this will be the biggest dance party yet – as Dance Central 3 brings us songs from the sixties, all the way up to the present day – featuring some really iconic dance routines – such as the Macarena.
Forza races back into stores with Forza Horizon on October 26th, where the game takes a more open world theme – in somewhat of a spin-off from the main series. Set around the "Horizon Festival" – a fictional Summer Festival in Colorado – players will encounter racers as they drive around and throw them a challenge, instantly. This will be a slightly less simulation-based game than previous entires, but will capture the spirit of the Forza series.
To expand the already popular Kinect fitness library, Nike+ Kinect Trainig will be coming to Xbox on 2nd November – combining the established online tools that Nike have put together to help athletes, as well as their years of competitive training and sporting knowledge. There is a new video for this title below:
And then there is the big one – Microsoft have really left their biggest gun until last, as Halo 4 and the Limited Edition Halo 4 Xbox 360 console bundle will be launching worldwide on November 6th – only on Xbox. And there isn't much more you need to say about that title – this will be one of the top-selling games of the year.
Halo 4 is now available for pre-order in three distinct editions: the standard edition (£49.99 ERP), the Limited Collector's Edition (£69.99 ERP) and the Xbox 360 Limited Edition Halo 4 console bundle (£269.99 ERP)