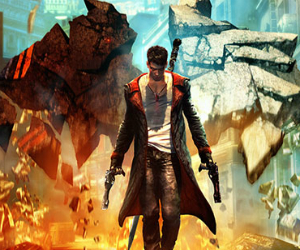 The critical reception for Ninja Theory's take on Devil May Cry was pretty much unanimous, the game is a triumph. Capcom and Ninja Theory are acknowledging this by releasing an accolades trailer, showcasing multiple scores and quotes from reviews.
GodisaGeek was no exception to the praise, and we reviewed the Xbox 360 version. Martin scored it 9/10, Mick (our Reviews Editor) loves it, I love it, we all love it! The PC version is also a rip-roaring success, as Mart also found out when he took a look at it, and the words "unlocked frame-rate" might be a selling point to it. On top of that, we even did an hour-long live stream, which you can check out here.
Anyway, onto the accolades trailer, and we'd love to hear if you agreed with the critical reception of the game, so let us know in the comment section below.
DmC: Devil May Cry is available now for Xbox 360, PlayStation 3 and Windows PC.