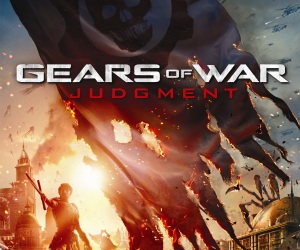 Despite concerns that it was too soon for another Gears of War, it seems the public have gone out and purchased it anyway, as it enters the UK charts in first place.
Tomb Raider stays strong in second place, whilst Sniper: Ghost Warrior 2 has a strong second week, dropping only one place to fifth. As you'd expect, SimCity has dropped a little, to 8th place, whilst God of War: Ascension isn't doing too badly in only its second week, at number 6. Released last week, we also had The Walking Dead: Survival Instinct, and whilst you can read our review of that one tomorrow morning, it seems the public did go and buy it, as it charts at number 3 for launch week. Monster Hunter 3 Ultimate for Wii U and 3DS enters in 7th place.
This week, BioShock Infinite is released, and if that doesn't enter in first place, I'll buy a hat so I can eat it. Anyway, as always you can read our review of the title by clicking its name in the table below.
TW = This Week
LW = Last Week
UKIE Games Charts©, compiled by GfK Chart-Track