After their announcement at E3, Capcom has now dated Resident Evil 5 and 6 for Nintendo Switch, and they will arrive just in time for Halloween. October 29th, as it happens. Right now, this date has only been announced for the US, but it's probably safe to expect the UK/Europe to see these releasing on the same day.
Pack your bags – Resident Evil 5 and Resident Evil 6 start their globetrotting adventure on Nintendo Switch on October 29th!

More info on these co-op classics:
☣️ https://t.co/g3BlexZpGG pic.twitter.com/Ua7cFKjVaZ

— Resident Evil (@RE_Games) July 16, 2019
The part of this announcement that is unlikely to make it across the pond however, is the triple pack of Resident Evil 4, 5 and 6 that is heading to US retail. This includes Resident Evil 4 on cartridge, with digital download codes for Resident Evil 5 and 6.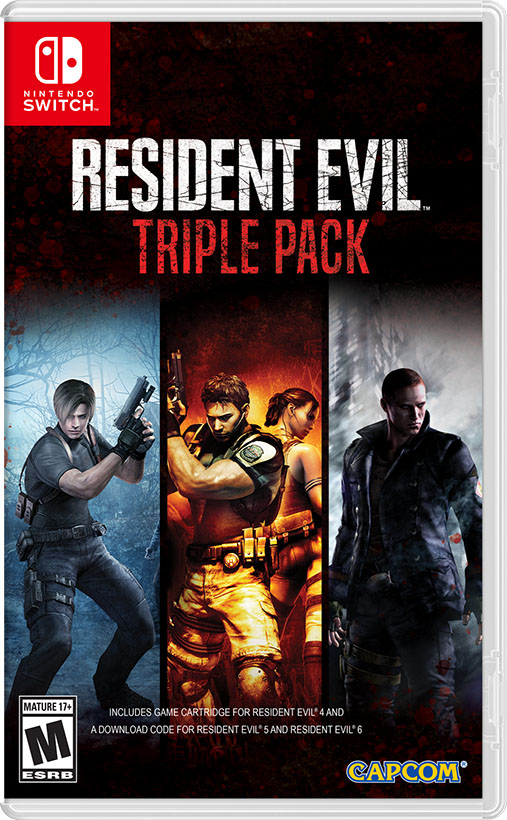 Both Resident Evil 5 and 6 will release on Switch with all DLC, including 5's Lost in Nightmares chapter and all extra Mercenaries content in 6.
Resident Evil 5 and 6 will release on the US eShop on October 29th, for $29.99 each. This will, unfortunately, likely translate to £29.99 each in the UK.