I miss the days when racing games had track editors. Nowadays, the few that do are mostly games like Trackmania, which focus on the madness of gravity-defying stunt driving. DIRT 5 is aiming to rectify this with its new Playgrounds feature, which lets you unleash your own creations upon the community.
The build we played showed off three gameplay types available within Playgrounds. The first was Smash Attack, which tasks you with hitting inflatable targets as fast as you can, against the clock. Gate Crasher is a standard checkpoint event, with the aim to hit all checkpoints and reach the finish in the fastest time. Finally, there's the return of Gymkhana, the high score player's delight, as you try to earn the highest score possible through slides, donuts, and more, before the time runs out.
Actually building your own Playground is surprisingly easy. Simply choose the pieces you want to use from the menu and place them wherever you want, in as complex an arrangement as you want. This has already led to some very Trials-like creations, with exceptional patience and car control required to get through the course in one go. This is because designs can be incredibly twisty and filled with perilous drops and jumps, mixed in with some rather devious surprises. One had a hole in the ground that I had to drop into, but the angle of the car made it so difficult to land. The designer did a great job, but it did highlight my main problem with this mode.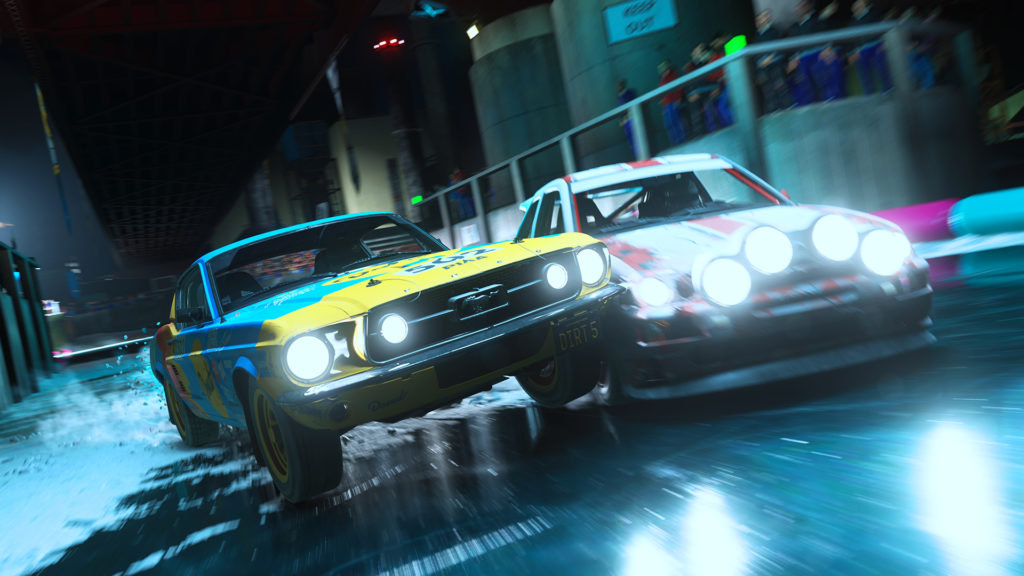 While I loved the physics when I played the last preview, racing around various locales in all kinds of weather and lighting conditions, Playgrounds shows off how light and bouncy the DIRT 5 cars really are. This makes for some rather frustrating moments, as a stray bump sent my vehicle flipping like it was in an action movie, despite the low speed I was going at the time. While this isn't necessarily a fault of the game, it seems almost inevitable that creators will want to make the trickiest courses known to man. Whether the physics can take that level of abuse, I'm not so sure.
However, when you find the right kind of course to suit your style, Playgrounds can be a whole heap of fun. Whether it be a perfectly spaced Gymkhana arena, allowing for some spectacular stunt driving (or in my case, some decidedly average stunt driving), an obstacle course filled with inflatables to smash and traps to avoid, or a simple, joyful checkpoint run, you really can find your own, personal off-roading heaven. Or hell, depending on your preference, I guess. If Trials has taught us anything, it's that some players enjoy the brutality of a good challenge.
Already there are some pretty impressive designs available, with the Discover menu showing off the most played and top rated levels, as well as offering a lucky dip selection, which gives you a totally random selection from which to choose. Exactly what it says on the tin, really. I loved the Gate Crasher challenges, myself, which showed off the Playgrounds options nicely, as well as needing some decent car control as you attempt to thread the needle, driving through an open container in order to reach the next checkpoint.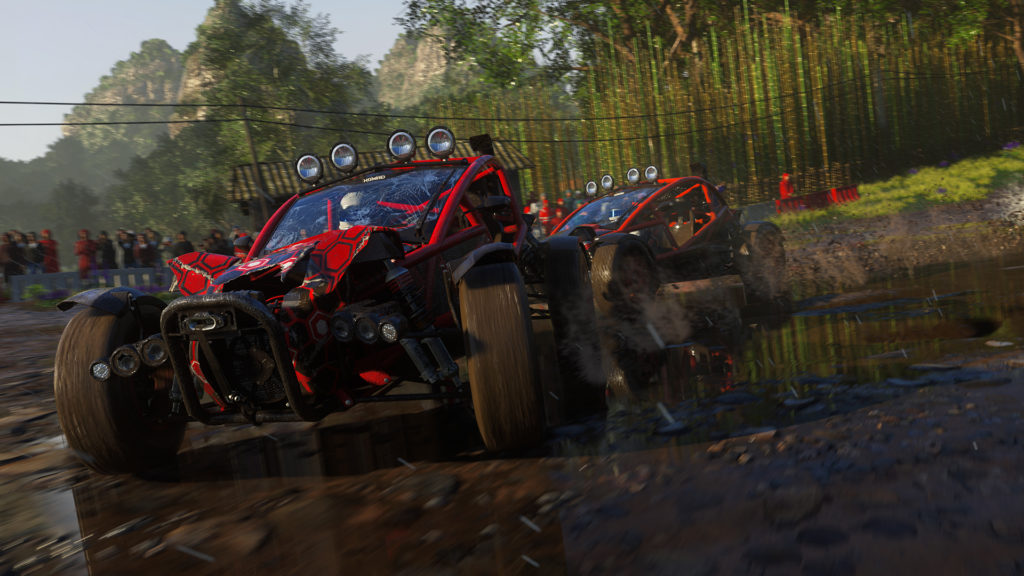 Some creations had some out-of-the-box thinking applied to their design, with seemingly impossible jumps required to hit a Smash Attack target. This is the sort of thing that will draw some obvious comparisons to the Trackmania games, especially when you take into account the loop-the-loops and wall-of-death designs that can be (and have been) added to courses. But DIRT 5's physics, exaggerated as they are, are still grounded in reality and that makes me question how well those creations will fit into the game.
Of course, you don't have to play those levels if you don't want to, but there is currently no real function to avoid finding them. The search function offers basic choices, including "tags" which can be applied to creations, much like those in LittleBigPlanet. It doesn't go quite as far as offering a Super Mario Maker-like difficulty option, but some tags will at least offer a hint of what to expect. As long as creators don't mislead players with them. Once you complete a course, you can still choose whether you want similar levels or not, by up- or -down-voting each creation.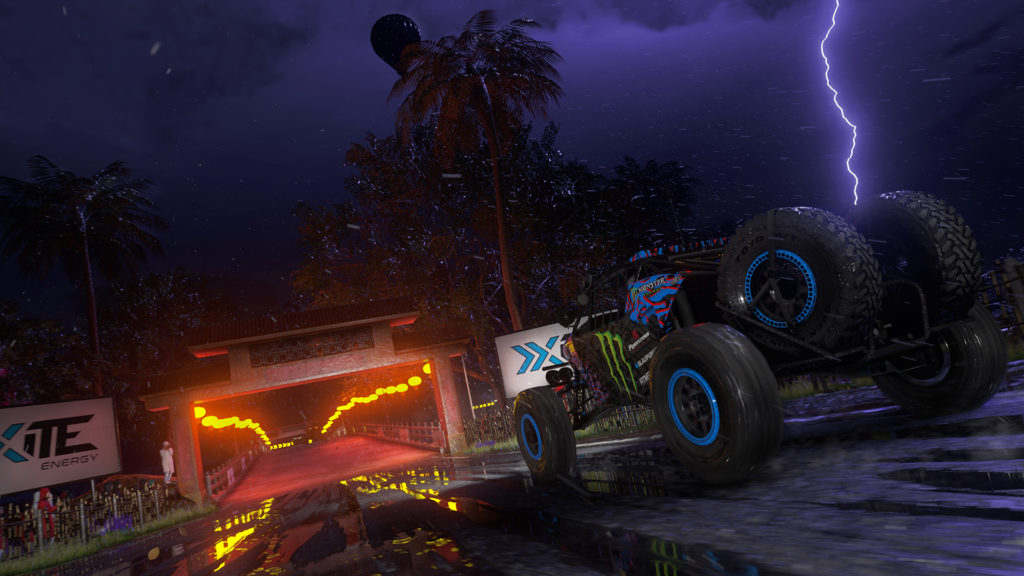 Playgrounds does offer an awful lot of potential for the longevity of DIRT 5. With the tools available allowing players to create things quickly and easily, but with the depth there to go the extra mile if they want, there is an almost limitless amount of extra content that could be added to the main game's locations and tracks.
It may not be the track editor that I would like to see, but Playgrounds does offer something brand new to the DIRT series. Something that could keep the game's audience playing well beyond its normal lifespan, which may prove especially useful once people upgrade to the next-gen version.