Sapscourge is one of the earlier kemono that you'll fight in Wild Hearts. Like all kemono, they have a unique set of attacks and patterns you'll need to learn to overcome it. But here at God is a Geek, we've got you covered. Here's everything you need to know to take down  Sapscourge in Wild Hearts.
Wild Hearts | How to beat Sapscourge
Basic information
Name: Sapscourge
Location: Harugasumi Way
Attribute: Wood
Difficulty: ★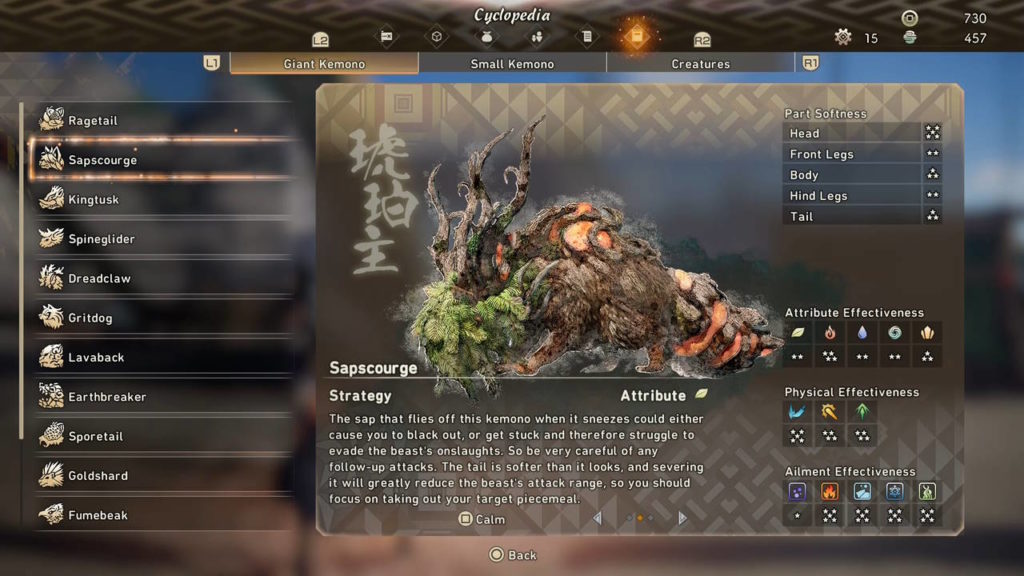 Tactical information
Part Softness
Head: ★★★★★

Front Legs

★★☆☆☆

Body

★★★☆☆

Hind Legs

★★☆☆☆

Tail

★★★☆☆
Attribute Effectiveness
Wood: ★★☆☆☆

Fire

★★★★☆

Water

★★☆☆☆

Wind

★★☆☆☆

Earth

★★★☆☆
Physical Effectiveness
Slash: ★★★★

★

Pummel

★★★★☆

Lunge

★★★★☆
Ailment Effectiveness
Poison ★☆☆☆☆

Ablaze

★★★★

★

Fatigue

★★★★

★

Frozen

★★★★

★

Entangle

★★★★

★
Strategy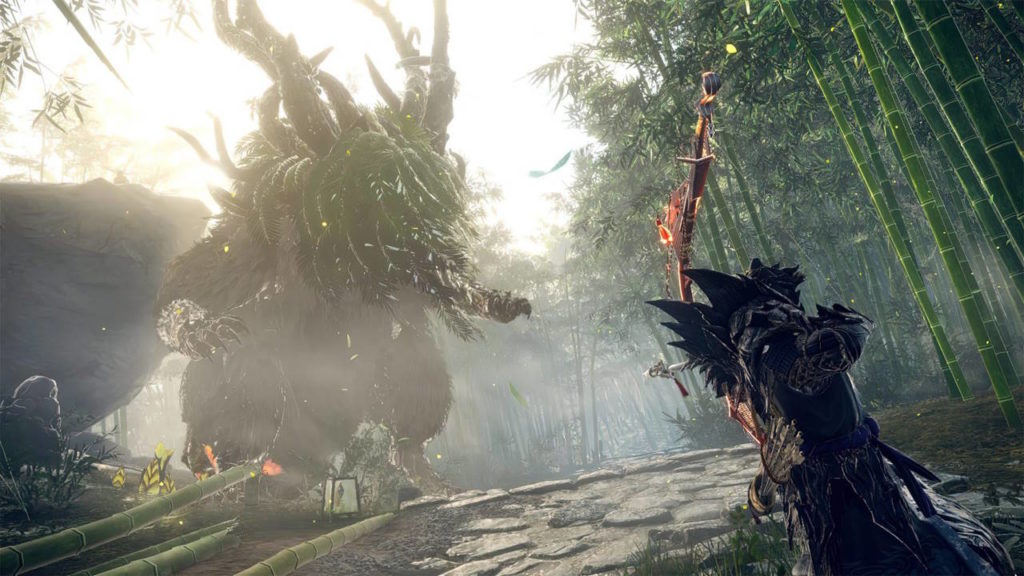 The Sapscourge will likely be the second kemono you face after Ragetail. This enemy a long worm-shaped foe that can move surprisingly quickly and pack quite a punch. The best way to manage this fight is to learn the enemy's moves and be ready to dodge. At this early stage in Wild Hearts, the Sapscourge can easily kill you in a couple of hits, so keeping out of its way and healing is key.
You'll learn about creating the spring Karakuri during this fight and it can be great to have a few of these around the area you are fighting to help you escape an attack. The safest place to do damage to Sapscourge is his tail, as most of his attacks are front-facing, but still, be wary of him moving backwards and hitting you. Do enough damage to the tail area and it can actually be cut off.
You'll notice the head is the enemy's weak point, but this is a dangerous place to position yourself in general as you'll likely get hit a lot. Instead, aim for the head when the kemono is stunned or down for maximum damage. Also when attacking from above, whilst using the crate Karakuri, try to aim for the head for additional damage.
The raged version of Sapscourge introduces more of the enemy's sap attacks. Wherever possible try and avoid this by dodging or using a spring, as getting covered in it causes you to slow down considerably, leaving you vulnerable. Generally speaking keep mobile, and avoid the large lunge attacks from Sapscourge and you'll be fine, just keep hitting him where you can and it will fall relatively quickly.
PREVIOUS KEMONO: RAGETAIL