I imagine the vast majority of us have a game that we just keep going back to, and have played for a ridiculous number of hours, as do I with a lot of Behaviour Interactive titles. For me the standout game in the publisher's stable is Dead by Daylight. For years this asymmetric multiplayer masterpiece has provided me with more enjoyment than pretty much anything else, and it also ensured that its developer Behaviour Interactive was able to grow into the multinational company that it is today.
With multiple high profile releases this year, and a selection of live service games continuing to evolve alongside them, Behaviour are always up to something exciting. Just last week the company announced that they are opening up a new studio in Rotterdam, and in recent months they also welcomed two new UK studios into the fold. As the company goes from strength to strength, I was lucky enough to get the opportunity to talk to Behaviour Interactive's CEO and Executive Producer Rémi Racine and Executive Vice President Wayne Meazza. In this exclusive interview we discussed the companies' growth, the success of Dead by Daylight, and about the games they play in their free time.
Lyle: Earlier this year you announced the formation of two new UK studios, what do you see their role being in the future of Behaviour?
Wayne Meazza: So both of our UK studios are part of our service division, so they will continue to make games for other companies. We do three different types of development: we do all mobile development including live services, we do co-development which is a portion of a game and we do for PC and console development including games as a service. So these two studios along with our Rotterdam studio will be a part of that division. I'm in charge of that division and of course we have hundreds of people in Montreal and Toronto in that division too.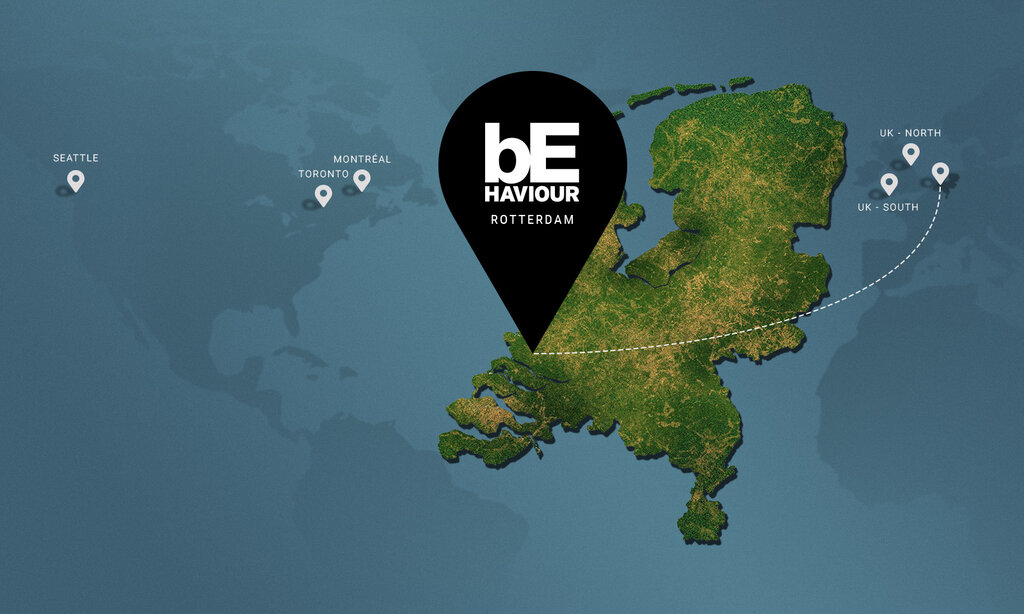 You've also just announced that you're forming a new European studio in Rotterdam, what can you tell us about this new branch of Behaviour? Are they made up of a previously known team?
Wayne Meazza: Yeah absolutely. So the company that we've acquired is called Codeglue, and now we've obviously renamed them to Behaviour Rotterdam. The company was founded twenty three years ago by Peter and Maurice who were college friends, and they've been pretty much doing service business that entire time in co-development. So they were a natural fit for Behaviour's service business, and they will continue to do service business just like the UK studios.
So with these new studios their main role is helping make games for other companies, do you think in the future there's any chance you'll open new studios that make original titles for Behaviour?
WM: So you never say never on anything, but nothing to announce today. The Rotterdam Studio is part of our service business and they'll continue to help us do more projects for other companies. Within the service business though it's worth pointing out that we not only make games for others with their IP but we also make games that are original creations that a publisher wants to fund and release. So yeah we've got a good mix of things going on at Behaviour overall, we're pretty excited about that.
In the last year we've talked about how you've opened up these three new studios, is opening up more new studios in a variety of worldwide locations something that's on the cards for Behaviour?
WM: I think the message is that we're always looking to see if there are strategic and especially cultural fits. These are the three that we've announced this year, we also announced our acquisition of Midwinter last year, so watch this space is I guess the main way to put that.
Behaviour is probably most well known for its live service games. With a number of high profile live games shutting down in recent memory, does the state of this style of game concern you?
WM: No. Not for us and our live service games. We're not impacted.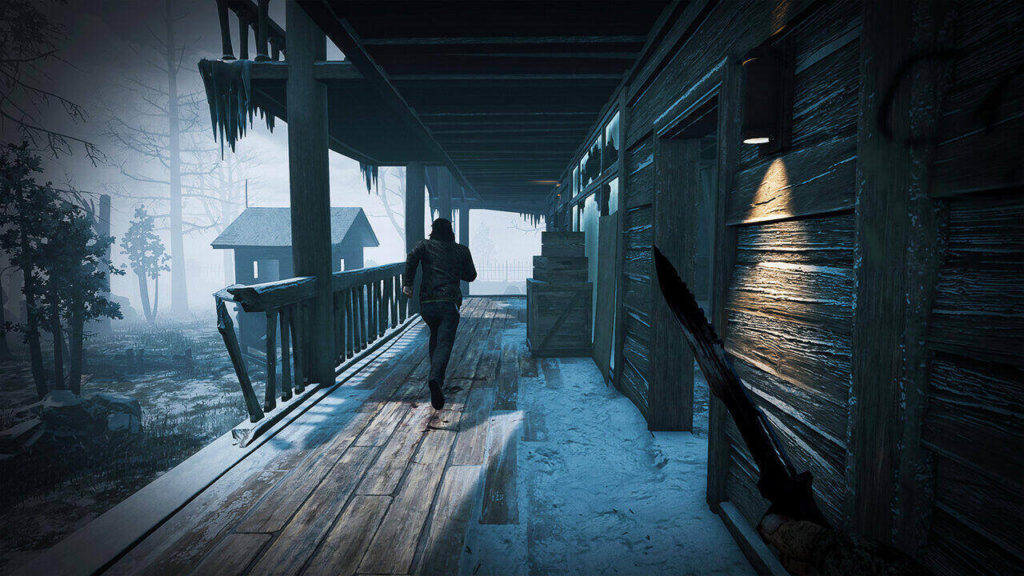 In terms of these service games Behaviour is synonymous with Dead by Daylight. Did the team at the time have any idea how much of success this game might end up being?
Rémi Racine: No, no. Our initial budget was 500,000 users in the first year, and we did that in the first month. If my memory is correct we did 400,000 in the first week, so that was a big success for us. We had DLC already in the works, in planning, and at the time we were partnered with Starbreeze and that was the strategy they used with PayDay. So the store came after, the archives, these were thoughts after the success of the game.
WM: We certainly had, not the expectations that we would do as well as we did, but we certainly knew we had a very compelling game.
RR: Yes, that we knew. We didn't know how big the success would be, but we knew we had a success in our hands. Not to the level that it is now though, to a big magnitude.
WM: It was a pretty big difference. You know we're a conservative company so we don't overestimate. We're a humble company, that's the best way to put it.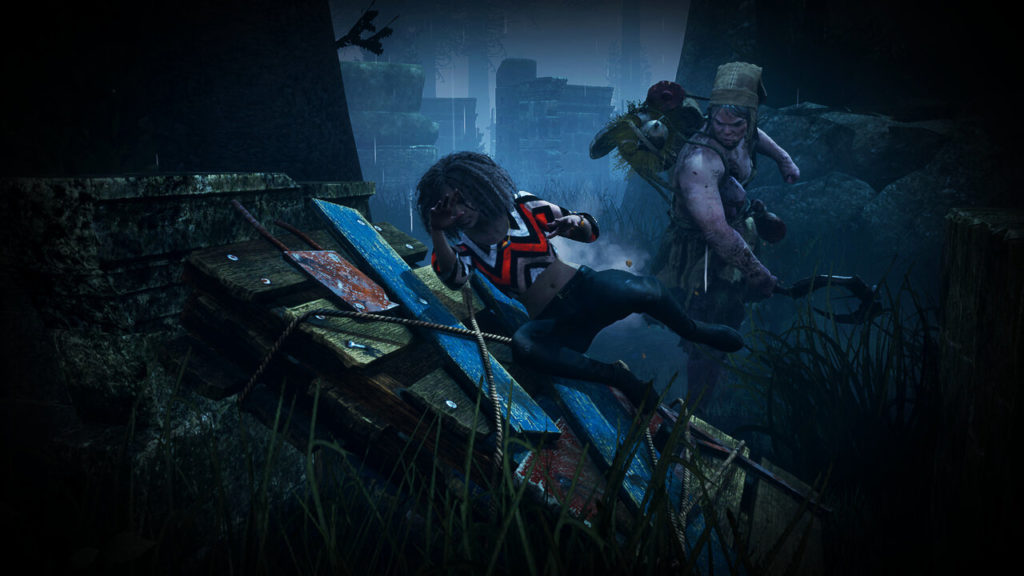 How much has this success helped Behaviour grow as a company?
RR: Oh my god it helped. On the surface side it proved that we could be a very good console and PC developer. Also the fact that the game is for mature audiences, I'd also say we've gained that recognition. The service business model helped us financially, because we can now do a lot of stuff with a lot of new games, it gives us a lot of liberty. We do still invest in the growth of Dead by Daylight a lot.
WM: Immensely
RR: Immensely, so we still believe that there's a lot to be done in Dead by Daylight. We are working on a lot of features, some of them have been announced and some have not been announced. We're pretty open with the audience, but sometimes we keep a surprise just in case something doesn't work out. Sometimes we do experiment with the game, and some of these work and some they don't, so before you announce them you have to know that it works.
We just recently celebrated the 7th anniversary of Dead by Daylight. What do you attribute that longevity to?
RR: I think it's investing in improving the gameplay and surprising people every three months with a new game basically, or new attributes to a killer. So basically we're investing in trying to entertain our audience the best that we can. And we got the results. We always think that we could do better, we always think we could've done this or that and this would've done better. But I think we treat our players very well and they're sticking with us. I think the most important thing in Dead by Daylight is that our audience is pretty stable and pretty loyal.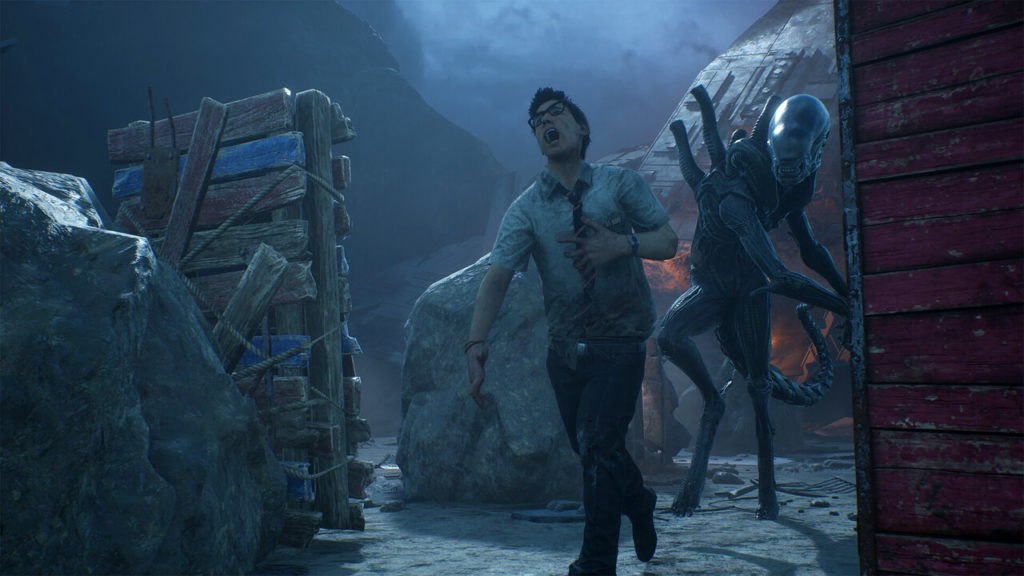 Do you also think that the longevity is helped by the different licenced characters that have joined the game?
RR: Yes of course. I think that on the strategy side that the IP helps bring new players into the game, and also helps retention with the old players. Every three months they get some kind of new experience within the game, and this has been the strategy since the beginning. We did our first DLC three months after the release (it was a free one if you were there at the time in 2016) and then our first paid DLC was in October that year – Halloween. And it was also our first licence. Since then we've been doing a balance between some original and some licenced DLC. We haven't announced the next one, but Alien is coming in a few days. I hope that people like Alien, I think that it's one of our best DLCs so far so we have high hopes for it. And hopefully our audience will love it. This is a big moment for us. We also have a lineup, the next eight DLCs are booked but not announced. We're always working ahead of the schedule. There's a design group that's looking into all sorts of ideas all the time.
In April Behaviour released Meet Your Maker and since then the game has had a major content update. How happy are you with the game's success so far, and how is the next Sector update coming along?
WM: Fundamentally we are incredibly happy with the game, it's a really awesome game. And I think if you look at the critic scores and the user reviews, it's not us saying it, it's the players saying it. And we're continuing to add major updates as you just mentioned, we continue to support that title.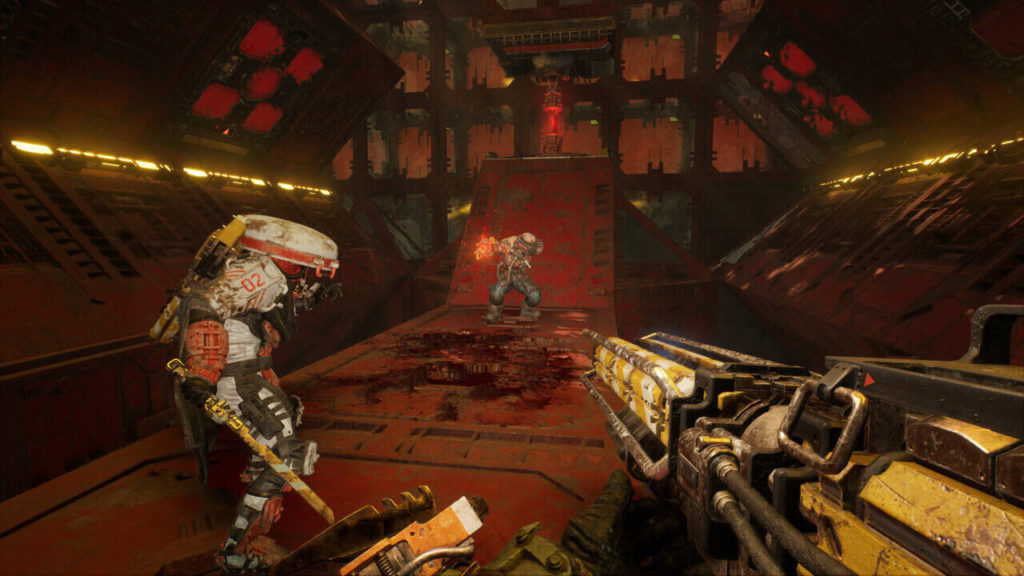 In the last couple of years Behaviour has released a number of smaller titles like Flippin Misfits and Hooked on You. How important is it for you as a company to continue releasing smaller scale projects?
RR: The smaller titles are mostly experiments. We still have some ideas internally that could be released fairly soon actually, within the next year, so we'll see. We always test those ideas before announcing, but as part of our creative culture we do this. There are a lot of internal projects that could be released.
When you've had a little time in your busy schedule, are there any non Behaviour games that you've been enjoying recently?
WM: I'm a bit obsessed with match three games at the moment to be honest. I'm not gonna mention any names, that's for them to do their own interview, but yeah I'm a bit obsessed with those at the moment. Because you know they're easy to play in terms of time right, if you only have three or four minutes, it's great. You get some sort of instant reward. But Rémi and I and the rest of the team at Behaviour play many many games that are not ours, because we love games.
RR: So on my phone I tend to agree with Wayne. On my phone I play a match three game, I do puzzle games to keep the brain sharp, I play a little bit of Parking Jam. But on console I still play and try all the big ones, the big action adventure classic Sony, Nintendo, and Microsoft titles. And on Microsoft I also still play Microsoft Flight Simulator, I still do from time to time. But I was brought up with all the action adventure games like Assassin's Creed, Uncharted. So I've been playing these games forever, I still am. Far Cry too. I'd say I've tried all the Montreal created titles, this is also something on my list. Anytime there's something out of Montreal I play it.
Thanks to Rémi Racine and Wayne Meazza for their time.