Back in June, Gunfire Games and Gearbox Publishing released Remnant 2, the follow-up to their procedurally-generated Souls-adjacent 3rd-person shooter, Remnant: From the Ashes. It was met with almost unanimous acclaim, praised for its wealth of secrets, variety of bosses, and intricate level design. One question on everyone's lips shortly after was "When will there be more?" And now with the reveal of Remnant 2: The Awakened King, we have an answer.
Of course, we already knew there was DLC planned (the Deluxe Edition launched with an expansion pass after all), but everyone wanted details. After uncovering the impressive number of secret Archetypes (read: classes) that Gunfire managed to keep under wraps until players discovered them organically, we all just wanted more. And now, it's coming. On November 14, Gunfire Games will launch Remnant 2: The Awakened King, the first premium expansion for Remnant 2. And not only do we have details, but we've seen it in action.
In a special hands-off presentation I got to see Remnant 2's Principal Designer Ben "Tragic" Cureton playing a chunk of The Awakened King DLC as he and Principal Level Designer Cindy To talked me through the new features heading our way in a few weeks.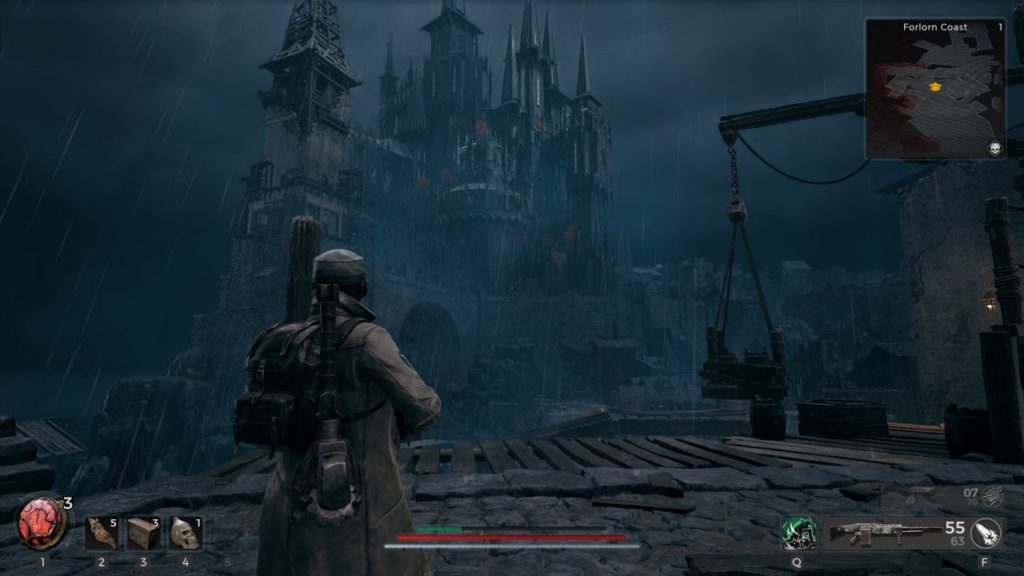 Remnant 2 DLC: The Awakened King | What's the story?
If you played through the Losomn section of Remnant 2, you'll have likely come across the Imposter storyline. The One True King of Losomn was murdered, and you have to uncover and deal with his two imposters by, well, shooting them. A lot. Well it turns out that the One True King wasn't dead; he was actually in a "near-death slumber", during which he was corrupted by the Root – and now he's returned for vengeance.
You'll head back to Losomn Dran to find that his enormous castle has appeared, Count Duckula-style (yeah, look that one up, Gen Z), and has flattened a chunk of coastline. It's here that you'll need to investigate, delving into new dungeons, fighting off new aberrations, and a new miniboss, the Blade of the King, a savage melee fighter who we saw in action.
How do we access the Remnant 2 DLC?
You'll first need to own it, which means either owning the expansion pass or purchasing it separately for $9.99. Then you'll need to have unlocked Losomn in Adventure Mode. If you have, you can simply select the special The Awakened King node from the World Stone. Otherwise, and this is the cool bit, the DLC will just be sprinkled into the standard Losomn Dran and Fae tilesets.
Oh, and even if you don't own it yourself, you can still play through the DLC areas with a friend who does own it. It's like Gunfire Games don't even know it's 2023.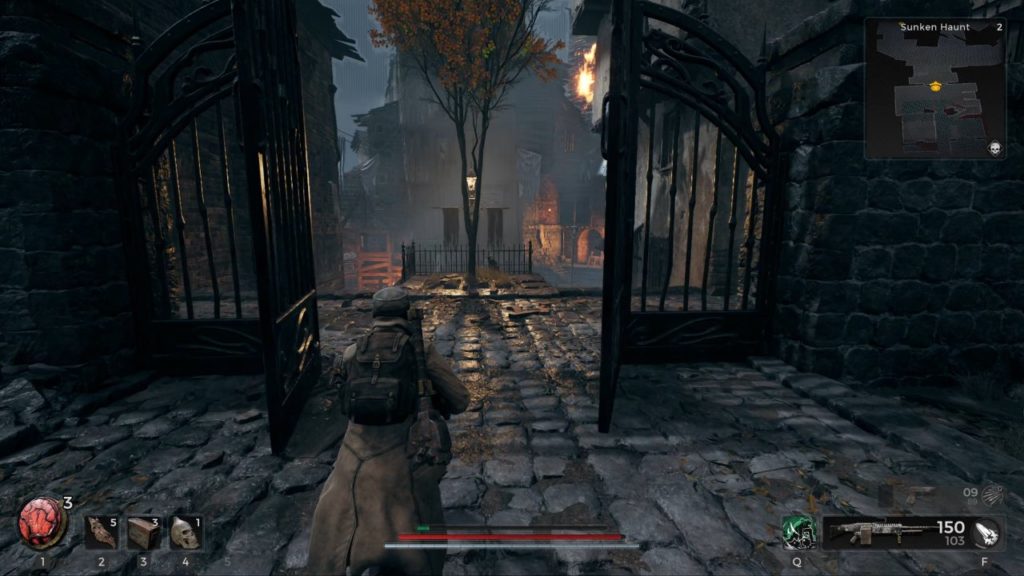 What can we expect to see in The Awakened King?
The short chunk of gameplay for the Remnant 2 DLC I saw got me pretty excited for the new area. While it's a little disappointing that it's not a whole new world to explore, Gunfire expect the DLC to contain between 3-5 hours of new content. It doesn't affect the overall story of Remnant 2, either, so you can simply choose to experience it in whatever order you like.
At one point during the presentation Ben took his character up above the docks to look down over the winding streets and up at the gothic castle, imposing and foreboding, looming over the Dran. As close to something from the recent Lords of the Fallen as any other Soulslike, the scale of it got me immediately hyped. There's an emphasis here on being able to "go where you can see", as you could in the N'Erud world, so we're going to have a lot of fun storming the castle.
New enemies will also be found throughout Losomn, including some horrible monstrosities that leave bubbles of poison in the air, and a handful of new Dran to contend with. The aformentioned Bruin, Blade of the King is an "Impaler", which is one of the new affixes for bosses and aberrations. If you get too close, he will literally impale you on his blade and stake you out like crow-feed. The philosophy here is that no matter what your class, you'll need to work hard to stop Bruin getting too personal with your hero.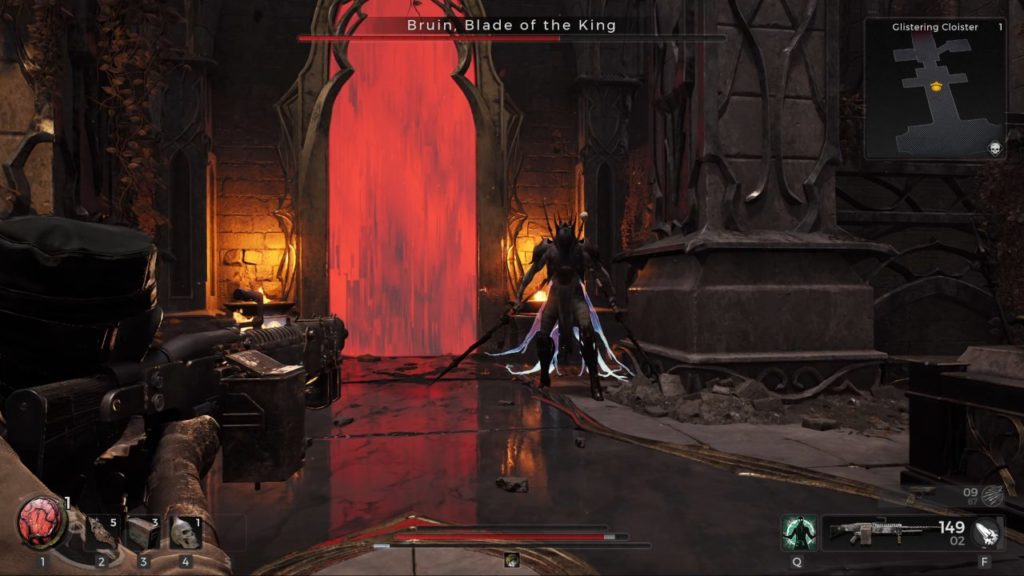 Will there be more build options?
With a variety of new dungeons and aberrations in the Remnant 2 DLC, there will be plenty to see and do in the expansion. And of course, more enemies means more loot. New weapons, trinkets, relics, modifiers and mutators are all promised, though we haven't seen any of them yet. In addition to the recent Loadout update, new gear and weapons open up even more opportunities to tweak and perfect your builds.
But perhaps most exciting of all is the announcement of a new Archetype coming with The Awakened King. As of yet, we only know its name: The Ritualist, and that it focuses on status ailments to decimate the Root. We're promised more details closer to the launch date, but just the confirmation is enough. That's a lot of new combinations when coupled with the existing Archetypes.
Overall, Remnant 2: The Awakened King sounds like a hell of a lot of good stuff for 10 bucks. A new Archetype alone might have sold a lot of fans on the DLC, but new dungeons, bosses, weapons, trinkets, and a bite-sized chunk of story on top has me chomping at the bit to get my hands on this DLC on November 14.
Remnant 2 is available now on PS5, Xbox, and PC via Steam. The Awakened King DLC will launch on November 14 on all platforms for $9.99. Learn more about the upcoming DLC on the official site, or check out some of our Remnant 2 guides: