A Week in Gaming: 21/11/2011 – 25/11/2011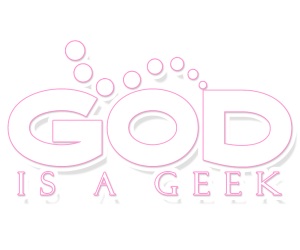 Welcome to a new weekly feature here at GodisaGeek; A Week in Gaming! Every Friday I'll be bringing you a round-up of the best content that has appeared on GodisaGeek in the past week, including reviews, articles, news, and features. I'll also be telling you which topics are currently under debate over on the GodisaGeek forums, how you can get involved, and all the week's big releases. So without further ado let's get started with what's been happening this week in gaming on GodisaGeek.
REVIEWS
First up let's take a look at some of the reviews that we've posted this week.
Assassin's Creed: Revelations
Robin reviewed the new Assassin's Creed title from Ubisoft for us this week, and while he found the "core game is still a joy to play" he thought that some of the new additions to the franchise, such as 'Den Defence', were more of a hinderance than a revelation (did you see what I did there?). Overall though, Robin believes "the experience is still an enjoyable one and fans of the series will be more than satisfied".
You can read Robin's full review of Assassin's Creed: Revelations here, or check out our First Look of the title here. Finally you can check out a the launch trailer for the game below.
The Elder Scrolls V: Skyrim
Reviewing the fifth Elder Scrolls game, Skyrim, was always going to be a mammoth task, but Mary was brave enough to venture into the chilly lands and deliver her verdict. She found the world of Skyrim to be "presented with an astonishing coherence", and claims that you will "struggle to find a more varied array of stories, tasks, journeys and crusades offline".
The full review of The Elder Scrolls V: Skyrim is located here, and you can also see the amazing live action trailer for the game below.
Mobile Monday
This week saw the return of Martin to Mobile Monday following his honeymoon (congratulations to Martin!). Mobile Monday, for those of you who are unsure what exactly it is, is a weekly look at the iOS games that we here at GodisaGeek think you should playing.
This week's edition of Mobile Monday featured reviews of: Einstein Brain Trainer, which Martin found to be "a perfect way to start the day"; Superman, a game with good gameplay and which is "accessible to a wide range of people"; Steambirds Survival HD, "a game that everyone should be playing" according to Martin; and Ray Marching, a "a very entertaining little puzzle game that happens to be wrapped in a packaging that isn't very pleasing to the eyes".
You can find the full review of each game, as well as links to all the titles, here.
WWE 12
This week Robin strapped on his best, most shiny spandex and stepped into the ring to review WWE 12. He found the game to be "a good attempt at re-inventing the wrestling game wheel". Whilst the single-player was a little disappointing, Robin thought that "those who invest the time in online play will be rewarded by something that is incredibly fun".
Below you can check out a trailer for the game, which features the Road to Wrestlemania (apparently it's not an actual road, which if you ask me is just misleading on the part of WWE). You can find Robin's full review of WWE 12 here.
You can check out more of this week's reviews, including Captain America: Super Soldier and Dynasty Warriors 7, over on our Review's page. You can also keep up-to-date with all our reviews on our Twitter feed and Facebook page.
NEWS
Every day is a busy day for GodisaGeek with several news stories being posted throughout the day. For today's Week in Gaming we've cherry picked the best news items from the past week, and provided a little summary for each one. To read the full story, and to add your thoughts and comments, simply click on the headline.
Dizzy: Prince of the Yolkfolk Confirmed for Mobile Devices
Codemasters revealed this week that they will be releasing a remake of their classic 1991 puzzle title Dizzy: Prince of the Yolkfolk. Originally developed for devices such as the Commodore 64, ZX Spectrum, and Amiga, this new version of Dizzy will be made available for iPad, iPhone, and Android, and is set for release this December.
Batman: Arkham City Shatters Single-day Record for Demos Played in Both US & UK
Batman: Arkham City is rather good isn't it? Console gamers have been enjoying it for several weeks now, and earlier this week it was the turn of players with OnLive to have a taste of The Bat with a free 30 minute demo. It seems that quite a few people enjoyed their brief visit to Arkham City, as the game broke US and UK records for the most OnLive demos played in a single day. As Robin would say, 'Holy record breaking demo Batman!' (yes it's a terrible joke, but I couldn't resist).
Sony Partners with Vodafone as "Preferred" PS Vita 3G Supplier in EU
Sony announced this week that it's "preferred" EU provider of 3G data for it's upcoming handheld, the PlayStation Vita, will be Vodafone. Gamers who purchase a 3G model of the PS Vita, along with a Vodafone chip, will nab themselves a free PSN voucher for WipEout 2048. Selected Vodafone stores will be selling both the console and 3G chips.
Jak and Daxter Collection Announced for PS3
This for me is the most exciting news that's been announced this week. I love the Jak & Daxter games, especially Jak 2, and so I can't wait to enjoy them in HD when they're released next February.
Rockstar Announce Max Payne 3 Special Edition
Finally this week, Rockstar revealed a special edition for their upcoming title Max Payne 3. The special edition, which is set to retail for approximately £99.99 and is available for pre-order until January 2012, features a 10″ tall statue of Max himself alongside numerous other items and content. Now I enjoy a special edition, but £99.99 is just a little bit out of my price range. Anyone care to gift me a copy? Please?
That's it for this week's news round-up. For more stories head on over to our News page, and to stay up-to-date with what's happening in the world of gaming make sure you follow our Twitter feed or 'Like' our Facebook page.
ARTICLES
It's not all news and reviews here on GodisaGeek. We like to spread our wings somewhat and delve into writing informative articles, create stimulating audio content, and dazzle your eyes with our video productions. Or something to that effect. Here's a summary of the best articles that have appeared on GodisaGeek this week.
First up we have an article by Jon, who decided to take a look at the link between history and video games, and whether or not games are able to convey historical facts to the player and possibly help them in the academic study of history. The result is a fascinating read, and we would love to hear your thoughts on the subject. You can do this by leaving a comment on the article itself, or by posting in our forums.
This week saw yet another Godcast Extra to tide us over until Season 4 starts in the New Year. The topic for this Godcast Extra was game reviews, review scores, and what could be done to change things (hint: it may involve closing every site bar GodisaGeek).
Our resident video whiz Tony gave us a First Look at Ubisoft's upcoming platformer Rayman Origins this week. The video shows the first 8 minutes of the title, and highlights the fantastic art and colour style that the game utilises as well as featuring a healthy dose of platforming action. You can check out the video below, and if you want more videos you can head over to the First Look section.
FORUM WATCH
That's right, GodisaGeek have forums! Each week I'll be delving into the depths of our forums to bring you the hot topics currently being debated. If you want to join in on any of the discussions then make sure you sign up to the forums and get posting! We're a friendly bunch of people (honestly) who enjoy nothing more than chatting about games and always welcome new members, so frankly you'd be mad to miss out.
Current hot topics include:
The PlayStation Vita – with the announcement of the UK launch line up for the console debate has been raging as to whether or not people are going to pick up Sony's new console, and what they make of the games that have so far been revealed.
Next-Gen Systems – With the Wii U already announced, and rumours of a new Xbox system circulating, we've been discussing what we'd like to see from the next generation of consoles. Cloud based gaming? More motion control? Or perhaps a return to the pixelated graphics of the 80's? (Maybe not the last option, but you never know!)
Turkey Season Gaming – The run up to Christmas is full of high profile games and much awaited releases. The members of the God is a Geek forums discuss which games they're most looking forward to playing in the run up to the festive holiday and beyond.
Best Sports Game – What's your favourite sporting video game? FIFA? NBA? Or maybe you enjoy the delights of Anna Kournikova's Smash Court Tennis (perhaps you can guess which is my choice)? If you think your favourite sports game is better than these, then sign up to the forums and let us know!
THIS WEEK'S RELEASES AND WHAT TO EXPECT NEXT WEEK
Friday is generally the day that video games are released here in the UK. So, each week on A Week in Gaming I'll be listing what I consider to be the big releases of this week, as well as what games are due for release next week. If you want to find out more about each title then simply click on them to view all our coverage of each particular game.
This weeks big releases include:
Batman: Arkham City (PC)
Rayman Origins (PS3, Xbox 360, Wii)
The Lord of the Rings: War in the North (PC, PS3, Xbox 360)
Professor Layton and the Spectre's Call (DS)
Sonic Generations (PC, 3DS)
Games to watch out for next week:
Assassin's Creed: Revelations (PC)
Mario Kart 7 (3DS)
Super Pokemon Rumble (3DS)
And that's it for this week's A Week in Gaming. I hope you've enjoyed reading what's been happening this week on GodisaGeek. I'll be back next week with another round-up of reviews, news, articles and more, so make sure you check back next Friday for another Week in Gaming.
If you want to add your thoughts about anything covered in this week's article then you can leave us a comment below, or you can Tweet us, write on our Facebook Wall, or post a message in our Forums.