A Week in Gaming: 5/12/2011 – 9/12/2011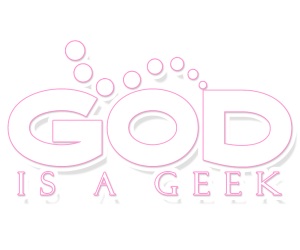 Hello and welcome to another edition of A Week in Gaming here on GodisaGeek! We've got some cracking content for you in this installment, including reviews of Rayman Origins and Mario Kart 7, an interview with radiangames, and the usual plethora of news and forum topics. So let's get started!
REVIEWS
We've got five reviews for you to enjoy this week, as well as the usual round-up of the best mobile content.
Rayman Origins
To kick things off this week we have Martin's review of Rayman Origins from Ubisoft. The game is a return to the 2D roots of Rayman, and is "one of the most visually stunning games that has been released this year". Martin loved the game, finding it to be "a near perfect blend of platforming, charm and humour" and "experience that needs to be shared with friends together in the same room".
Check out a trailer for the game below, and read all of Martin's review here.
GoldenEye 007: Reloaded
Robin slipped on his best tuxedo this week to review GoldenEye 007: Reloaded from developer Eurocom. Whilst he found the title to be "far from perfect", Robin thought the multiplayer did "capture some of the spirit of the original game", making it feel "like the old game you used to play for hours on end".
You can find Robin's full review here, and below is the announcement trailer for the game.
The King of Fighters XIII
This week Sean tackled The King of Fighters XIII this week, and he found it to be a "beautiful looking, silky smooth fighter", and one that "should be in every 2D fight fans' stocking".
Find Sean's full review here, and have a gander at a trailer below.
The Lord of the Rings: War in the North
Martin ventured deep into Middle-Earth this week in order to review The Lord of the Rings: War in the North, a game which does a good job of "making the player feel like they were a part of Middle-earth". Whilst he enjoyed the gameplay, Martin did find it to be a "little repetitive at times", although he says it is "nice to see a Lord of the Rings game with an M rating".
You can read Martin's review of his quest to help Frodo here, and below we have a trailer from the game.
Mobile Monday
Martin once again has provided us with his mobile recommendations in this week's Mobile Monday.
Featured this week are: Bunny Reaper, which Martin recommends you "avoid it as if the Bunny Reaper was after your own soul"; Ninja Throw, where if you're "looking for a new style of puzzle game to take your attention away from your morning commute then you could do much worse"; Rocket Riot, a game "that will allow you to vent some frustrations while also enjoy some pretty unique gameplay"; and Candy Town, which Martin thought was "colourful, enjoyable and just the right amount of addictive".
You can find full reviews of all titles in this week's Mobile Monday here.
Mario Kart 7
Mario's back to his racing ways, and Adam got behind the wheel to review Mario Kart 7 for the 3DS. He thought the game was a "lot of fun in single player until a certain point", but thinks that you'll "adore playing against friends". Adam closes his review by saying that "Mario Kart 7 is nowhere near a revolution to the series but it really is a welcome addition to the Nintendo 3DS".
Find Adam's full review of Mario Kart 7 here.
NEWS
Not a day goes by without several news stories being posted here on GodisaGeek. We've picked out the cream of the crop of this week's big stories and summarised them below. As ever, simply click on the title of each story to be taken to the full post.

Sony: Uncharted Series has Sold 13 Million so Far
In an interview with IndustryGamers, Sony's Asad Quizilbash revealed that the company has sold over 13 million copies of the Uncharted series so far, which is an impressive figure for a console exclusive.
Grand Theft Auto III: 10th Anniversary Edition Coming 15th December
Rockstar announced this week that the 10th Anniversary Edition of Grand Theft Auto III will be heading to iOS and Android devices on 15th December. Be sure to check the full story for all the details and some new screenshots.

OnLive Brings Console Gaming to Mobile Tablets and Phones
Everything I keep hearing about OnLive makes me more and more impressed with the technology. This week sees the release of the OnLive Mobile App, which makes it possible to play OnLive games on your mobile phone. You can play Batman: Arkham City on your mobile phone. I'll just let that one sink in for a second.

Xbox Live Gold Goes Free This Weekend
Finally this week, Microsoft have announced that this weekend all those with an Xbox LIVE account will have full access to Xbox LIVE Gold features for free for the duration of the weekend. You can find all the details, as well as some information on discounts and prizes, in the full post.
ARTICLES
For this week's edition of A Week in Gaming we've got three articles for you, including one with a very Christmas feel (unfortunately it doesn't feature a picture of Santa).
Firstly we have an interview with radiangames, the developers behind such titles as Super Crossfire HD, which was conducted by Martin. He was able to ask them questions regarding their latest title, and what the future holds for the studio.
This week Calvin attended a preview event for Team Ninja, where he was able to get some hands-on time with both Ninja Gaiden 3 and Dead or Alive 5. Be sure to check his report out for some information on both titles and some screenshots.
Which do you prefer, Modern Warfare 3 or Battlefield 3? Following the recent release and PR onslaught from both games, the GodisaGeek team decided to sit down and record their thoughts on both titles now that they've had a chance to experience both. You can hear the results in this week's Godcast Extra.
Finally this week the GodisaGeek team fondly recalled their Christmas gaming memories to bring you a festive edition of The Vault. Highlights include the joy of gettinga brand new console to enjoy on Christmas Day, to why Bic do the best gifts in the world.
FORUM WATCH
Over on the GodisaGeek forums discussion has been raging on a variety of topics. I've picked just a few to showcase here today, but be sure to head on over and sign up on the forums to see everything we're discussing.
This week's hot topics are:
New PS3 Exclusive: The Last of Us – just what is this new title that's been teased recently? A new zombie game?
New Xbox 360 Dash – an update for the Xbox 360 dashboard was released this week, and people have been sharing their thoughts on it.
Could this be the best year for gamers? – 2011 has seen some cracking games being released, could it be the best year yet for gaming?
THIS WEEK'S RELEASES AND WHAT TO EXPECT NEXT WEEK
Finally on A Week in Gaming we take a look at the week's big releases, and what you can expect from next week's gaming release schedule.
Out this week:
Ace Combat Join Assault (PSP Essentials) (PSP)
Darkstar (PC)
Just Dance 3 (PS3)
Trine 2 (PC)
Games to watch out for next week:
Just Sing Volume 2 (DS)
Order Up!! (PS3)
And that's it for this weeks A Week in Gaming. I'll be back next Friday with yet another round-up of reviews, news, articles and more, so make sure you check GodisaGeek next Friday for another edition of A Week in Gaming.
Don't forget, if you want to add your thoughts about anything covered in this week's article then you can leave us a comment below, or you can Tweet us, write on our Facebook Wall, or post a message in our Forums.