While the original is nearly twenty years old, Resident Evil 4 Remake tips will make that tough mountain to conquer a little easier. Whether you've played the demo or the full game, you'll have noticed that enemies seem more plentiful than ever, the bosses take a pounding before dropping, and the 2023 version remake has more mechanical elements to remember than ever before. Did you know that, for example, when members of Los Iluminados sprout their mutant heads, they are particularly susceptible to flash grenades? Exactly.
Even on standard difficulty, Resident Evil 4 Remake tips will be needed. After dying it'll offer you an "assisted" playthrough, but it even has the audacity to recommend that if you played the 2005 original, you should play on hardcore. Here's a tip for free before we even get going: don't do that unless you literally played it last week, because it's brutal. Regardless, whatever difficulty you choose, with our tips you'll be getting through the hardest parts relatively unscathed, so let's begin.
Resident Evil 4 Remake tips: Big Fish Little Fish Storage Box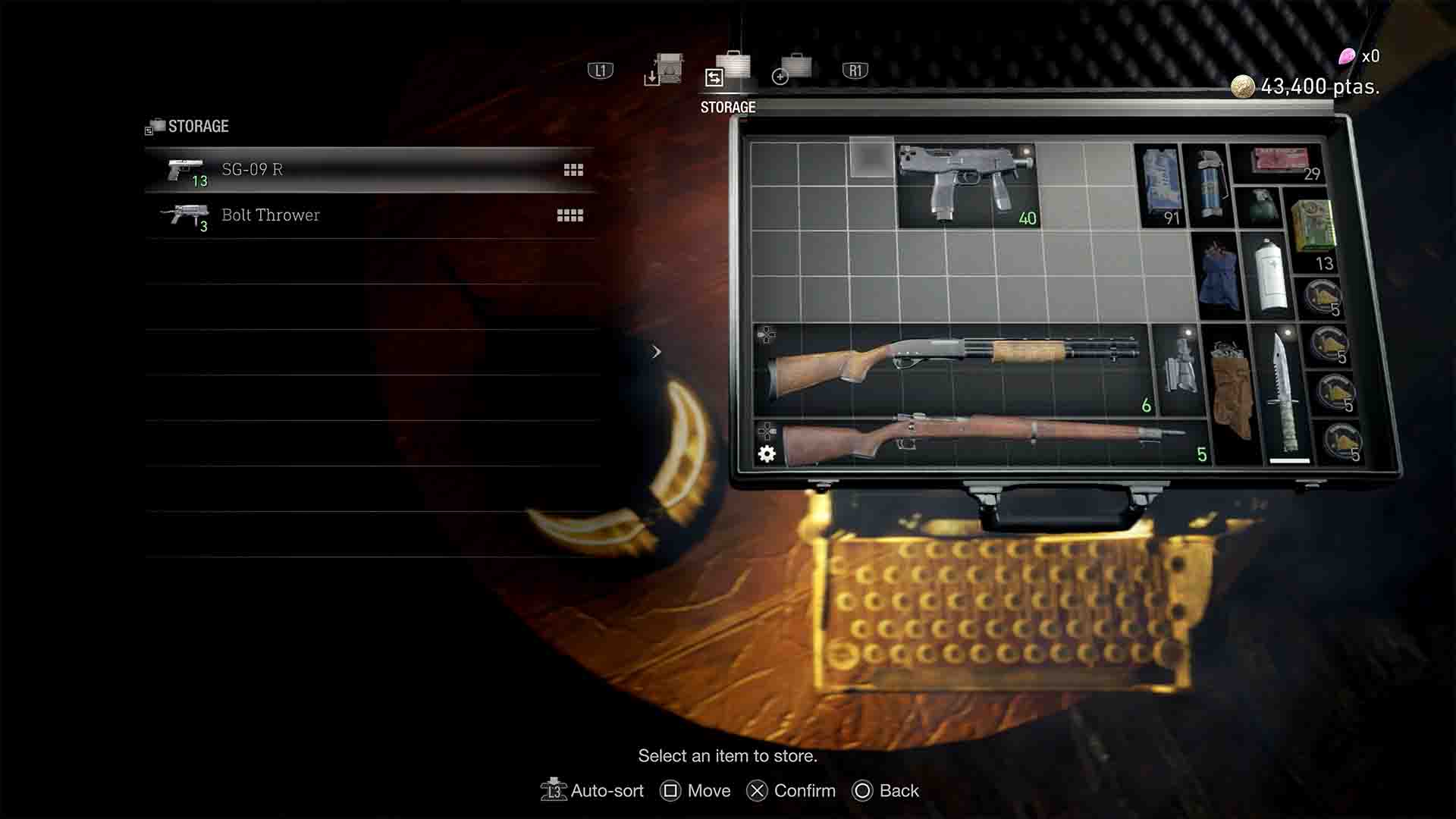 A new feature for the 2023 version of Resident Evil 4 is that you can store items in your "typewriter storage". Because of this, you can always have a health item stashed away for a rainy day (or when you've been battered by hordes of not-Zombies). The merchant will often be selling a first-aid spray, so if you've spare cash, grab one, lock it away and forget about it. You'll be very glad of your stockpile come later in the game, that's for sure. It's ideal to pop any eggs, fish, or snakes in there too, for a quick health boost when you're just lacking.
Don't upgrade too soon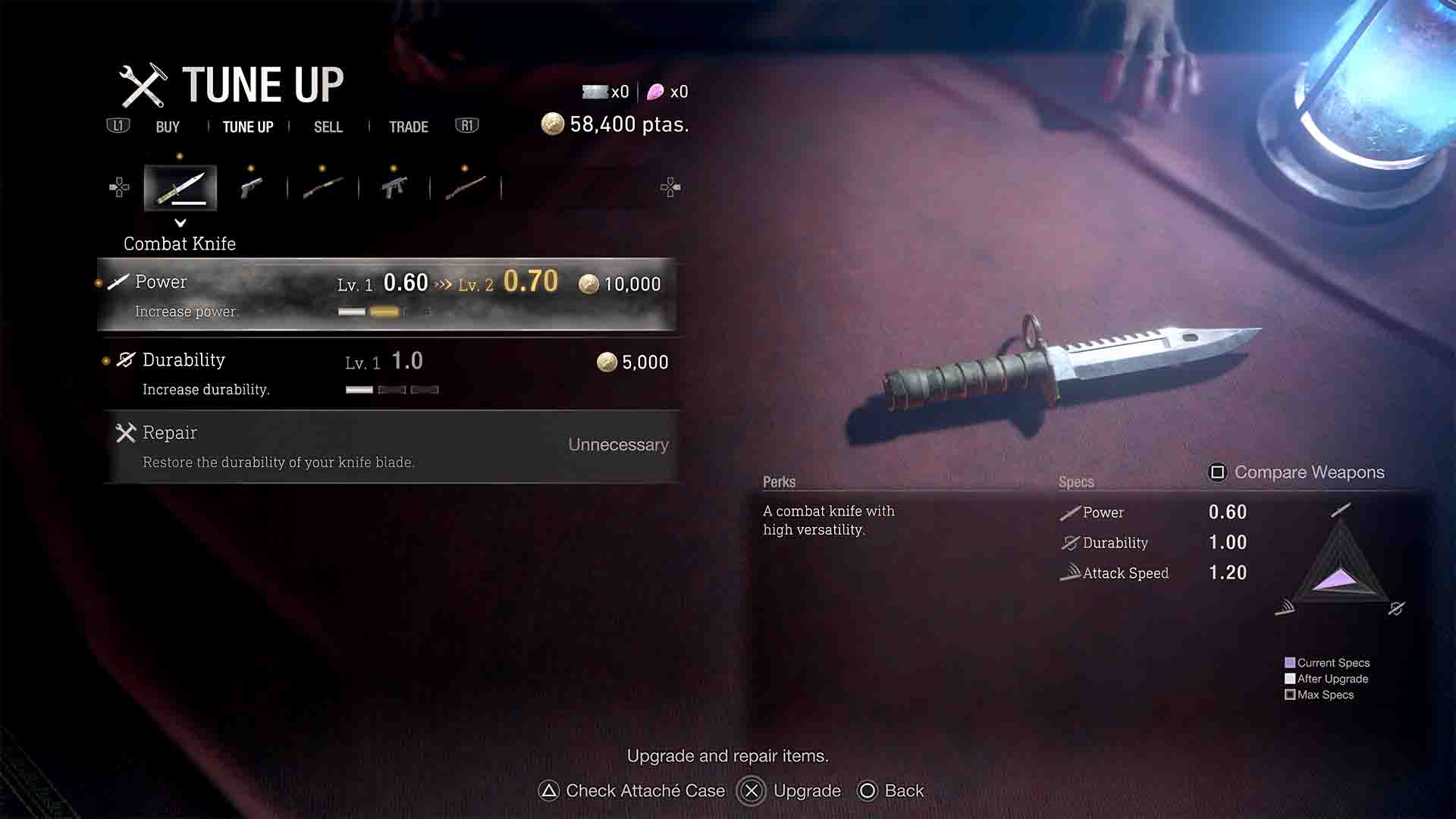 One of the things about the original Resident Evil 4 that is very memorable is how it's one of the longest games in the series. Our team have been playing it and we've had some finish the remake in 16 hours, others nearer 20. With that in mind, don't upgrade every weapon when you first are able to. In theory, you should make a bee-line for the Red9 handgun, and focus on getting that upgraded to the best you can. Here's a tiny spoiler: later on, the merchant will unlock further upgrades for some weapons, so you'll want to focus on that Red9 early. On that note, we'd recommended upgrading the knife durability, and keeping your powder dry for the power weapons, as you'll find a better sniper, a better automatic weapon, and the best shotgun in the game (Striker) a lot later on. So keep calm and shoot with the pistol.
Use it or (don't) lose it
Related to both weapons and storage, the one thing you can't lock away for safe-keeping is ammo. You may not like a gun, but since you can't store ammo, use the gun anyway on some more grunt-like enemies, then you can safely store it away. It's worth noting you can even sell weapons you don't enjoy using for extra cash, and this is without risk as you can "buy back" things you sell, so it's never truly gone.
Resident Evil 4 Remake tips: Don't sell early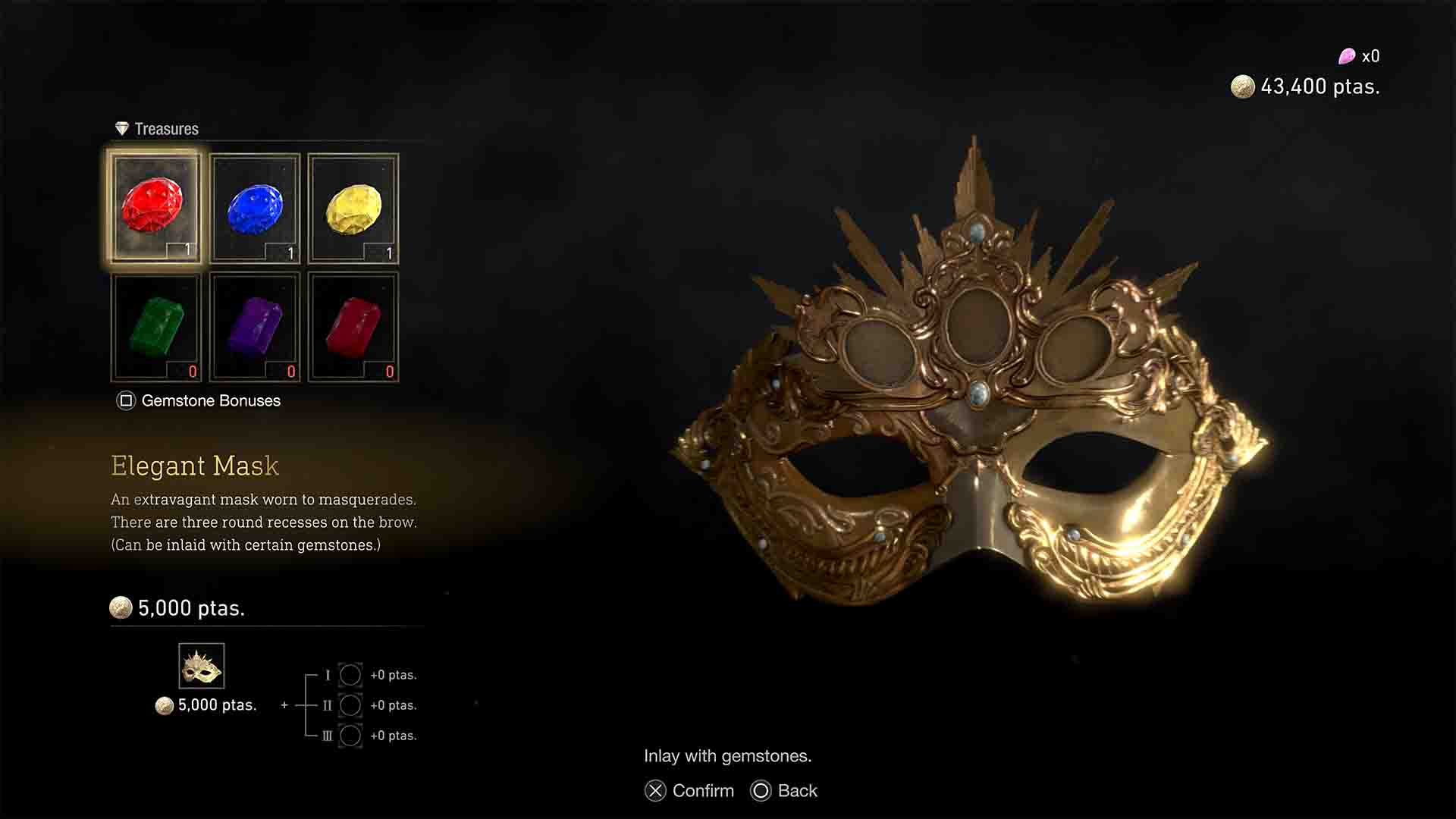 A tip for life, maybe? You'll be so tempted to sell your gems, but don't do it. You can sell items that say "only for selling" with no risk, but any gems or items that can have gems "socketable", are worth hanging on to for as long as possible. There are higher prices gainable for getting the right colour combination socketed into treasures, so bide your time and sell items that cannot be customised before sale.
Head, shoulders, knees and toes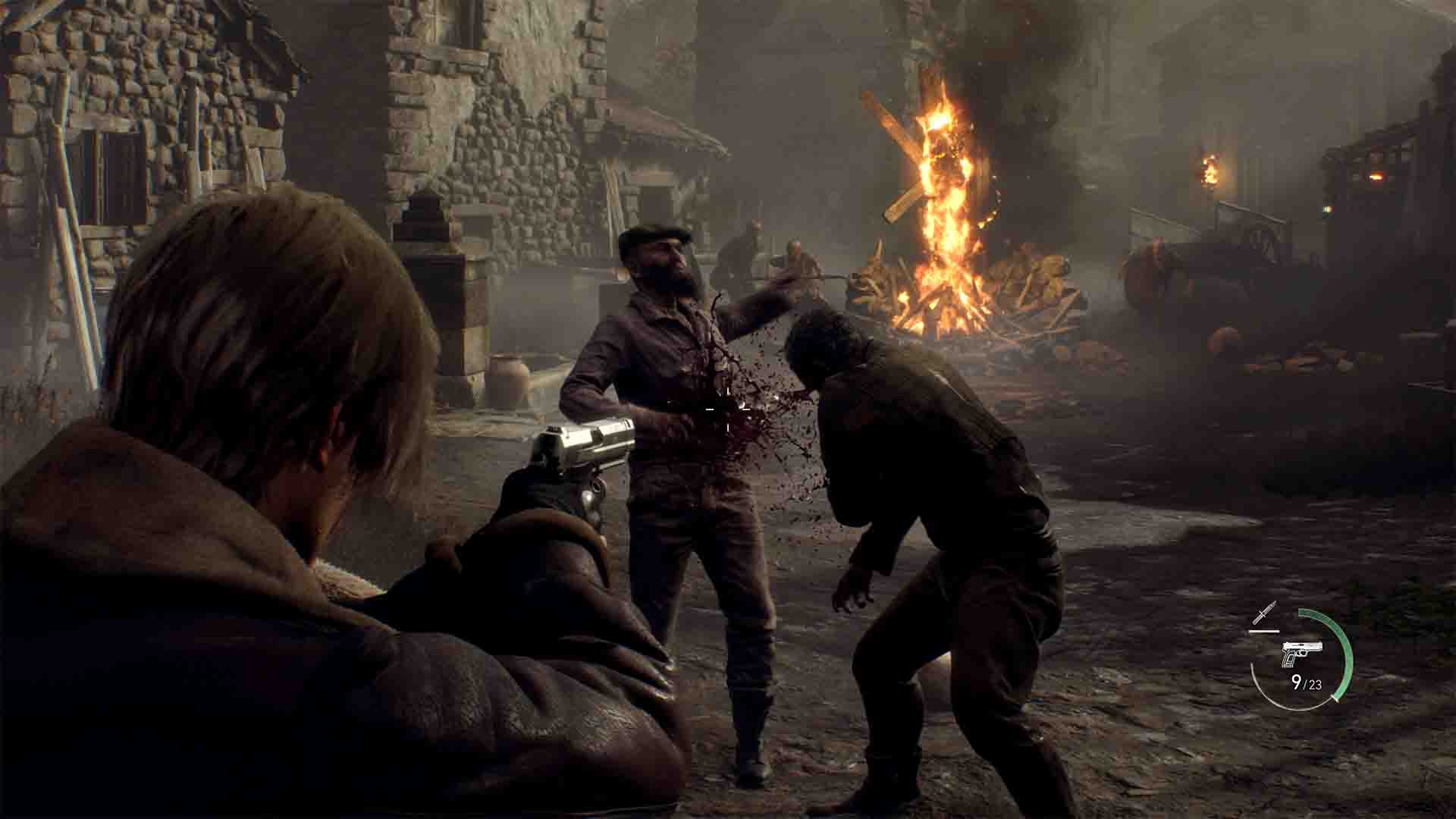 You've played a Resident Evil game before, we know that. One thing you've been taught is "shoot them in the head", and one of the biggest Resident Evil 4 Remake tips we can offer is to ignore that previous knowledge. In Resi 4 if you pop a head you've a higher chance of them sprouting a new "head" and making your life a bloody difficult time. Instead, think about your target. Resident Evil 4 was ahead of its time, and you can shoot an enemy in the arm to make them drop a torch, which will burn themselves. Likewise, shoot their legs twice and they'll drop down for a melee attack. Fight clever, and forget what you thought you knew about the series.
Magnum Opus
Ah the Magnum. The best weapon in any Resi-game, right? Well yeah, but it's not really worth carrying around for the full length of Resident Evil 4 Remake. There's almost always a merchant with a typewriter near boss encounters, so you can grab it then, and it's so expensive to upgrade you may as well save it for boss battles. Upgrade it if you find you have cash to burn, but without doing so, it's not quite the Magnum you know from previous titles.
Listen, Stranger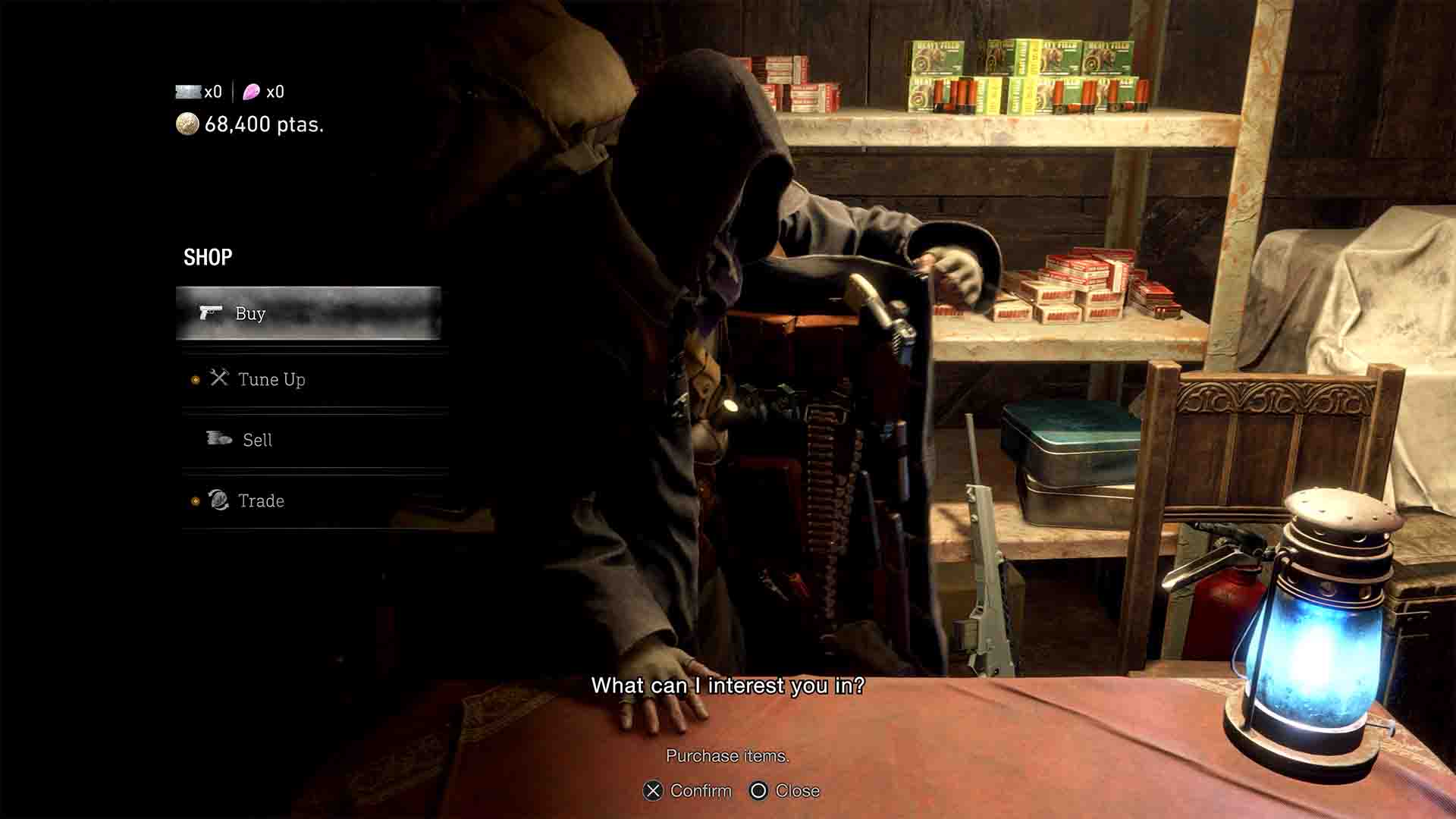 A quick and easy one here for our list of Resident Evil 4 Remake tips is to listen to the merchant. While he dishes out some fantastic dialogue, even offering a little more insight into what they are, the Remake merchant will clearly tell you if you're about to pass a point of no return. While Resi 4 is a huge game, it goes from large place to large place, and often you can't go back. The merchant will tell you this, whether it's the last boss, or you're about to leave somewhere and not be able to come back. Listen to his advice, stranger, and finish your side quests before leaving an area.
Resident Evil 4 Remake tips: use the knife, Leon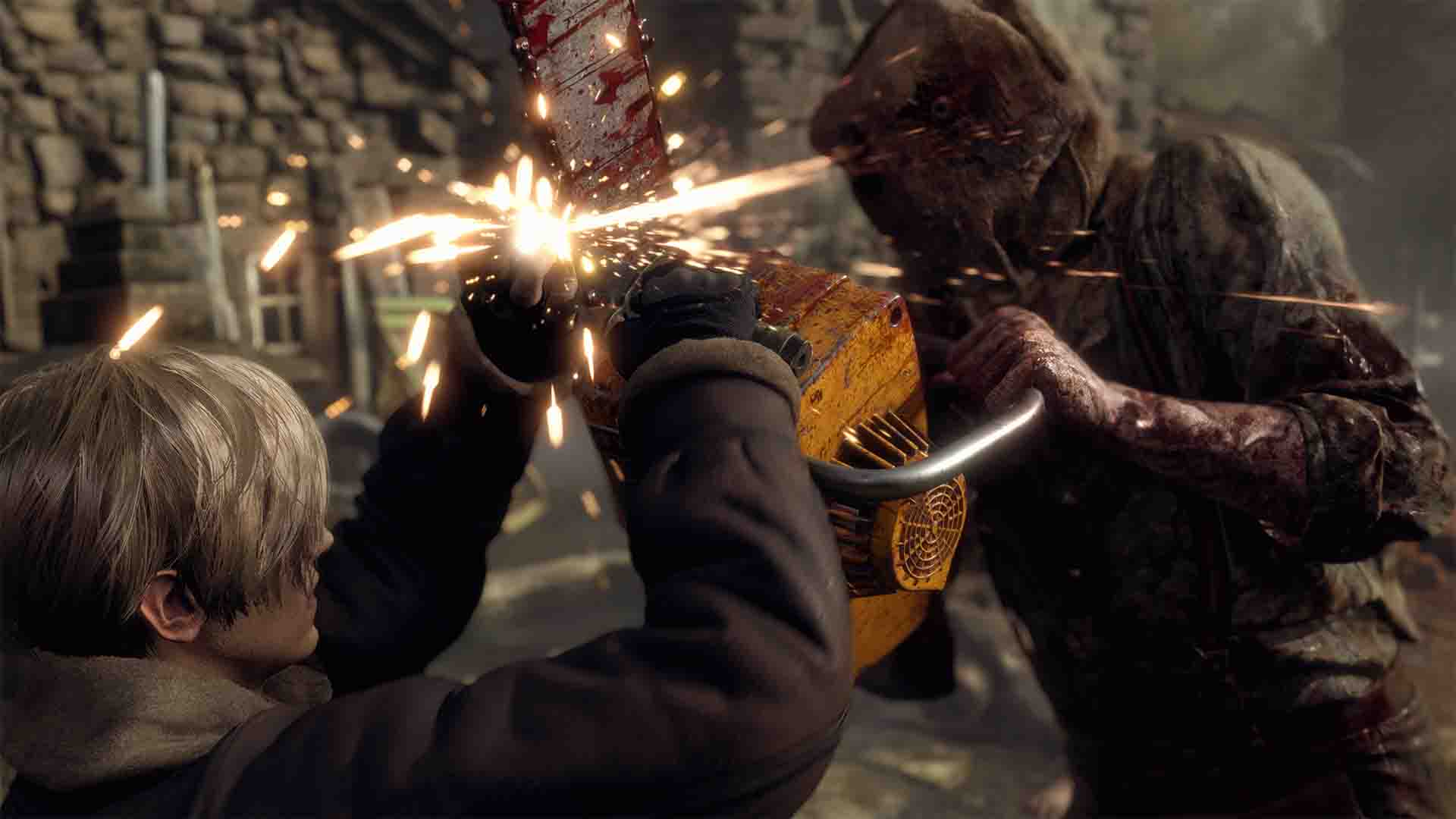 The knife has been entirely reworked for Resident Evil 4 Remake, and is one of the best tools in the game. It's the one thing you should never be without; the one thing you should always upgrade durability of, and the one thing you should always spend money on to repair. It can parry almost everything in the game. As you can see in the image above, you can even parry a chainsaw attack. Yes. With a knife. You can parry thrown weapons, and this negates so much of the damage you can receive. L1 is your best friend, so get used to it early. Make an effort to learn to hit L1 when someone throws a scythe at you, and your survivability will be so much higher.