A Week in Gaming: 28/11/2011 – 2/12/2011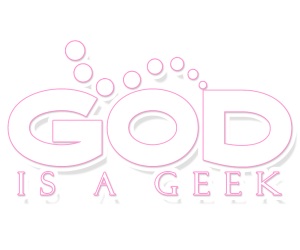 Welcome to another edition of A Week in Gaming brought to you by your new Community Manager! This week we've got reviews of Sonic Generations on the 3DS and the new Need For Speed, as well as a preview of some of the games that will be accompanying the launch of the PlayStation Vita. We've also got a round-up of the big news stories that have appeared this week on GodisaGeek and a look at what's hot over in our forums. So let's get started with A Week in Gaming!
REVIEWS
We've got four reviews for you this week, ranging from blue hedgehogs to tag-team fighting.
Sonic Generations 3DS
First up we have a review of the 3DS version of Sonic Generations from Sean. Whilst he did find the game to play "extremely well in places", overall he found the 3DS version of Modern and Classic Sonic's adventure to be "very much the poor relation to its grown up predecessor".
You can find Sean's full review here, and can check out the launch trailer for the game below.
Mobile Monday
Mondays are Mobile Mondays here on GodisaGeek, and once again Martin has reviewed a selection of mobile games for your perusal and pleasure.
This week's reviews included: Skull Kick, "a game that tries really hard to be addictive and, in some parts at least, it succeeds"; Saving Moo HD, which is a game that Martin thinks "everybody should at least try"; Extraction: Project Outbreak, "a very impressive game", and one which shows that "touch controls can be fully utilized into just about any genre of game"; and finally Spin Trip, which Martin found to be a "good game that's trapped inside the confines of a terrible control scheme".
You can find the full review of each game, as well as links to all the titles, here.
Need for Speed: The Run
Martin put his best foot down this week to review Need for Speed: The Run, the latest entry in the long-running series. Whilst he was impressed with the multiplayer, saying it will be "the part that will keep people coming back for more", overall he found that "driving across an entire country isn't all that exciting and neither is Need for Speed: The Run".
You can find Martin's review here, as well as the launch trailer for the game below.
Tekken Hybrid
Sean was brave enough this week to enter the Iron Fist Tournament and review Tekken Hybrid for us. Although Sean thought this was a "bizarre release", for him it still contained a "cracking port of the 1999 game", as well as a "mouthwatering taste of what is to come".
You can see a First Look video for Tekken Hybrid below, or you can read Sean's full review here.
NEWS
It's been another busy week for GodisaGeek on the news front, with plently of stories being posted throughout the week. To help you sort the wheat from the chaff, A Week in Gaming provides a round-up of the biggest news items that have appeared on the site in the past week. Simply click on the headline for each story to be taken to the full post.
New Details for Rainbow 6 Patriots
Ubisoft released some new information on their upcoming Tom Clancy inspired game Rainbow 6: Patriots. Along with details on the story, Ubisoft also provided information on some of the game mechanics as well as some concept art for us to drool over.
Unofficial Skyrim Map App "Dragon Shout" Coming to iOS in a Matter of Days
The Elder Scrolls V: Skyrim is rather a large game. If you keep getting lost in the wilderness, or simply want to make a note of where an intriguing chest lies, then this new app might be just what you are looking for.
Xbox LIVE Newsbeat: 29 November – 12 December
Here we have the fornightly update from Microsoft as to what you can expect to appear on Xbox LIVE over the next few days, including Arcade games, add-ons, and movies.
CD Projekt: The Witcher 2 Heavily Pirated, DRM's Don't Work
In a recent interview with PC Gamer, CD Projekt CEO Marcin Iwinski told the magazine his thoughts on DRM, and just how many copies of The Witcher 2 he estimates have been pirated. His results are nothing short of staggering.
Nintendo Announces Circle Pad Pro & Resident Evil: Revelations Coming on the Same Day
The lack of a second analogue stick on the Nintendo 3DS was a cause of concern for many people. To rectify the situatio Nintendo has announced the release date of the Circle Pad Pro, an attachment for the console which provides it with a second analogue stick. Hooray!
Have Yourself a Merry Zombie Christmas
Deep Silver, the publisher of zombie game Dead Island, have decided to get into the Christmas spirit with the release of a Dead Island advent calendar. People who visit the website with the calendar will be given the chance to win various prizes, including a 3D-HDTV from Sony. Santa has never been kinder.
NeverDead Arrives In February, 'Armless Puns Begin Now
Konami and Rebellion have announced the release date for NeverDead, a game which places you in the shoes of an immortal who needs to protect the Earth from an army of invading hellspawn. Sounds like a typical Saturday night out if you ask me, can't see what all the fuss is about.
That's it for this week's news round-up. For more stories head on over to our News page, and to stay up-to-date with what's happening in the world of gaming make sure you follow our Twitter feed or 'Like' our Facebook page.
ARTICLES
We don't just write news and reviews here on GodisaGeek, we like to scribe other informative articles as well. So let us take a look at what the team here at GodisaGeek have been up to this week.
Firstly, we have two pieces by Lee, who was lucky enough to attend a preview session for the PlayStation Vita. He got the opportunity to have a play with the hardware, and put some of the launch titles through their paces. Lee handpicked those titles which he thinks you should be keeping an eye on when the Vita is launched next year. You can find part one of Lee's Vita experience here, whilst part two is located here. If that wasn't enough, Lee also got to have a chat with the guys who are making Frobisher Says, you can read his interview with Honeyslug here.
This week Martin got the chance to interview Image & Form, the development studio behind the iPhone and iPad game Anthill. He asked them about the inspiration behind the game, as well as what the future holds both for Anthill and the studio in general. You can read the full interview with Image & Form here.
It was the return of Retro Corner this week, with Robin taking us through his favourite retro Christmas games, including Home Alone and Christmas Lemmings. You can find all of Robin's retro recommendations for Christmas here.
Finally this week we have another instalment of Godcast Extra for your audio pleasure. In this episode, Calvin, Adam, Tony and myself discussed children and gaming, and why little Johnny's Mum didn't like the aliens in Halo.
FORUM WATCH
The forums have been buzzing this week, with a multitude of topics being discussed. I've chosen the best topics which are currently under debate, and remember if you want to join in with any of them you simply have to head on over to the forums and sign up! We can't wait to hear from you!
This week's hot forum topics are:
Modern Warfare 3 – is the latest Call of Duty game any good? Is it actually any different from the ones that have come before?
The App Recommendation Thread – is there an app you use that's your favourite? Perhaps you've found an app that you think everyone should have? If so, let us know what your favourite apps are over in the forums.
Your personal gaming crown achievement – we all have those moments when we're gaming that we are proud of. Be it beating a tricky boss, or setting the quickest lap time, what are your proudest personal gaming moments?
THIS WEEK'S RELEASES AND WHAT TO EXPECT NEXT WEEK
As Rebecca Black says 'it's Friday', and that means it's the time of the week when games are released. Each week on A Week in Gaming, we tell you the big games that have been released today, as well as what you can look forward to next week.
This week's big releases:
Assassin's Creed: Revelations (PC)
Mario Kart 7 (3DS)
Super Pokemon Rumble (3DS)
Games to watch out for next week:
Just Dance 3 (PS3)
Trine 2 (PC)
Darkstar (PC)
And that's a wrap for this week's A Week in Gaming. I'll return next week with another round-up of reviews, news, articles and more, so make sure you check GodisaGeek next Friday for another instalment of A Week in Gaming.
Don't forget, if you want to add your thoughts about anything covered in this week's article then you can leave us a comment below, or you can Tweet us, write on our Facebook Wall, or post a message in our Forums.